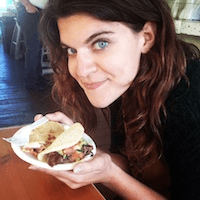 Filed by Kelsey Solywoda

|

Jan 11, 2017 @ 4:28pm
We have more in common with rich, famous people than we think. Take for example Facebook CEO Mark Zuckerberg, who proved yesterday that, just like the rest of us, he's obsessed with his dog.
Zuckerberg posted a video to Facebook (obviously) showing an employee creating a 3D-printed mini version of Zuckerberg's dog, Beast.
It's Beast's 6th birthday! A few weeks ago, an artist at Oculus designed and printed a 3D sculpture in VR. Beast was pretty confused, but I love that we have the technology and culture where people just make things like this for fun. And I think it's pretty good!

Posted by Mark Zuckerberg on Tuesday, January 10, 2017
Zuckerberg specified that the mini-Beast was in honor of the real Beast's sixth birthday. (To be fair, it was also kind of an ad for Oculus Medium, Facebook's new VR sculpting app.)
But the not-so-subtle self promotion doesn't take away from the fact that Zuckerberg had an artist take time out of his day make a 3D-printed version of his dog, so that he could give it to his dog as a birthday present.
I have never found Mark Zuckerberg more relatable than I do in this moment. I hope he also threw Beast a proper party.