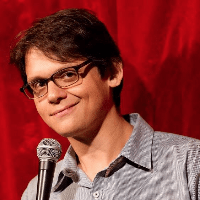 Filed by Matt Nedostup

|

Sep 15, 2015 @ 4:05pm
This should make those negative people happy, if they're even capable of that.
Critical malcontents, your prayers have been answered — Facebook is working on a dislike button. Mark Zuckerberg confirmed that it's in the works at a recent Q&A. According to Business Insider, he told the audience:
"I think people have asked about the dislike button for many years. Today is a special day because today is the day I can say we're working on it and shipping it."
Zuck and co. resisted giving in to the haters for as long as they could, because they didn't want Facebook to become a cutthroat Internet courtroom where millions of arbiters cast steely judgment on every idea, person, and piece of content in existence. You know, like Reddit. But now, they've decided they want to be that after all.