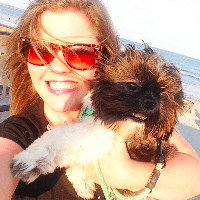 Filed by Missy Baker

|

Sep 07, 2016 @ 9:38pm
A leading robotics expert claims that in the near future, sophisticated genital-friendly robots who want to bone 24/7 will become advanced and horny enough that they'll totally replace human relationships. Well, the future is here, and it's really weird. The five men profiled below have already found true love with their primitive sex dolls, which are just early versions of the sexbots to come.
Ricky Ma spent $50,000 making a realistically creepy Scarlett Johansson look-alike robot. Watch out Scar Jo, she's almost as good of an actress as you are.