As time goes on, it's clear texting isn't a way to communicate, but rather a modern way to ignore people more efficiently—especially with "mooning." You probably know about "ghosting," suddenly cutting off all contact to avoid a breakup conversation (or any conversation ever again). But what about people you just want to talk to less? "Mooning" is the rude but totally logical practice of silencing someone because they're annoying and/or unimportant. It could have already happened to you, and you'd have no idea.
Put simply, a mooner is muting you. (Older iPhones had a little moon symbol that came on when you muted someone, hence the term.) You can still text them, but it won't show them a notification, or make a noise, or light up. Basically, you've been relegated to a human spam folder, but unlike when you're blocked, it won't tell you.
As EJ Dickson explores in GQ, there are myriad reasons to moon your friends, family, coworkers, exes, or significant others you've been fighting with. One guy even got mooned by his mom.
Alexis, 23, a chronic mooner, told me, "To me, mooning is a way of maintaining my sanity and not having to be notified that a pest is trying to creep up into my life again." Mooning, she said, "makes it easy for me to draw a boundary without causing controversy."
But as the article also covers (though it should be self-apparent), finding out you've been mooned is heartbreaking. First you may notice your texts are never marked "read," and then you may be given a series of excuses about how that person was just exhausted or busy. Eventually, you realize you're just a "pest." Sure, that person didn't do direct harm to you, but feelings were hurt, and you'll probably never really trust them again.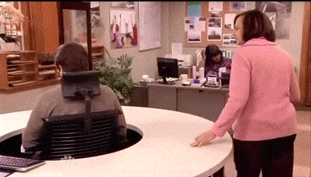 So, before you decide to simply moon everyone who wants your attention, remember the risks. As Shakespeare wrote, "Oh, what a tangled web we weave, when first we disable notifications on messages we receive."