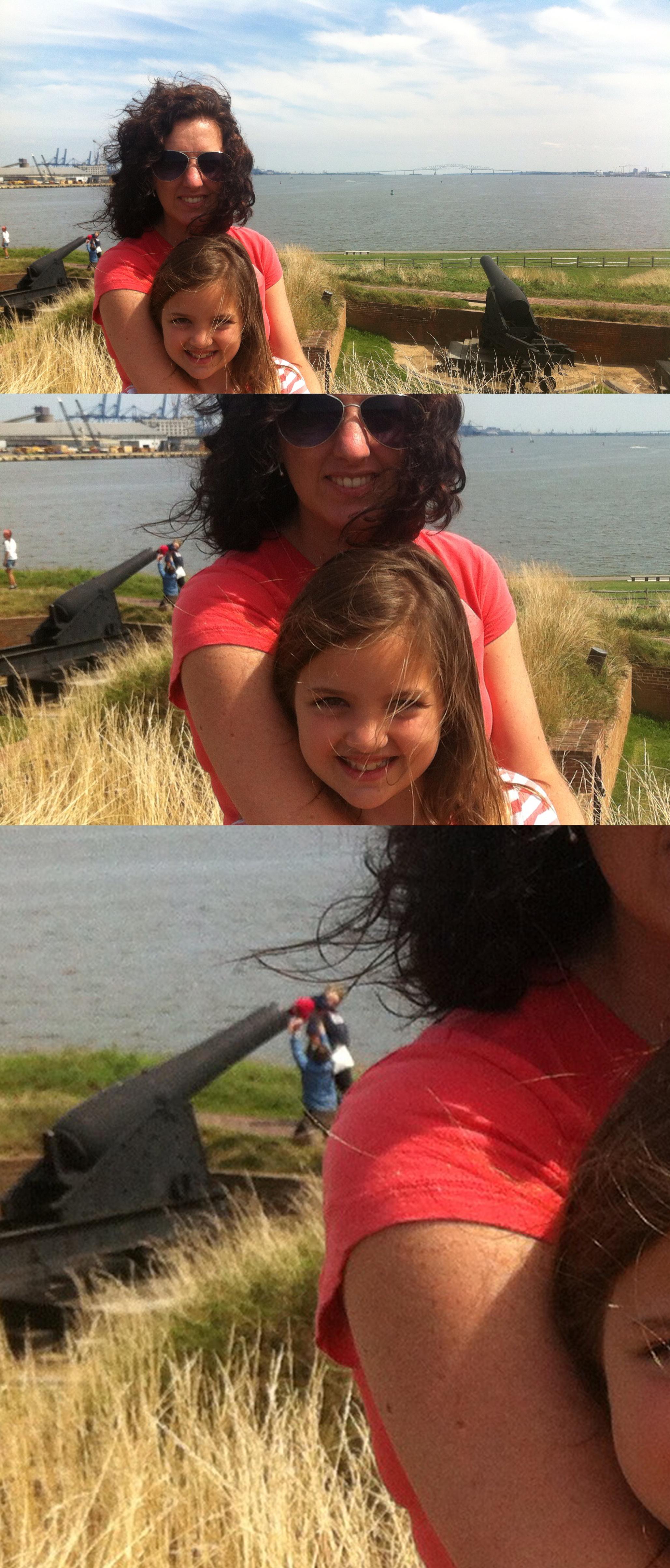 I hope they checked the caliber of his diaper before doing that. (via)
Dildos. Tampons. Grandparents. Butts. What do these things have in common? They are often in the backgrounds of photos taken by people who leave their dildos, tampons, old people and naked butts out so often they didn't even notice that they were there. As more and more of our lives are captured in photos and videos, the risk of our embarrassing personal items/body parts continues to rise, until finally we'll be forced to hide all of our embarrassing things before we turn on our devices every morning because the world is one giant webcam. On the other hand, it won't be all bad because we'll get to look at everyone else's embarrassing stuff. Like these folks: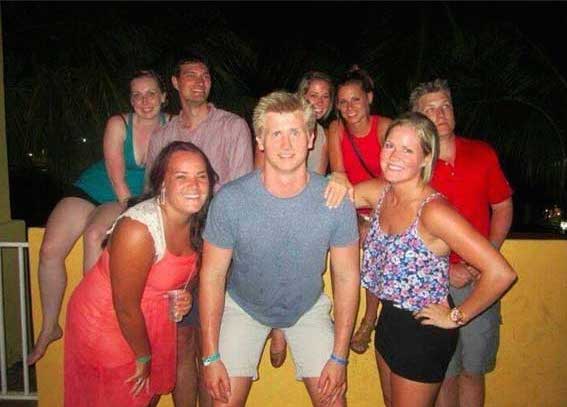 To be fair, this guy is kind of a dick for making this photo all about him. (via)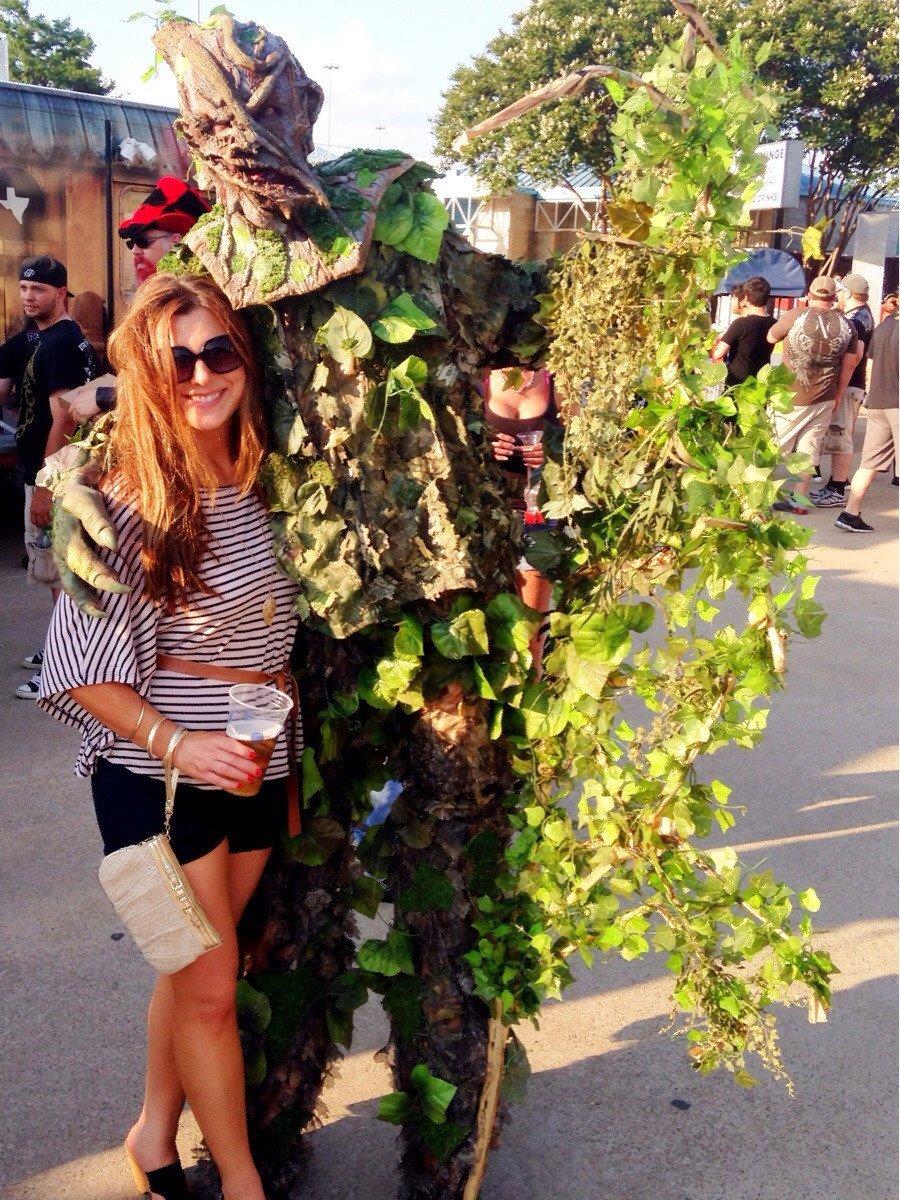 Man, there's just boobs coming out of the woodworks these days. (via)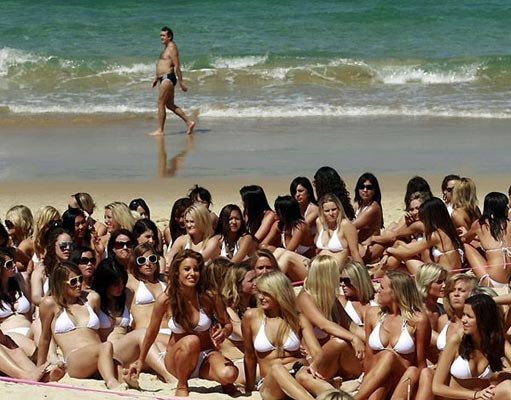 5 minutes later he walked by again. And then 5 minutes after that. And so on. (via)
Not technically uploaded online, but someone should have cut away here. (via)
 

Selfies really do reveal a lot more about you than you intend. (via)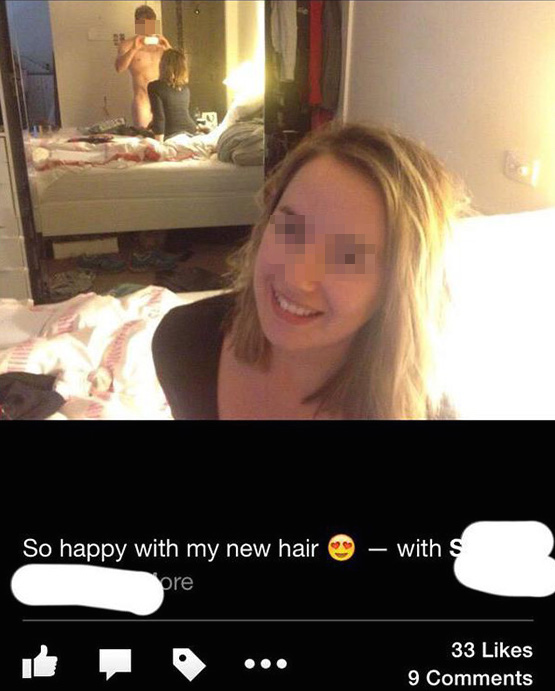 Plot twist: That's her hairdresser, he just has a very unusual working style. (via)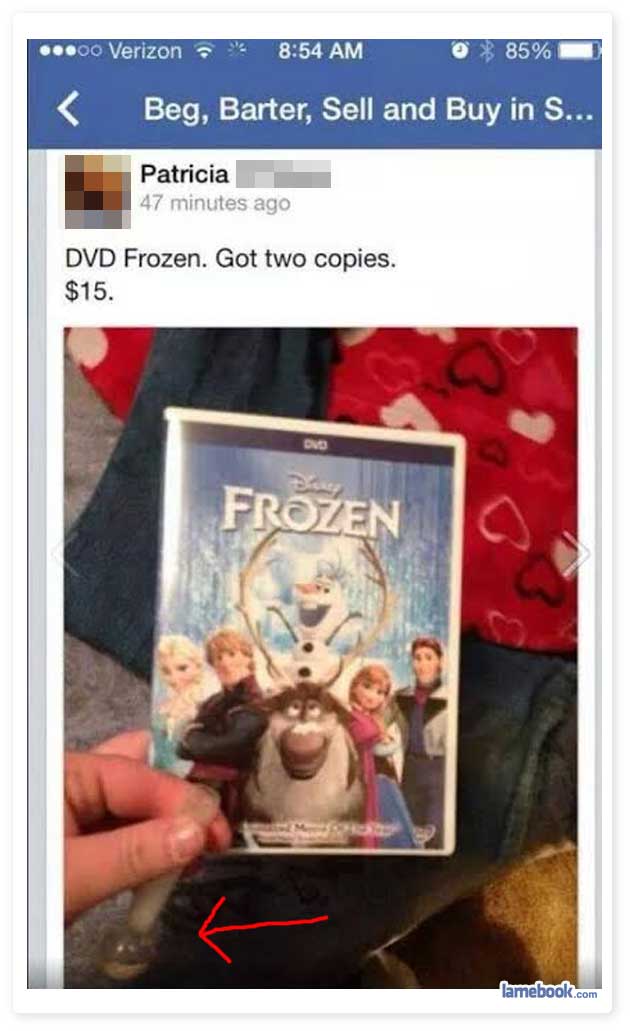 I guess they got two copies so their kids can watch a dvd that's never been seen by
someone smoking a crack pipe. (via)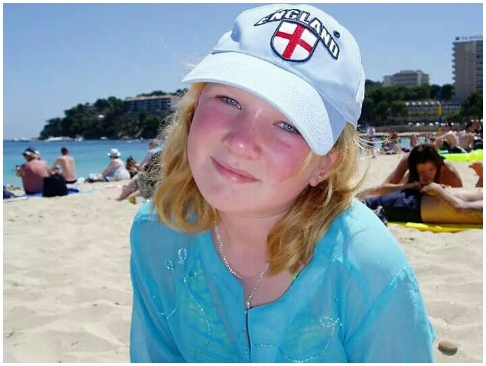 A great part of traveling is seeing how other people behave on the beach. (via)
 

Son, you'll always remember when I took your picture tonight in my tighty-whiteys. (via)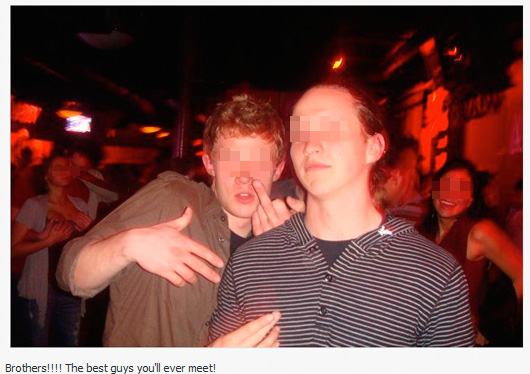 I'm more interested in meeting the people behind you and to the left. (via)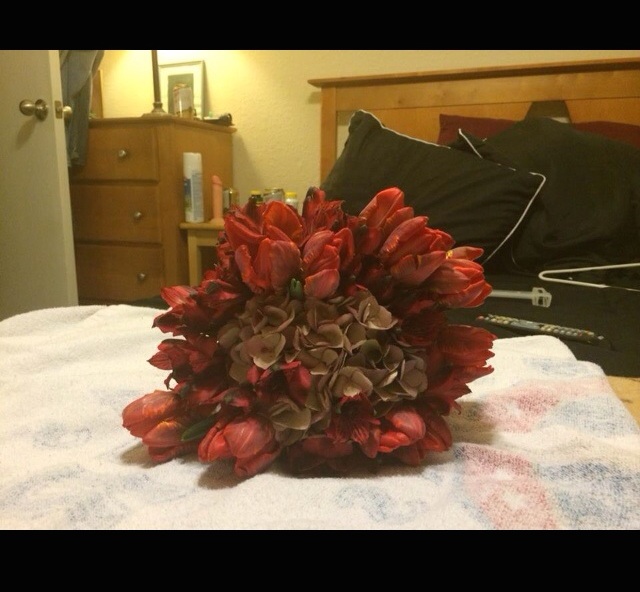 Someone has really thought of everything for tonight, not even including the Miller High Lifes,
clothes hangers and remotes. (via)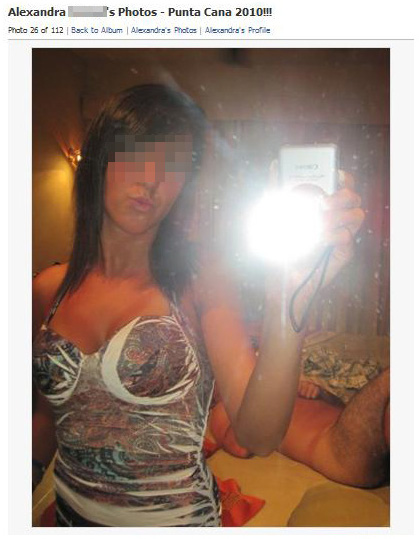 That's a cute top. That, on the other hand, is a horrifying bottom. (via)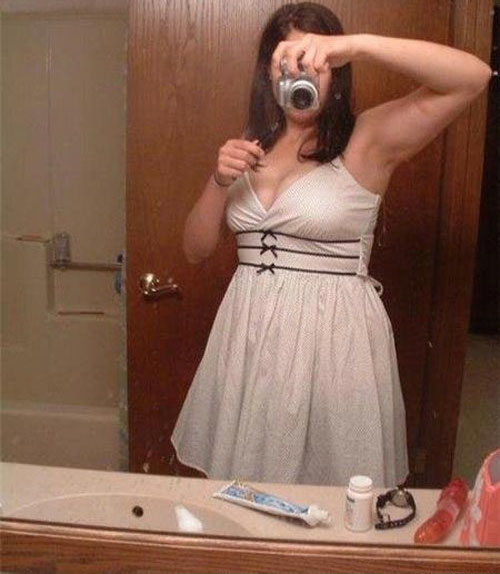 Just a long, curved toothbrush holder in case she needs to freshen up at the dance. (via)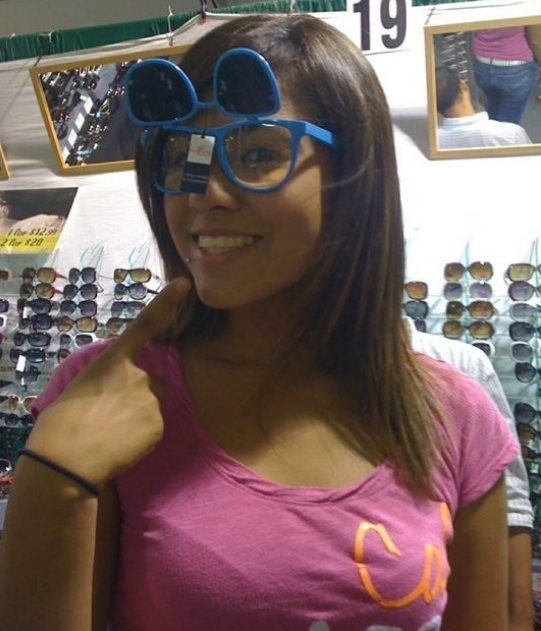 She should've checked her background in real life, as well. (via)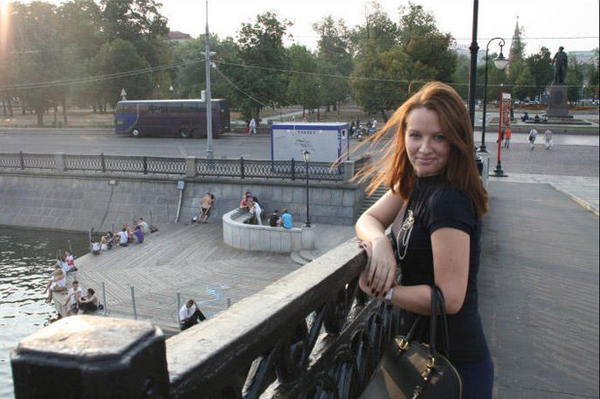 Ah. The romance of what is hopefully Europe. (via)

Either way, these two are exhibiting great teamwork. (via)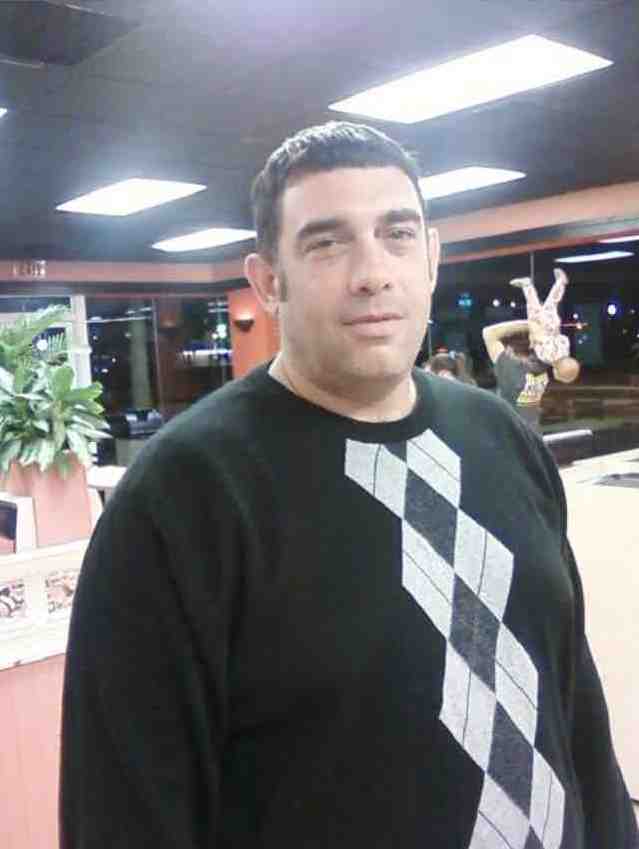 Sweater made me think bowling alley, but now I'm more worried 'cuz it looks like Denny's.
(via)

I'm more concerned about that old dude barging in like that. (via)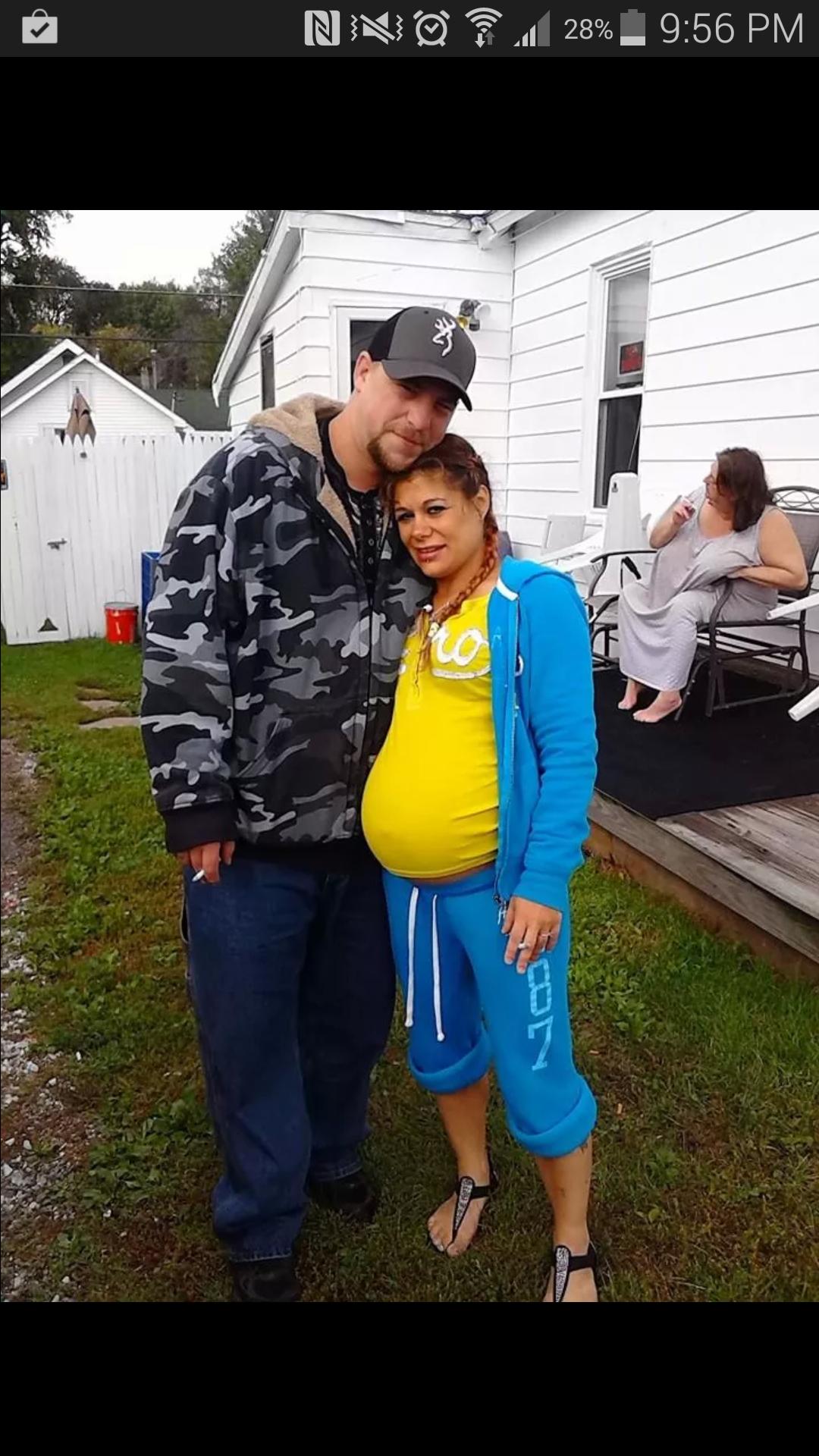 Uhhhh. Actually. EVERYTHING is wrong with this picture. (via)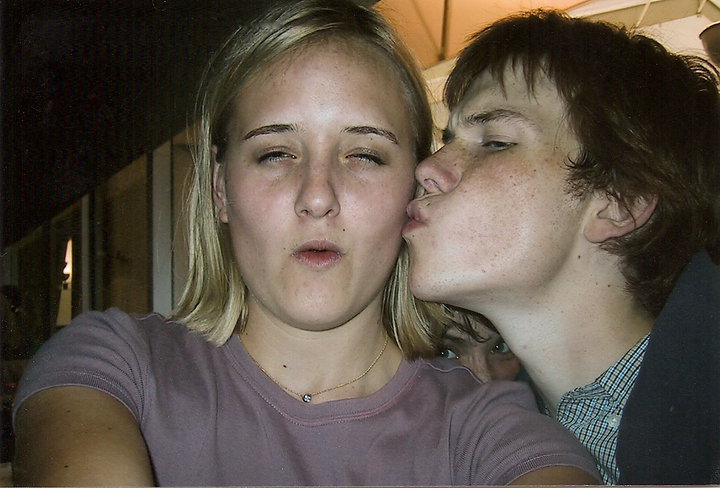 Apparently, the person who posted this had it on their fridge for years before noticing. (via)
 

Small and available beats huge and nonexistant. (via)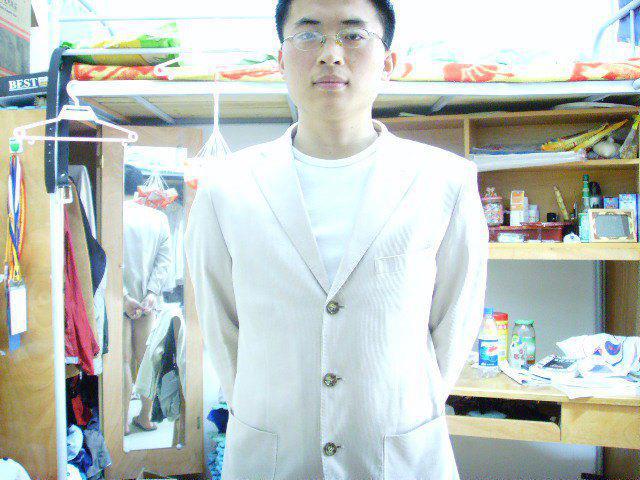 Sometimes even white linen suits could stand to be a little breezier. (via)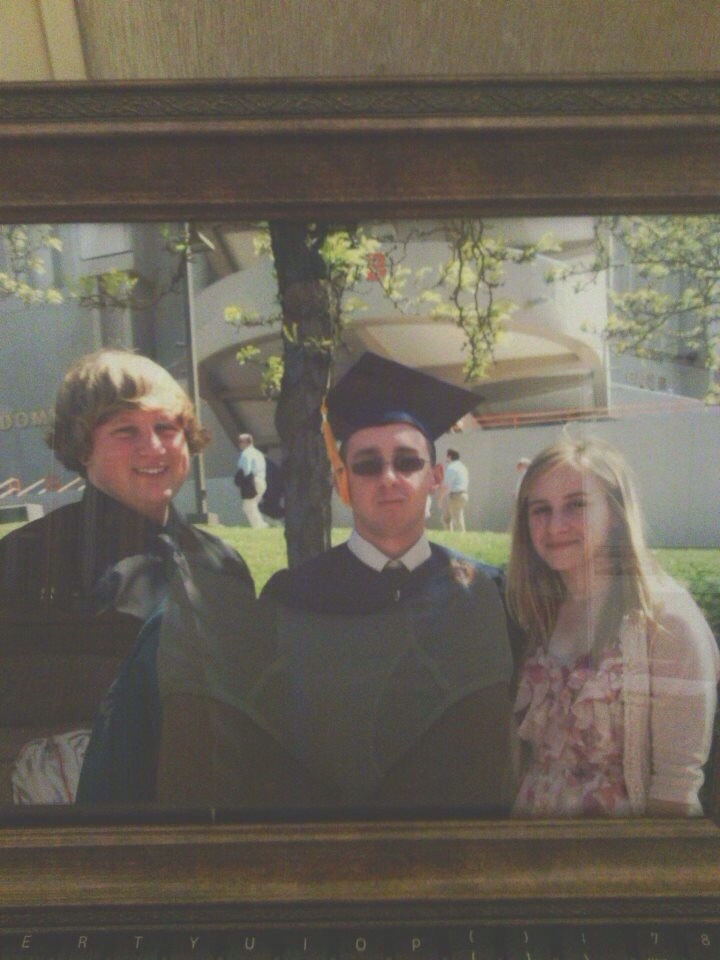 This is a brief way of summing up college. (via)
 

In case you ever wondered what happened to the guy who built a 6-foot bong in college. (via)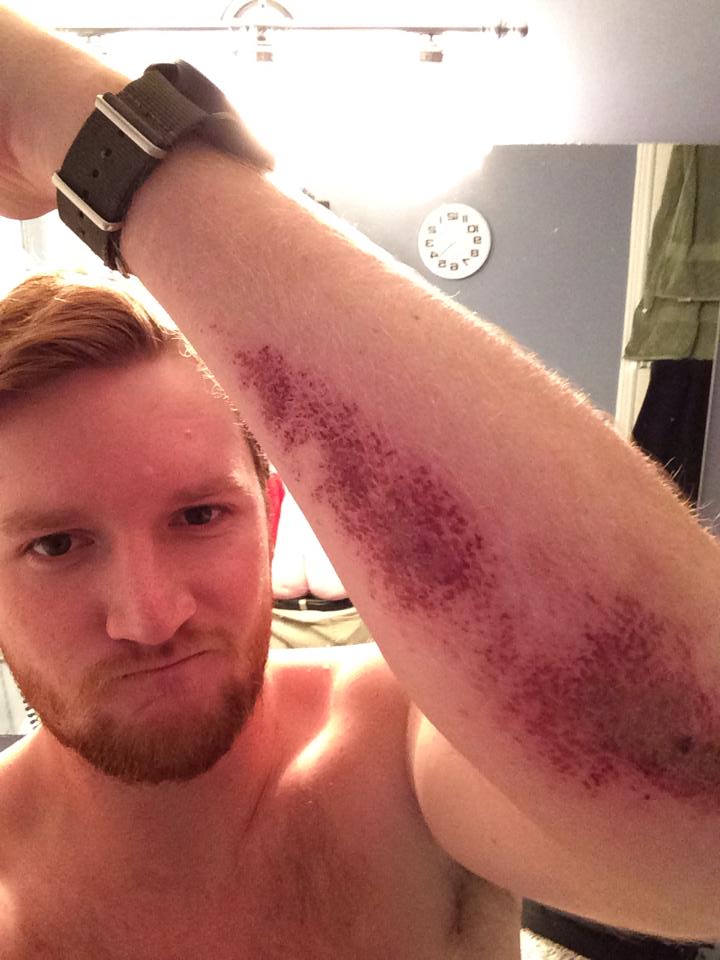 Road Rassh. (via)
 

Someone's nephew wanted to share his video game stats. He also shared his love of
beautiful, sensual women who love the same thing. Also, he is not TechnoViking. (via)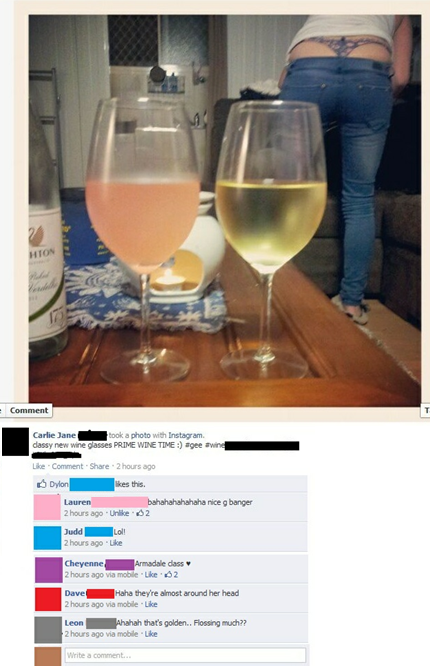 If you turn the picture upside down, you can see the same shape between the glasses. (via)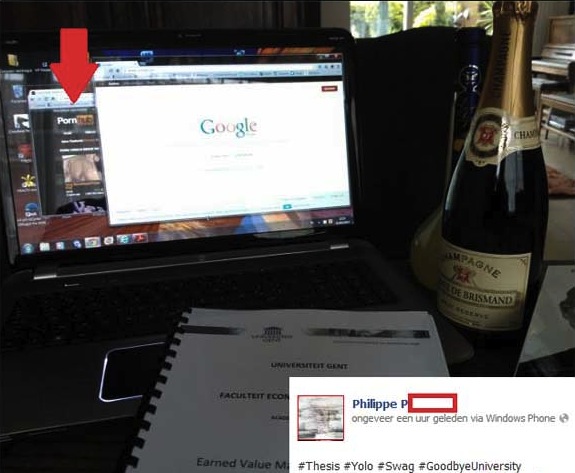 Goodbye University, Hello Unemployableness! (via)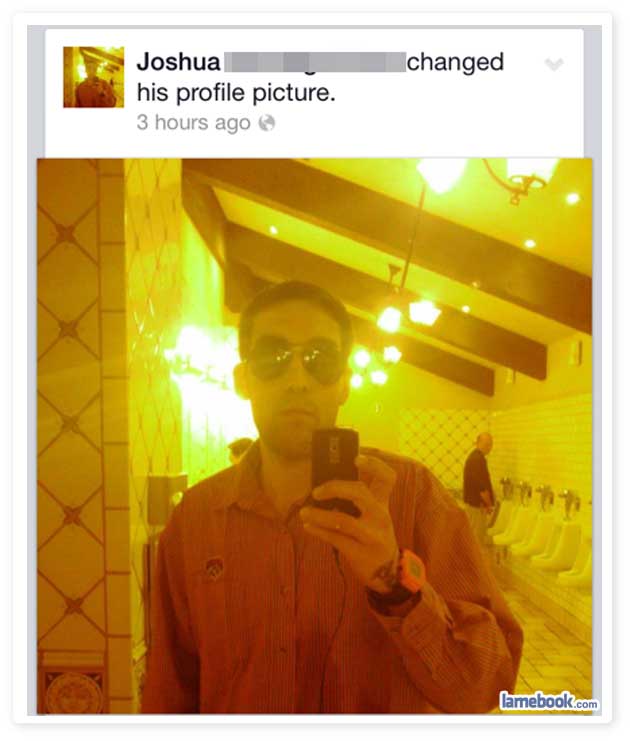 I can't believe this creep is wearing sunglasses indoors. (via)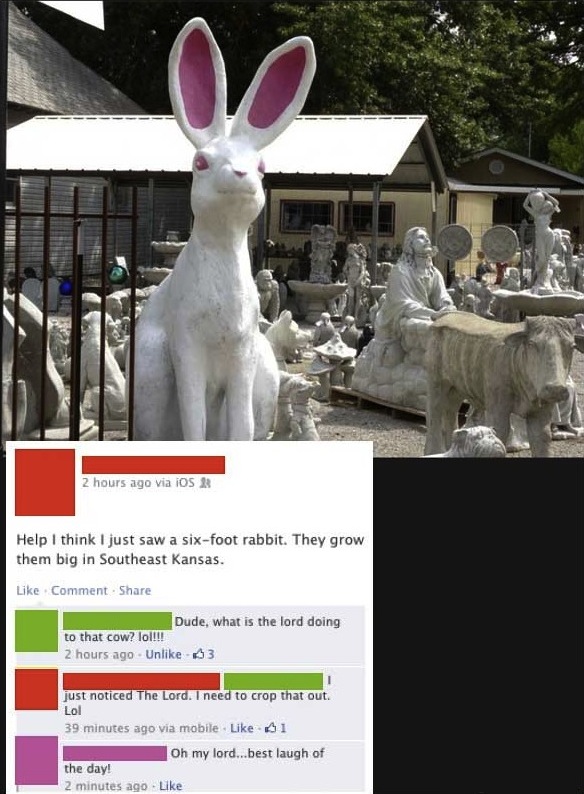 It turns out Christians find cows holy after all. (via)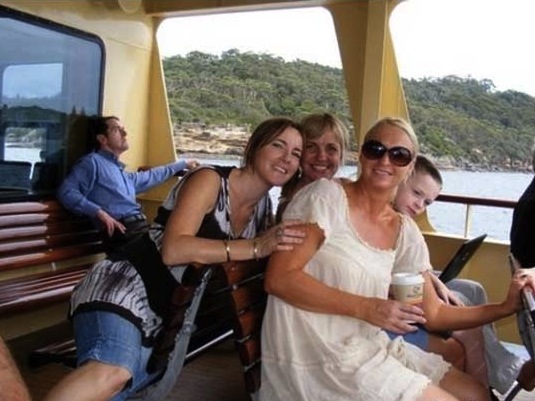 We must all be on the lookout for small men riding our family members. (via)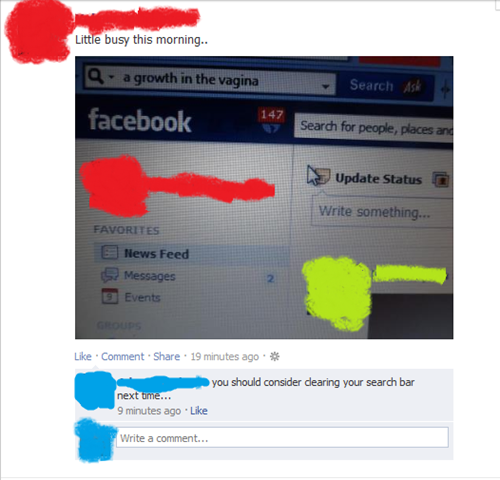 Yeah, you're probably not going to have 147 updates anymore once this gets out. (via)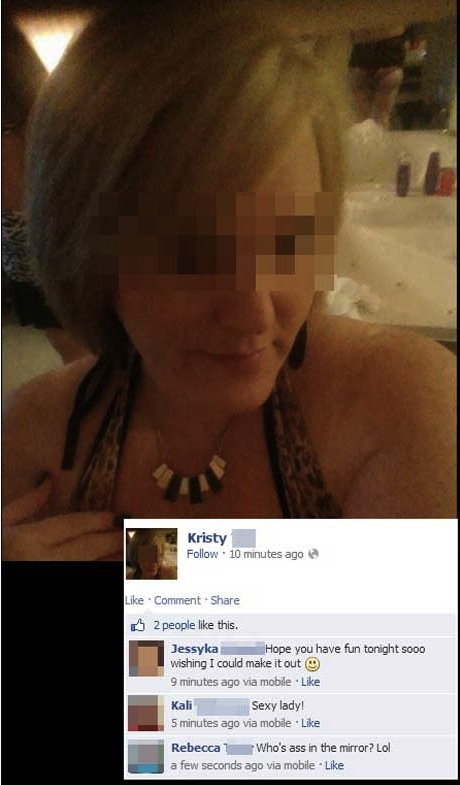 The ass is coming from inside the house.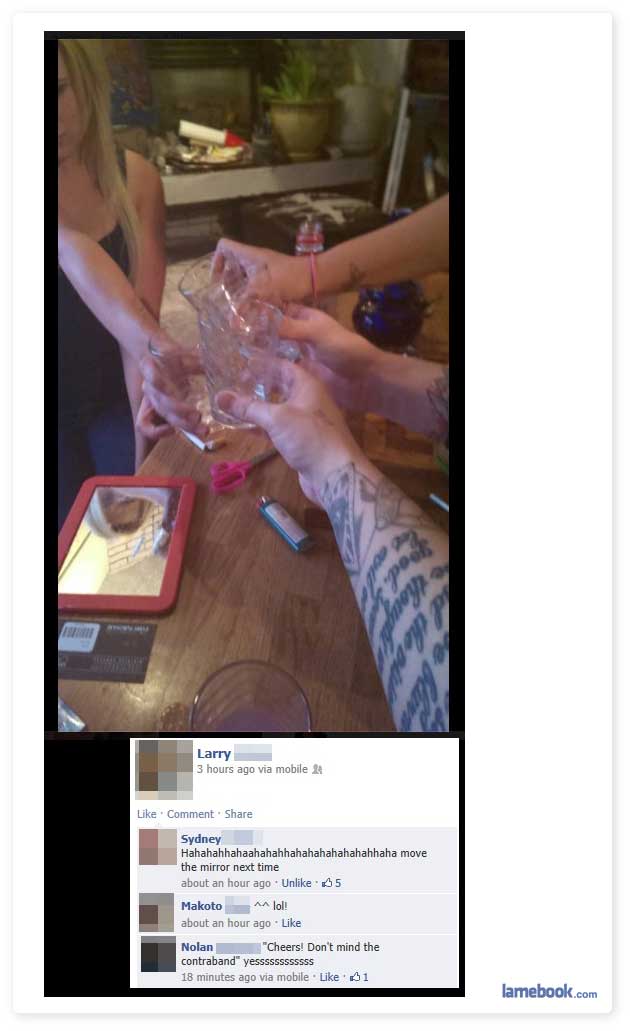 Can we talk about the angle of that woman's arm? Definitely more disturbing than the coke.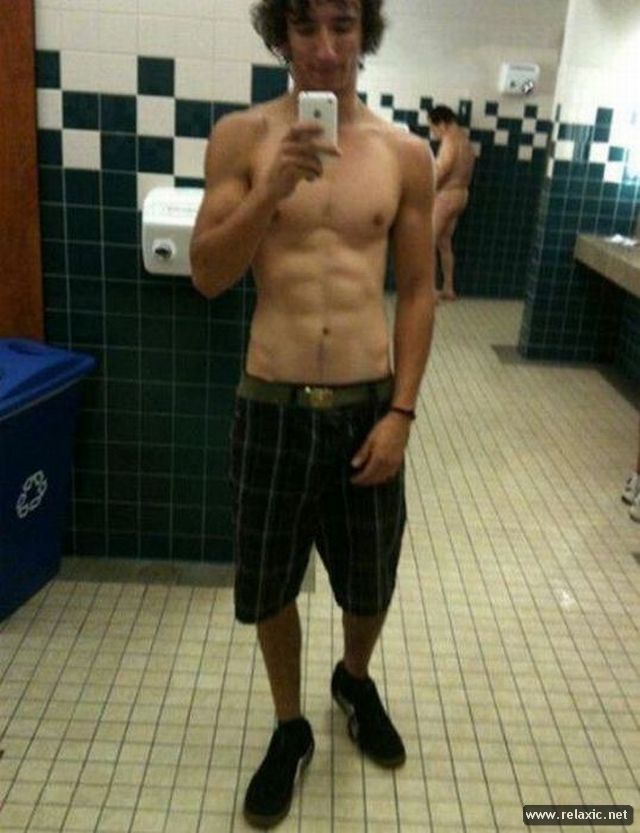 I now realize all my friends' annoying gym statuses could be a lot worse.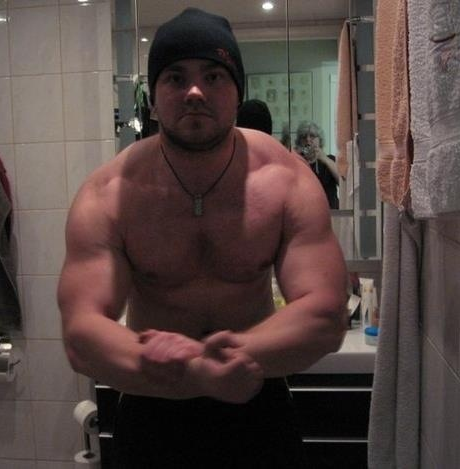 And why shouldn't Grandma be proud? Those muscles are made of her cooking.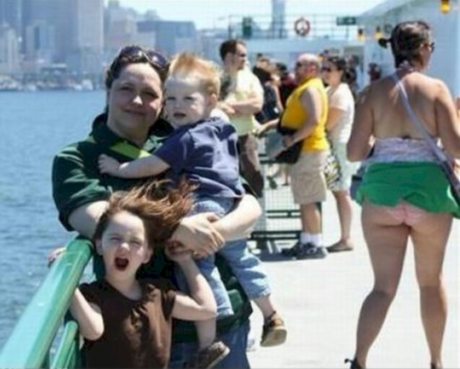 Only in New York! Or, wherever this is. Only in wherever, am I right?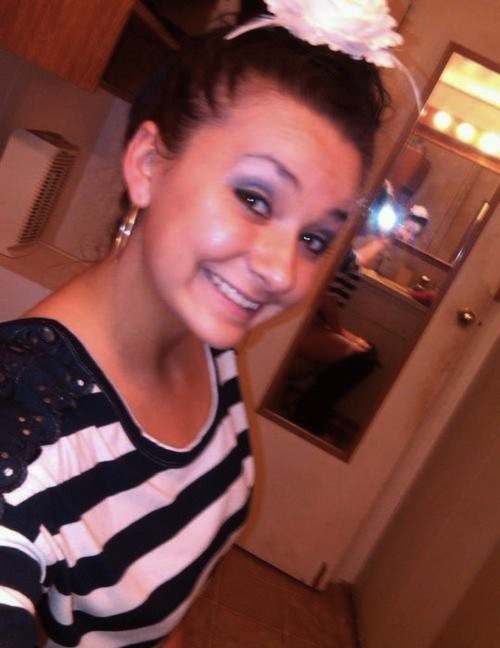 The really weird thing? It's not a mirror, it's a window! DUN DUN DUNNNNNNNNN.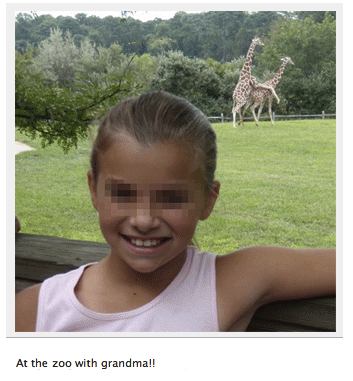 I don't care if she is a little tall, young lady, you do not call a giraffe your grandma.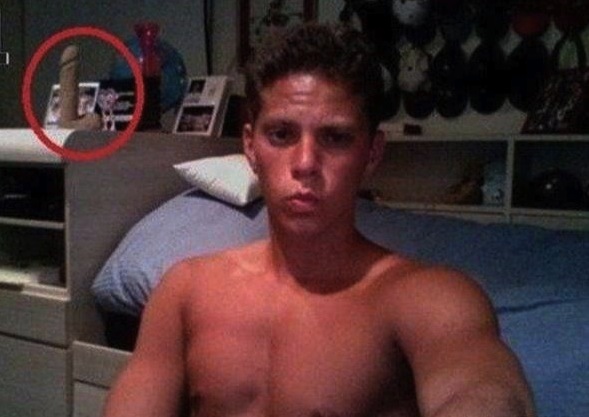 I assume we're all laughing at his Wall of Hats.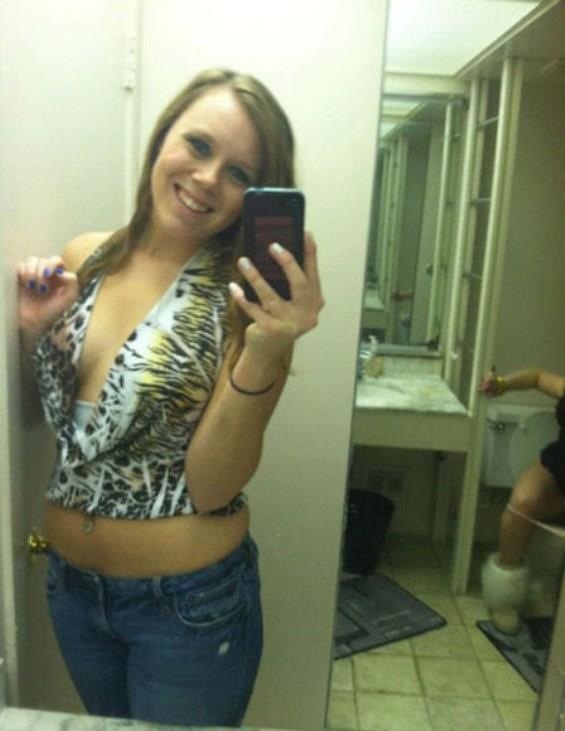 Oh my god, are those Uggs back there? That is revolting.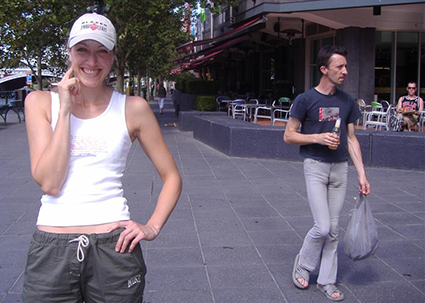 I'm pretty sure that man just successfully shoplifted some produce in his pants.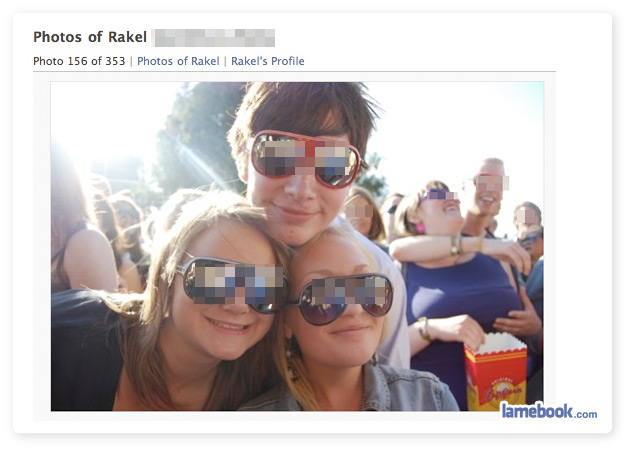 Can we talk about how wearing sunglasses is already like blurring your eyes?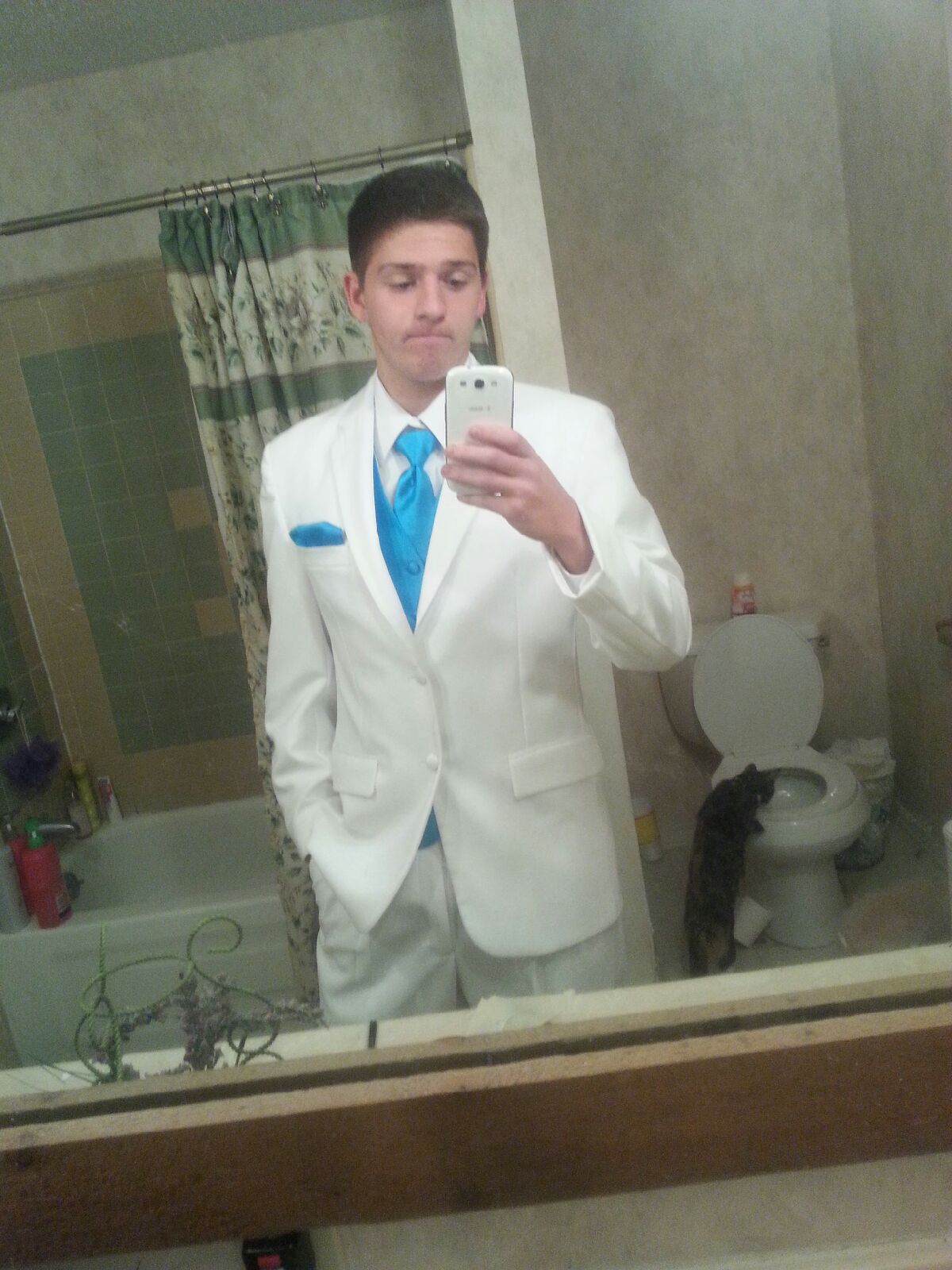 More like the cat should have checked the foreground of his picture, am I right?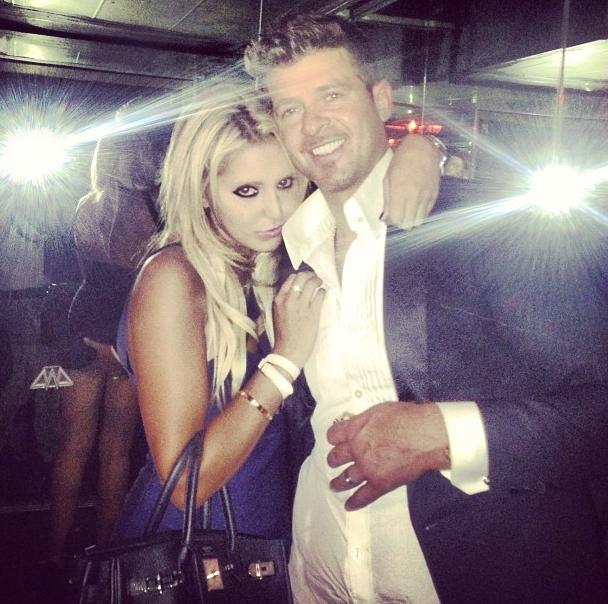 Oh, hello Robin Thicke. Is sliding fingers up not-your-wife's butt a blurred line?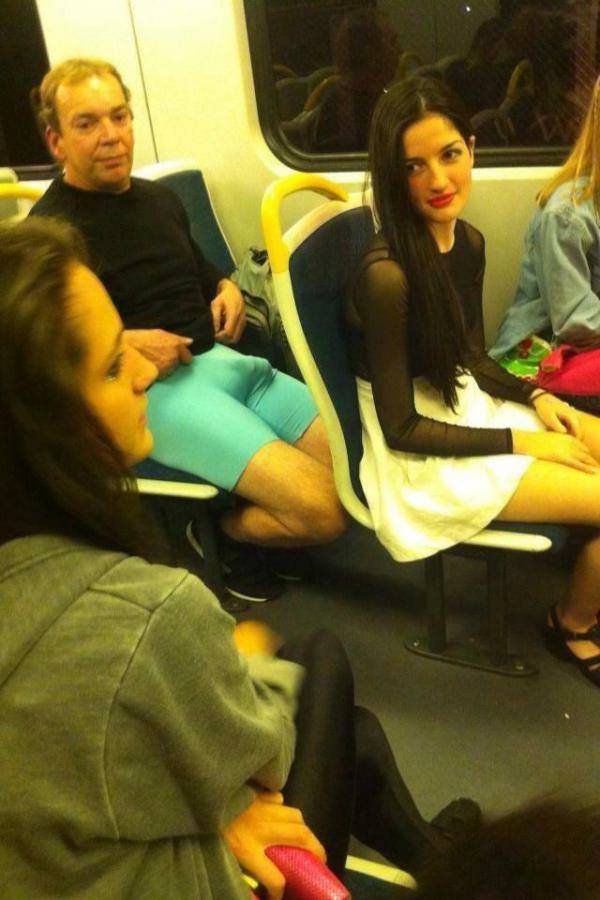 Why does he think people on the subway want to see that shade of blue?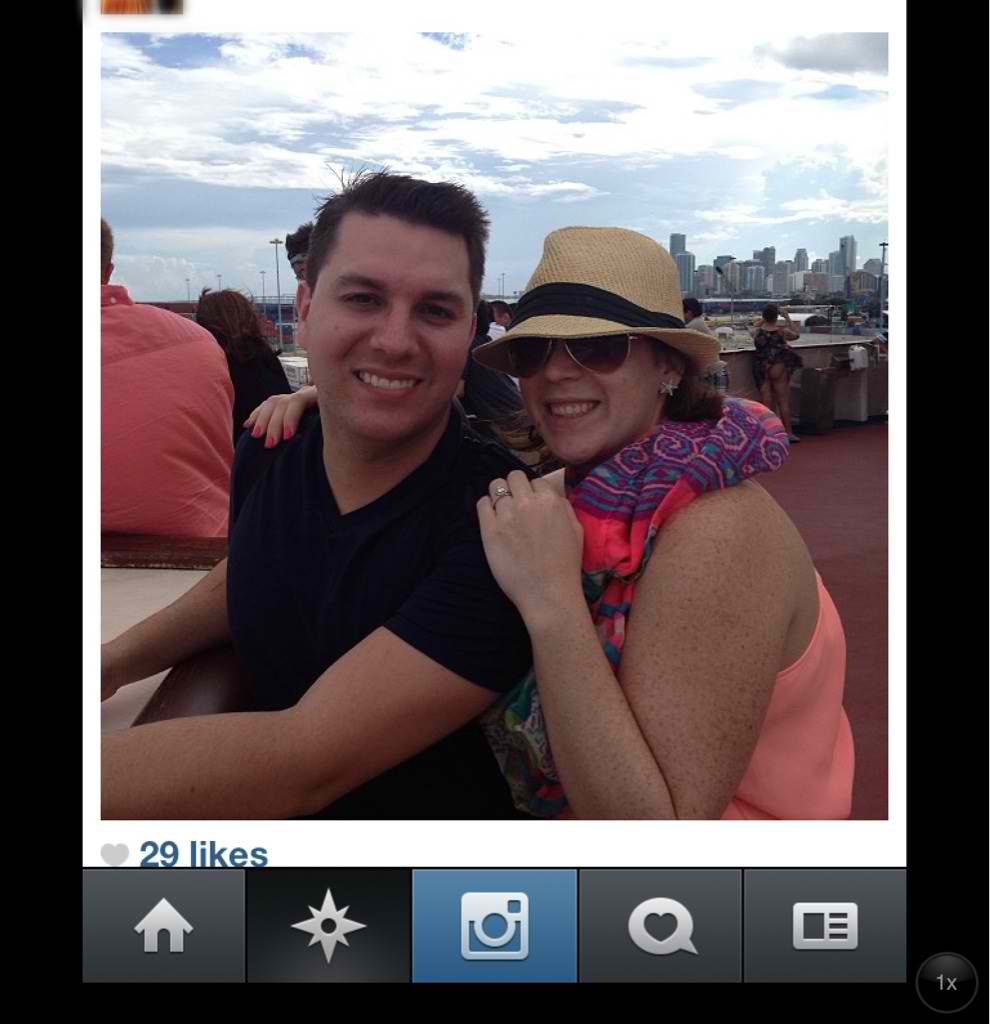 There are times I'm glad the zoom technolgies on CSI are impossible.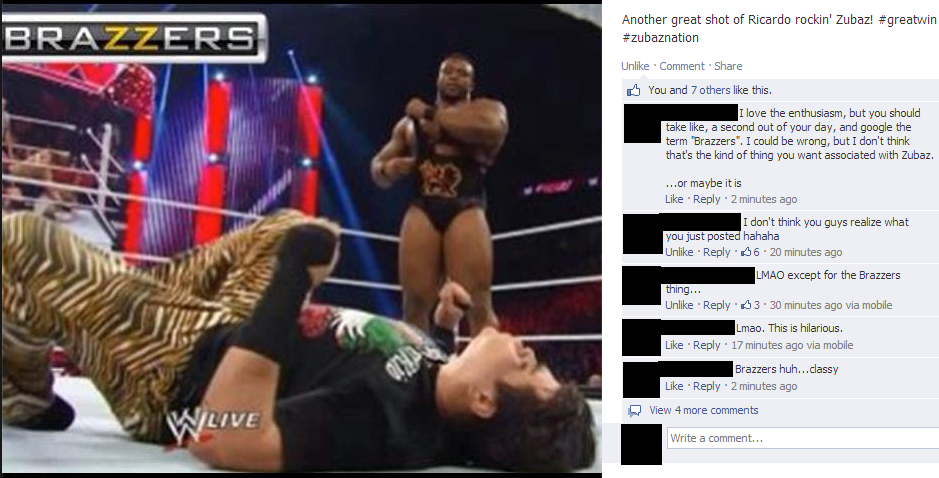 The pre-show was them making violent threats from the casting couch.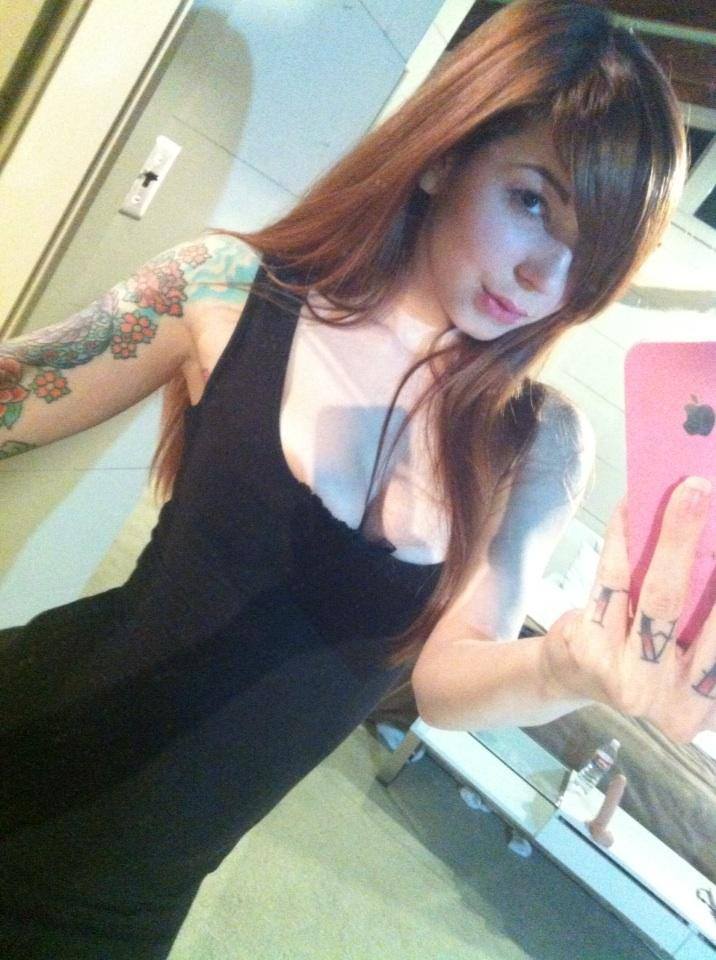 Who just leaves bottled water out in the open like that?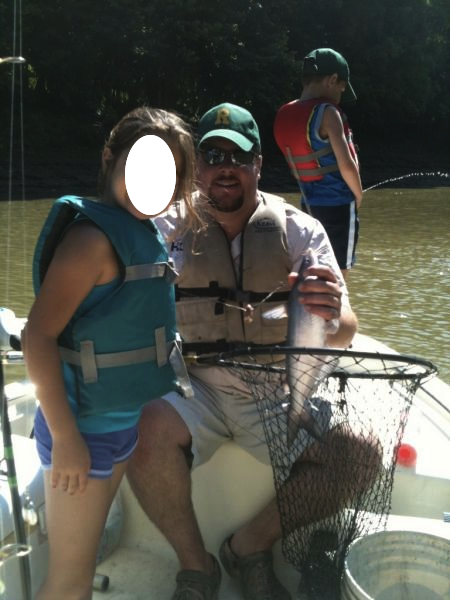 It's like a Calvin and Hobbes sticker come to life.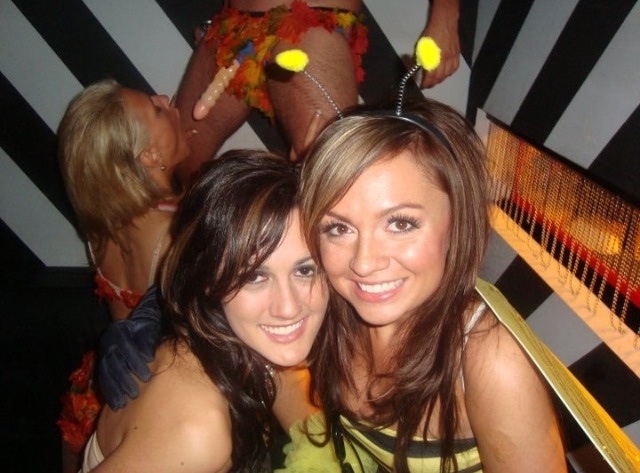 These bees have weird stingers.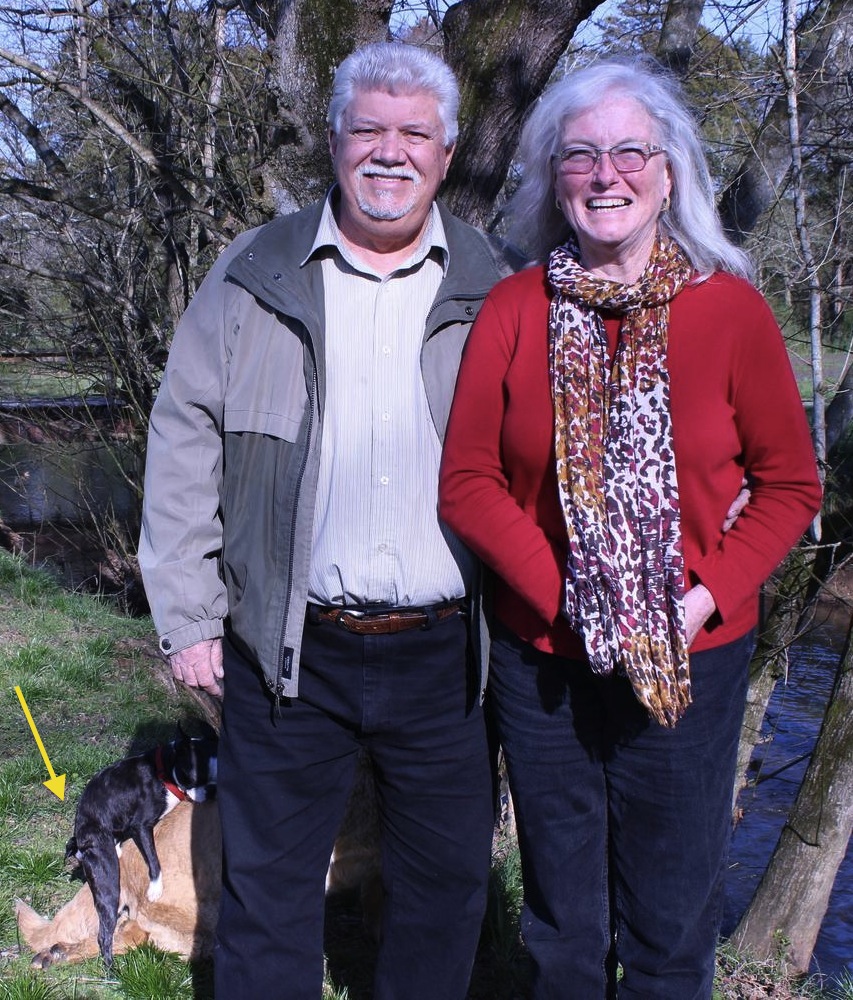 Could it be more disturbing? Try to rule out the possibility that it's a dead deer. See?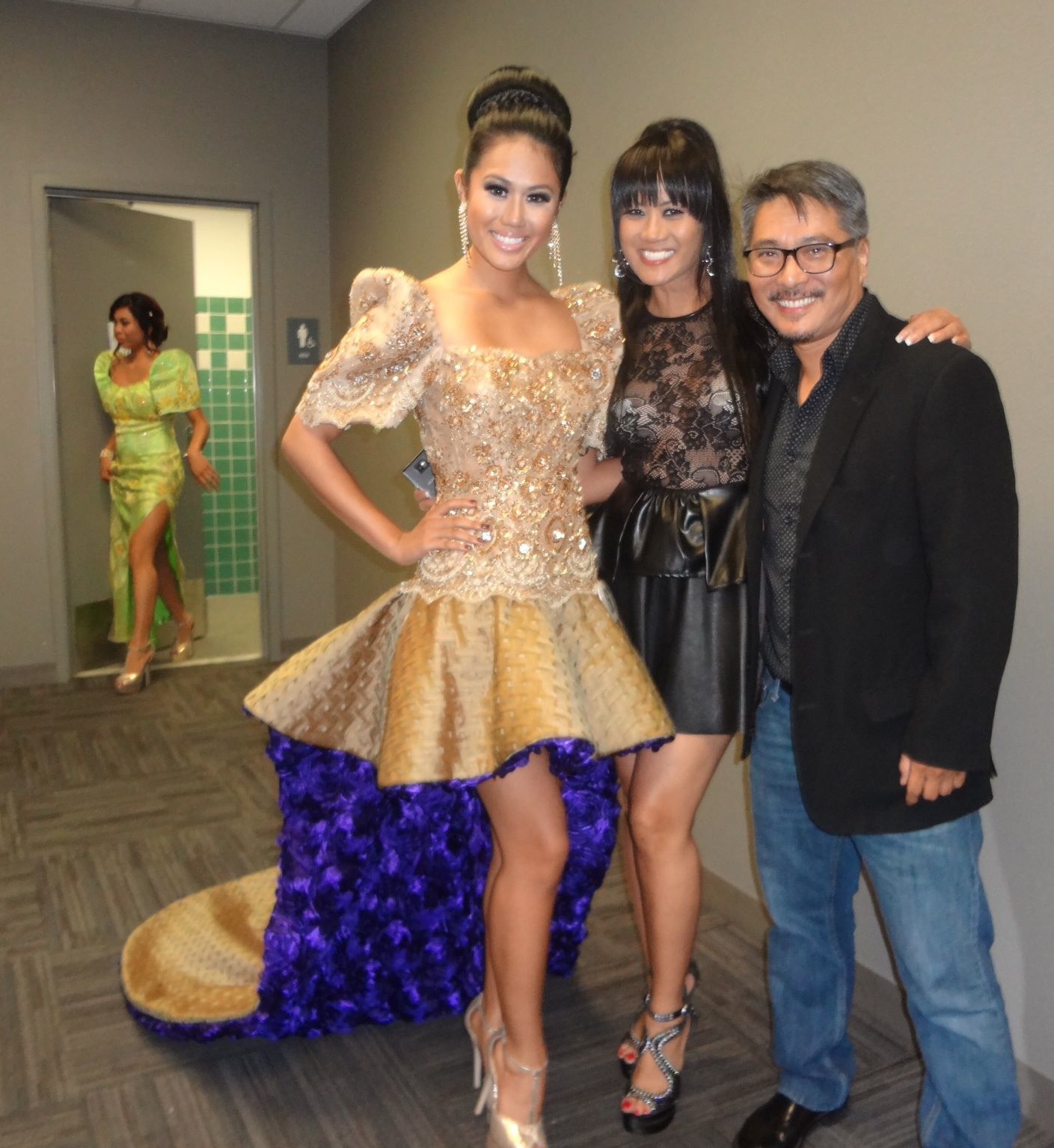 That is not a ladies' room, and suddenly the whole world is in question.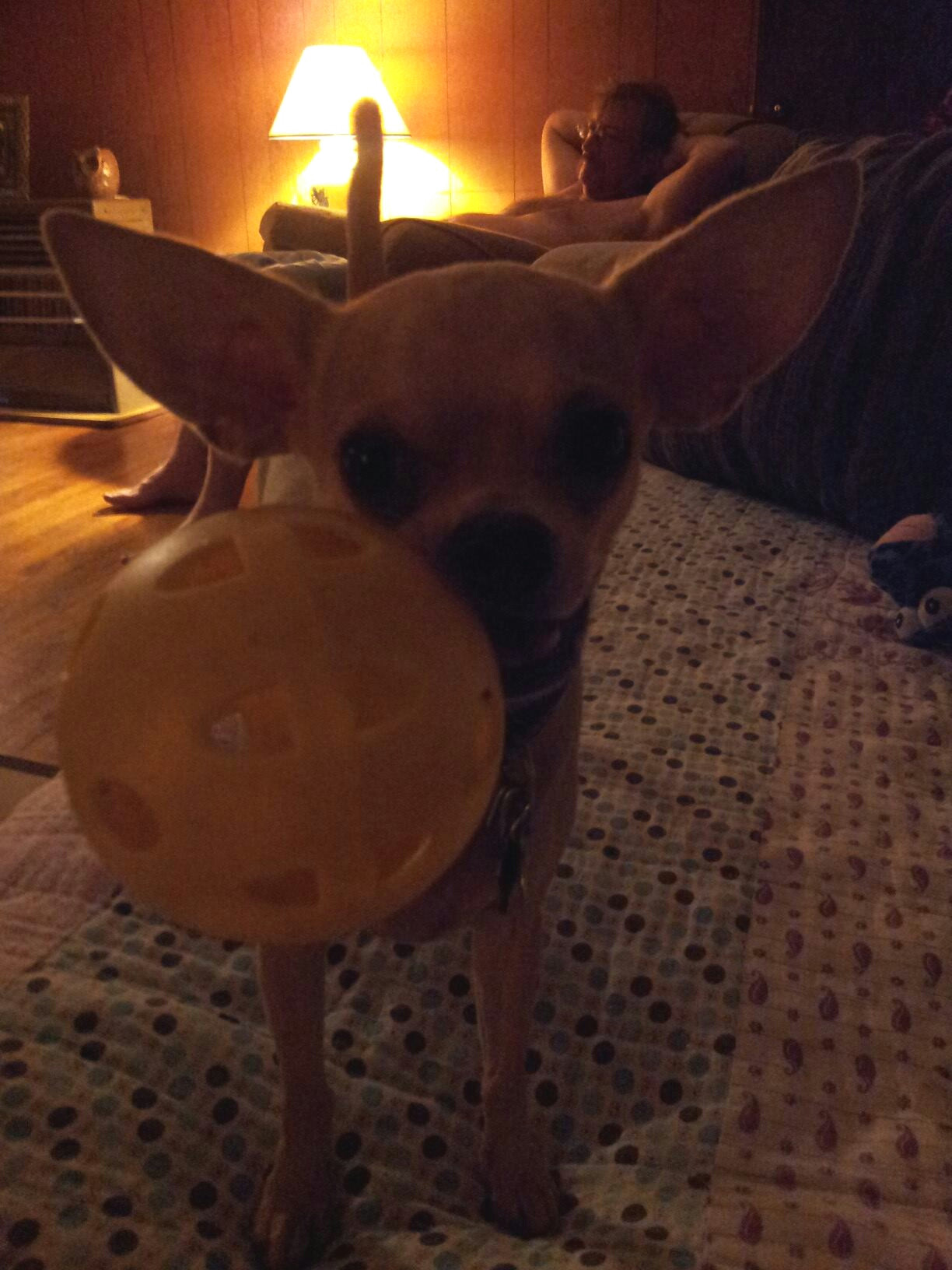 No wonder that man in the back doesn't need to care what he looks like.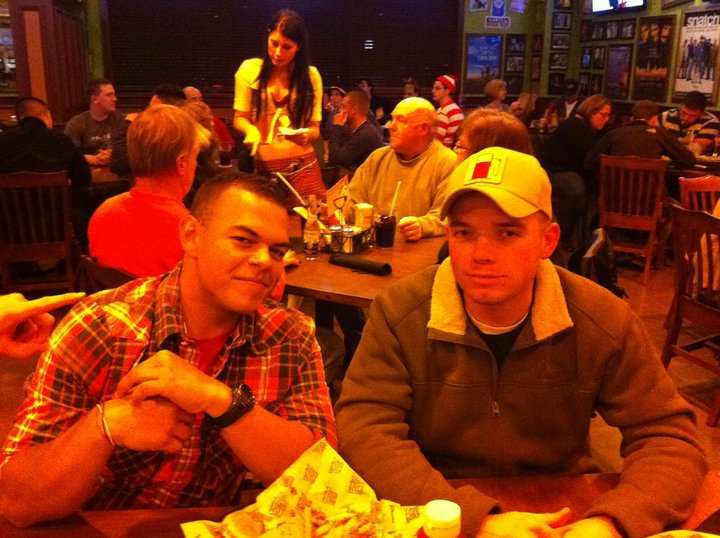 I'm pretty sure the Wizard is in there too, but I can't find him!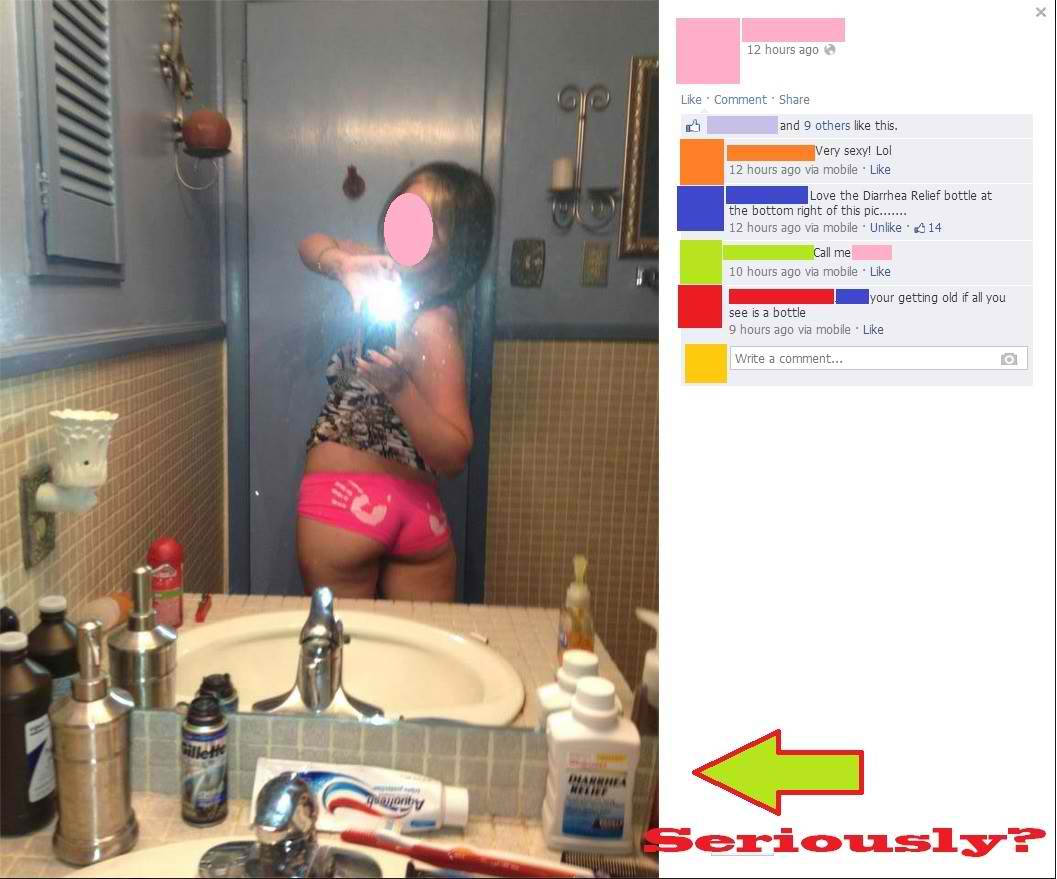 Good question, person who inserted that arrow. Who needs that much generic Immodium?

I guess the guy in the background is grabbing the gun in his underwear.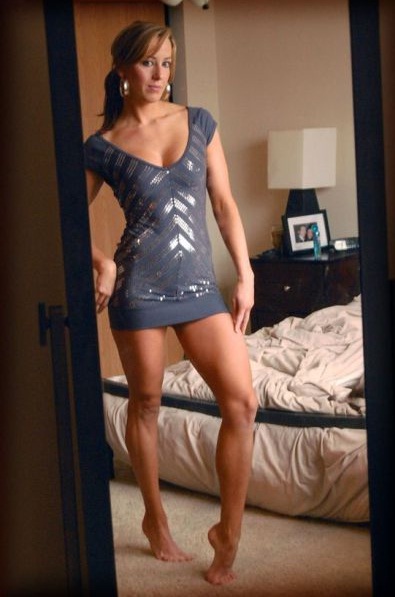 The dress says a night out. The item on the dresser suggests otherwise.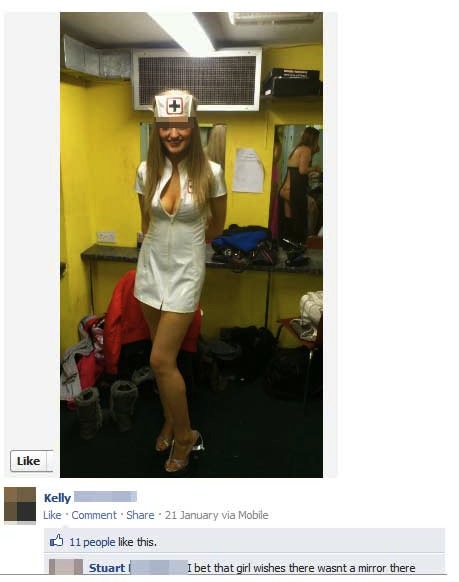 Granted, modesty doesn't seem to be the theme of whatever show they're prepping.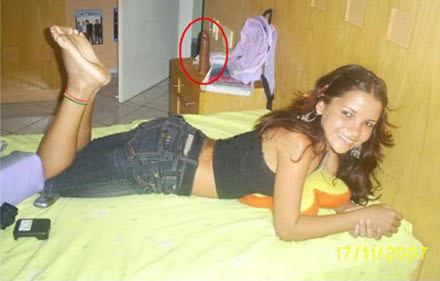 Ah, 2007. An more innocent time when people just let their dildos hang out wherever.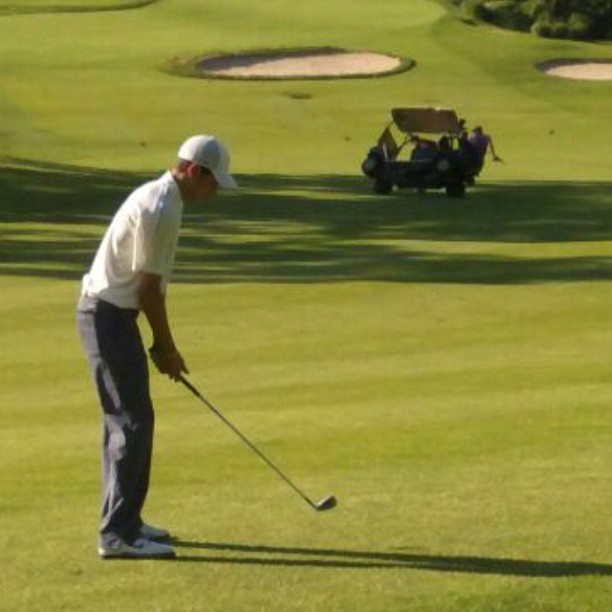 Folow-up question: his ball, where is it?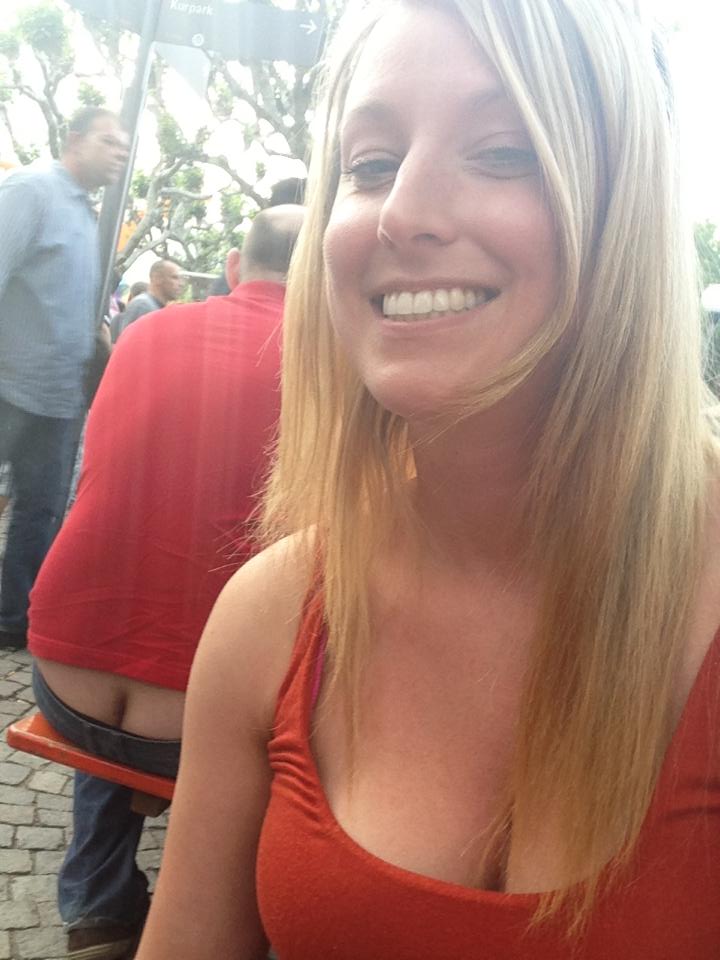 They're like cleavage twins, except one of the twins is way less attractive.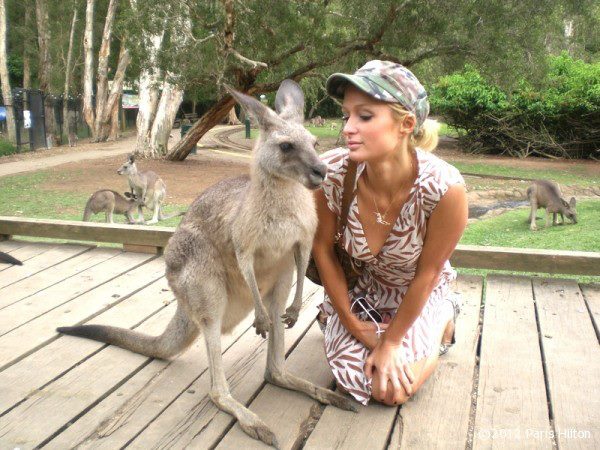 Those kangaroos took the only shot they had at making a sex tape involving Paris Hilton.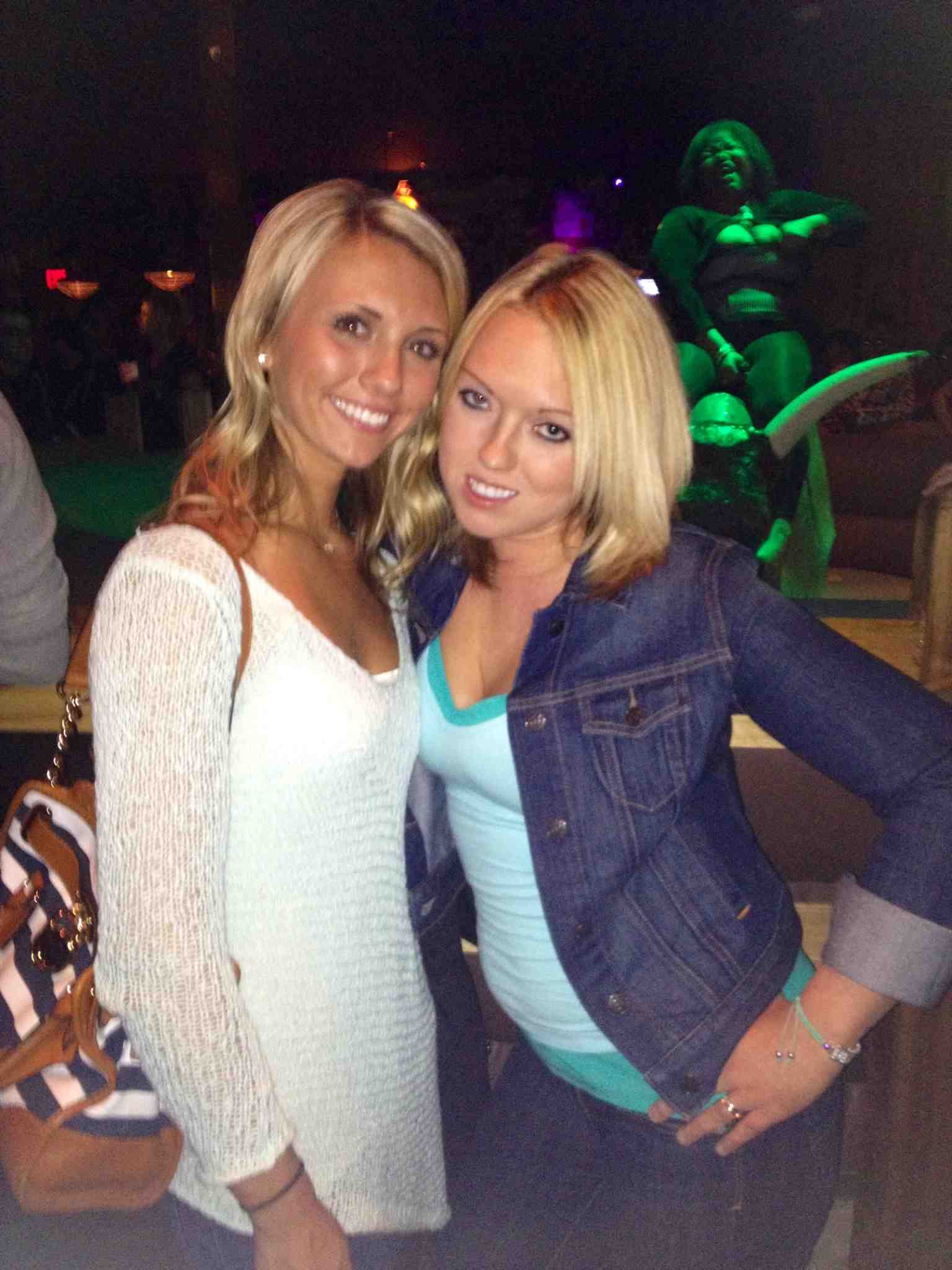 That woman is riding a mechanical bull, FYI, not receiving oral sex from Satan.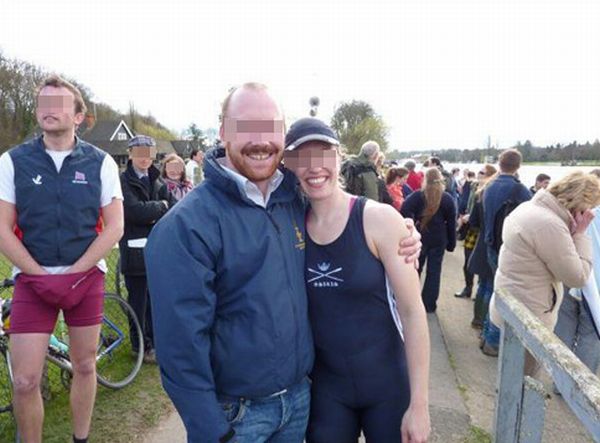 The fourth leg of any good triathalon involves a marathon ball-scratching session.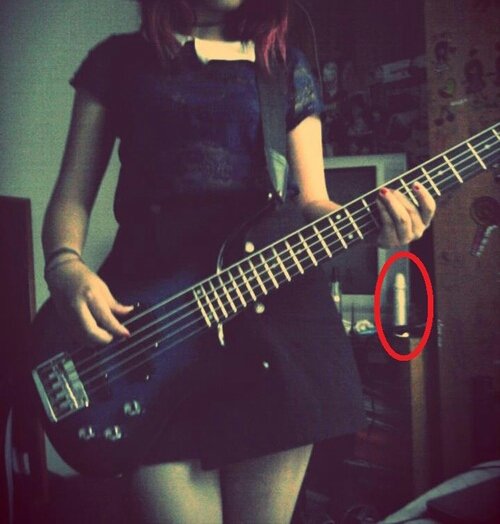 We understand, rocker lady. Bassists never get the groupies.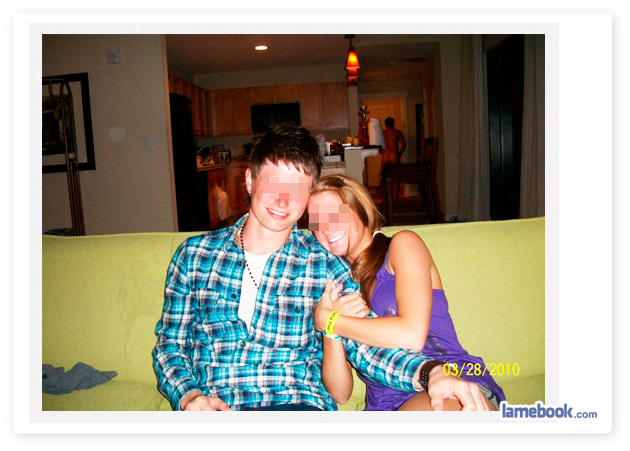 It's unclear whether or not he's peeing, but he's clearly not in the bathroom.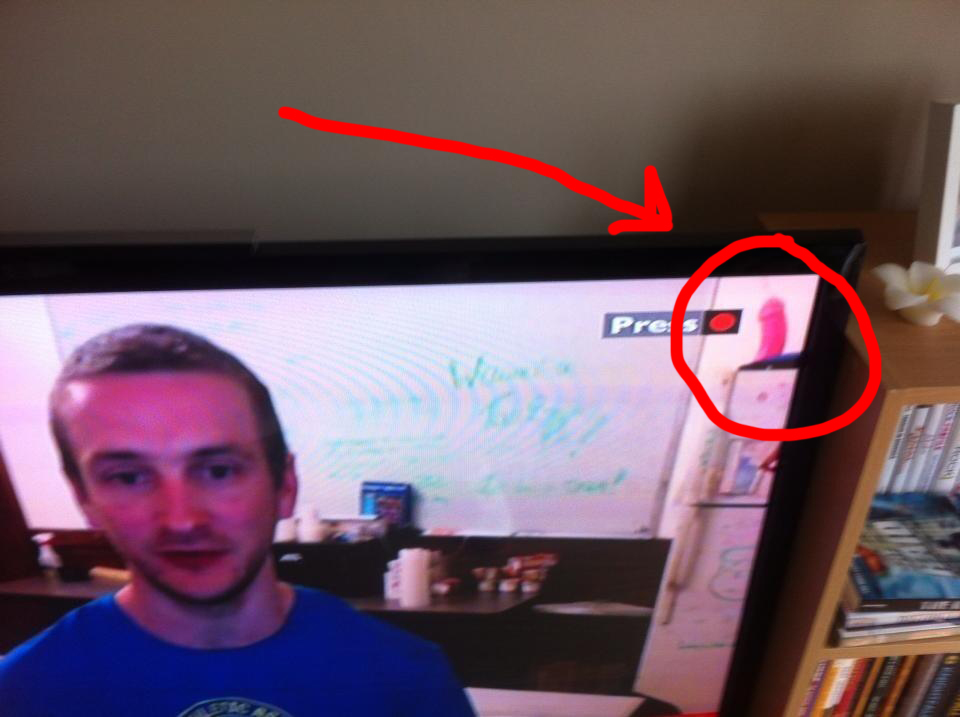 What makes this exponentially worse is he was being interviewed about the Boston bombing.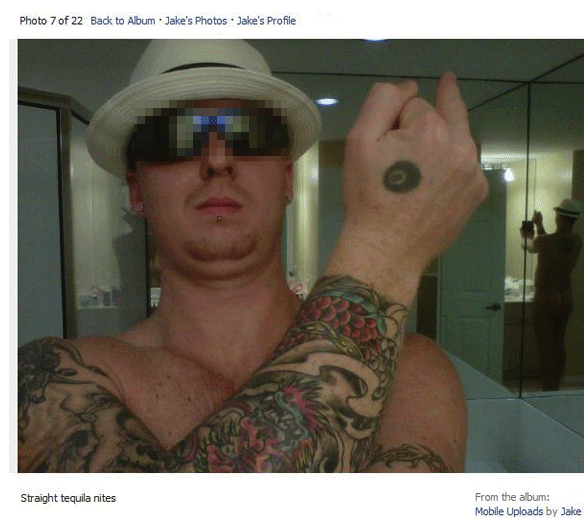 Why are his shades pixelated but not his ass in the mirror?
"And in the back, you can see James doing his pre-workout cleanse." (pause at 00:21)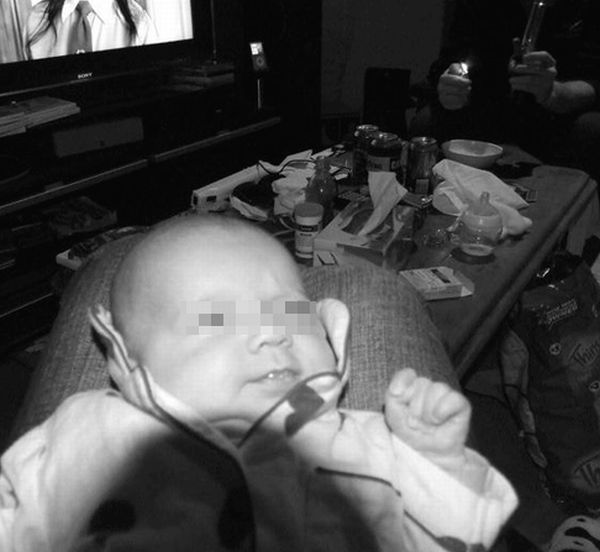 Love and marriage, love and marriage, they go together like a baby and dru-ugs.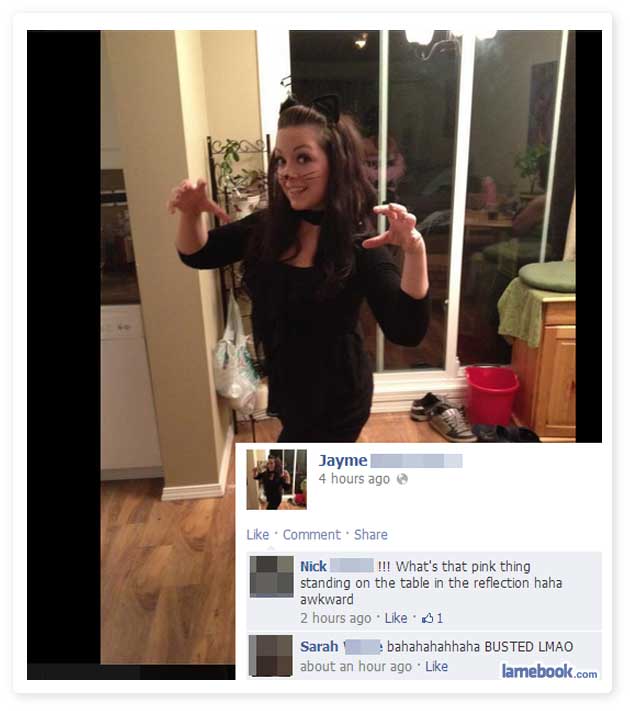 Is that the same pink dildo the Boston guy had?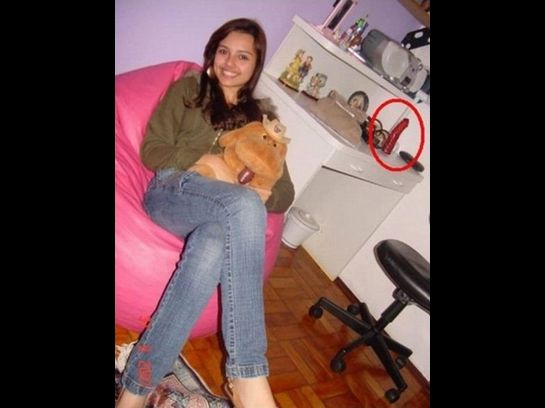 Guess there's more than one stuffed animal in this house. HEY-O. Sorry.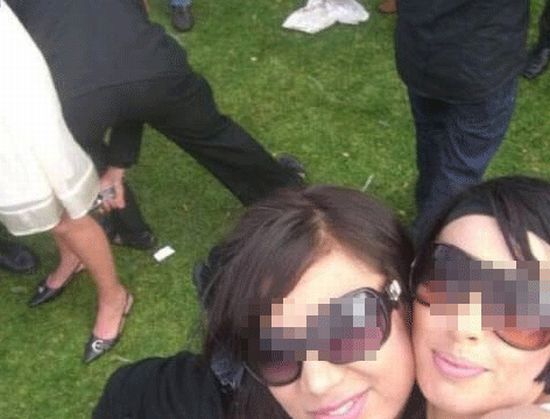 Maybe instead of Facebook you should upload this to, we don't know, the police?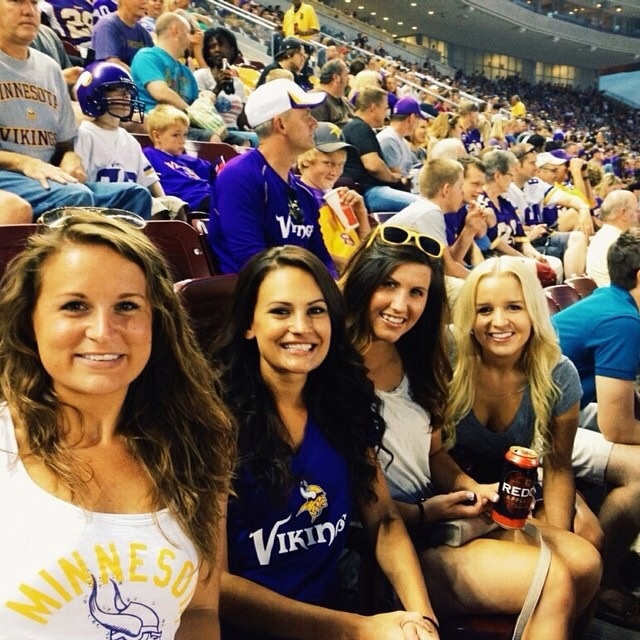 Any kid who can steal the focus away from four pretty ladies is going places in life.
.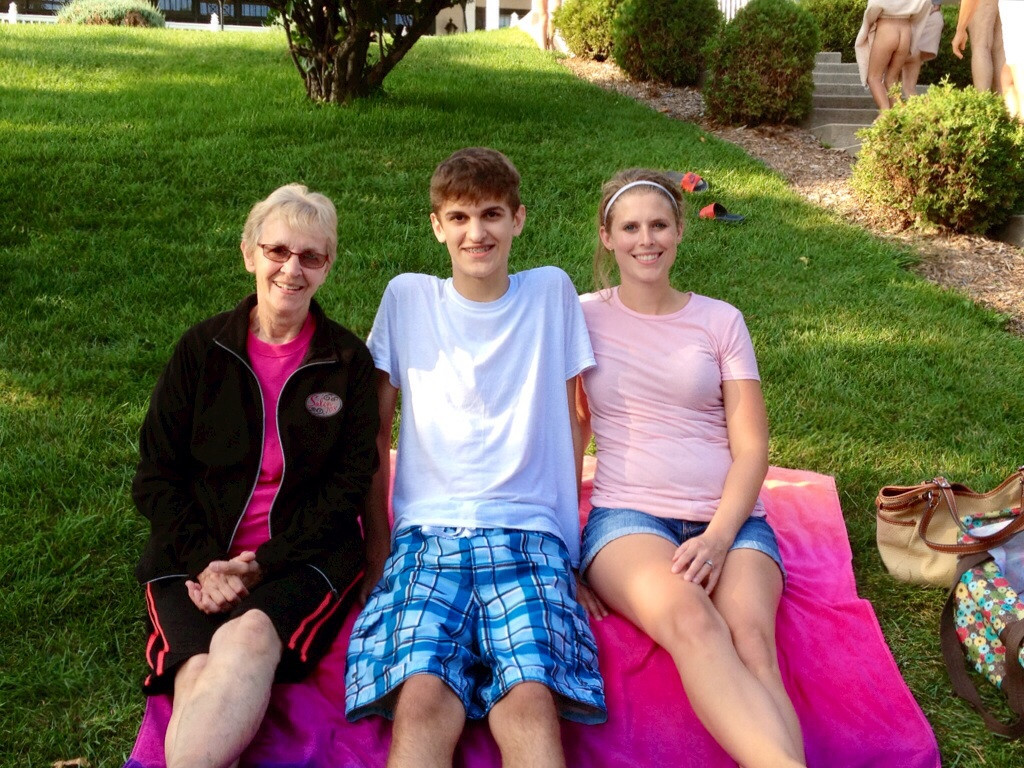 "Grandma's retirement home is like college, except no one has class or cares about STDs."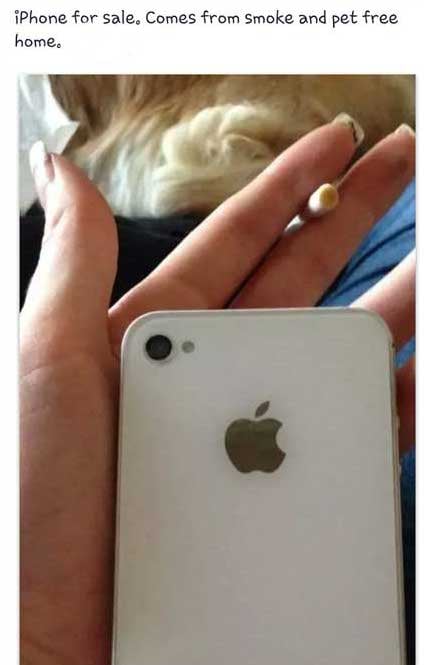 I'm surprised the phone isn't an Android.
.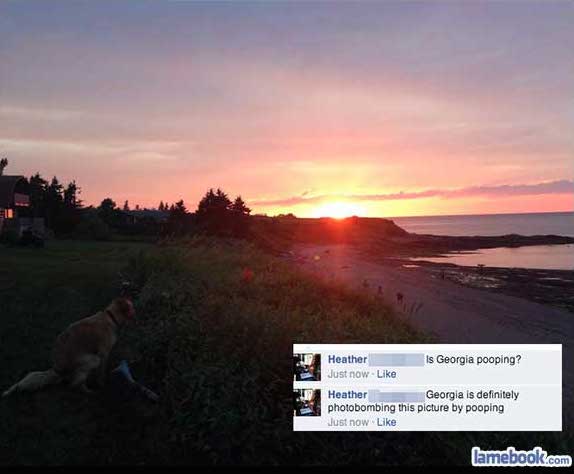 It took me a long time to realize that Georgia was a dog.
I just thought that was a really rude way of describing this part of Georgia.
.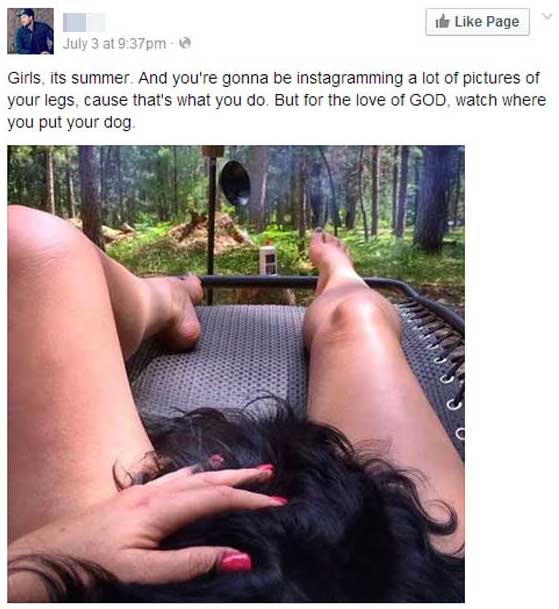 You should also do it for the love of dog, because they don't like being merkins.
.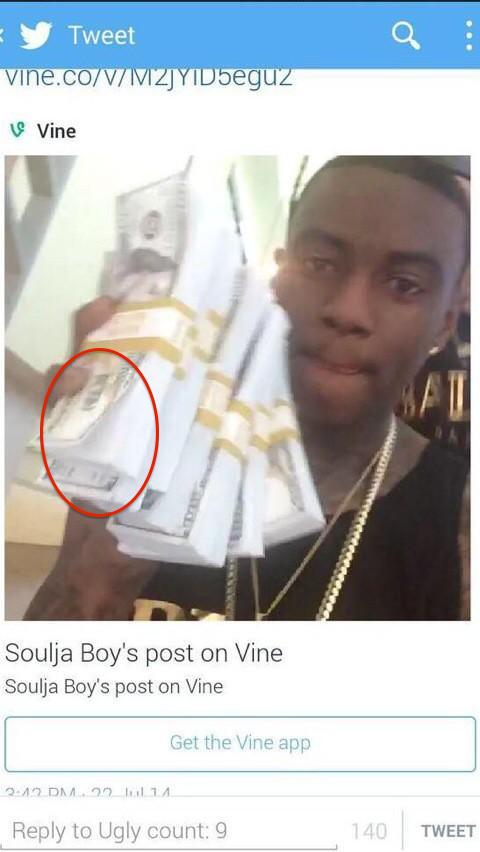 Stacks 'n stacks 'n stacks of high-quality printer paper.
.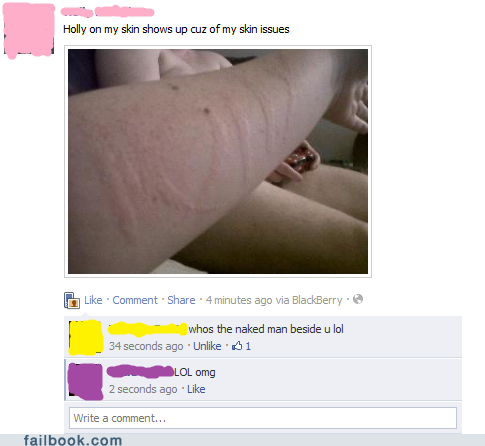 Her skin issues require being surrounded by tons of healthy skin.
Also, don't think it's a dude.
.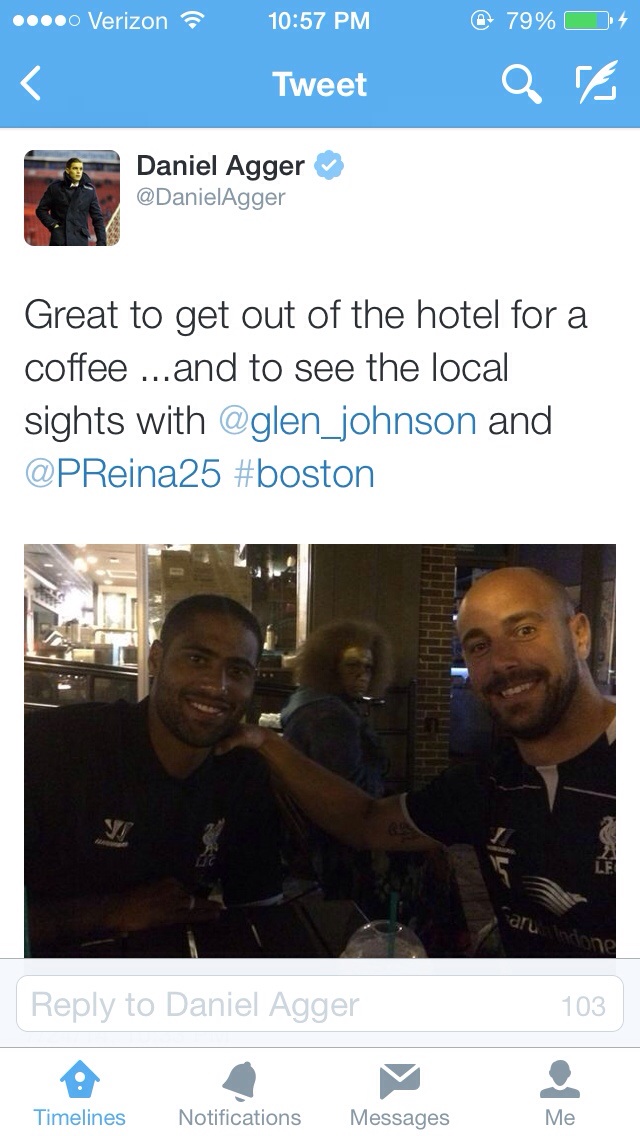 I don't know who any of these people are, but I'm mostly interested in Bigfoot.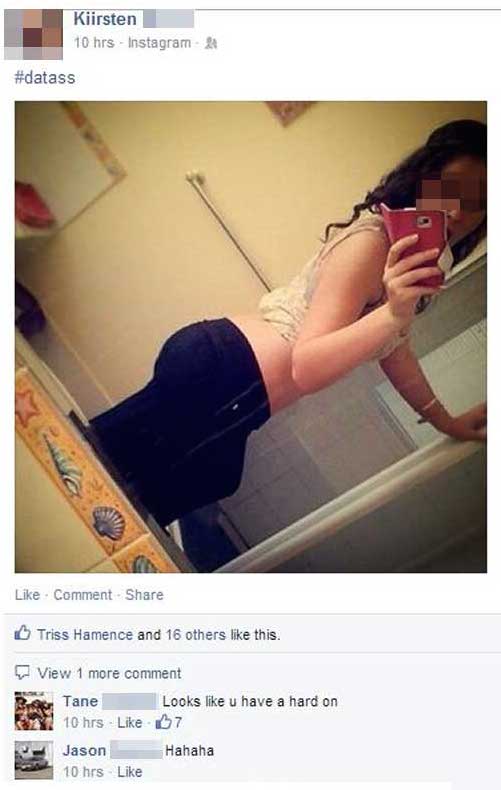 But when I say it's just the pants making it look that way, no one believes me.
.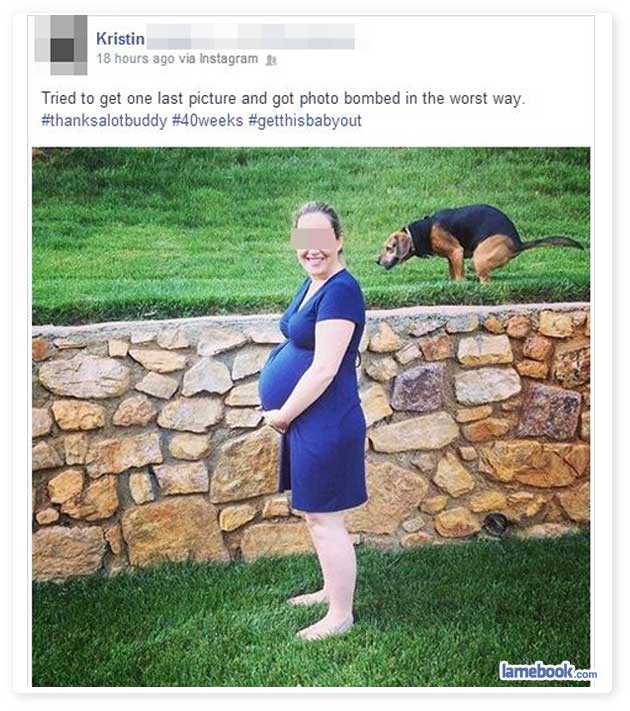 Consider it a preview of everything before potty training is done.
.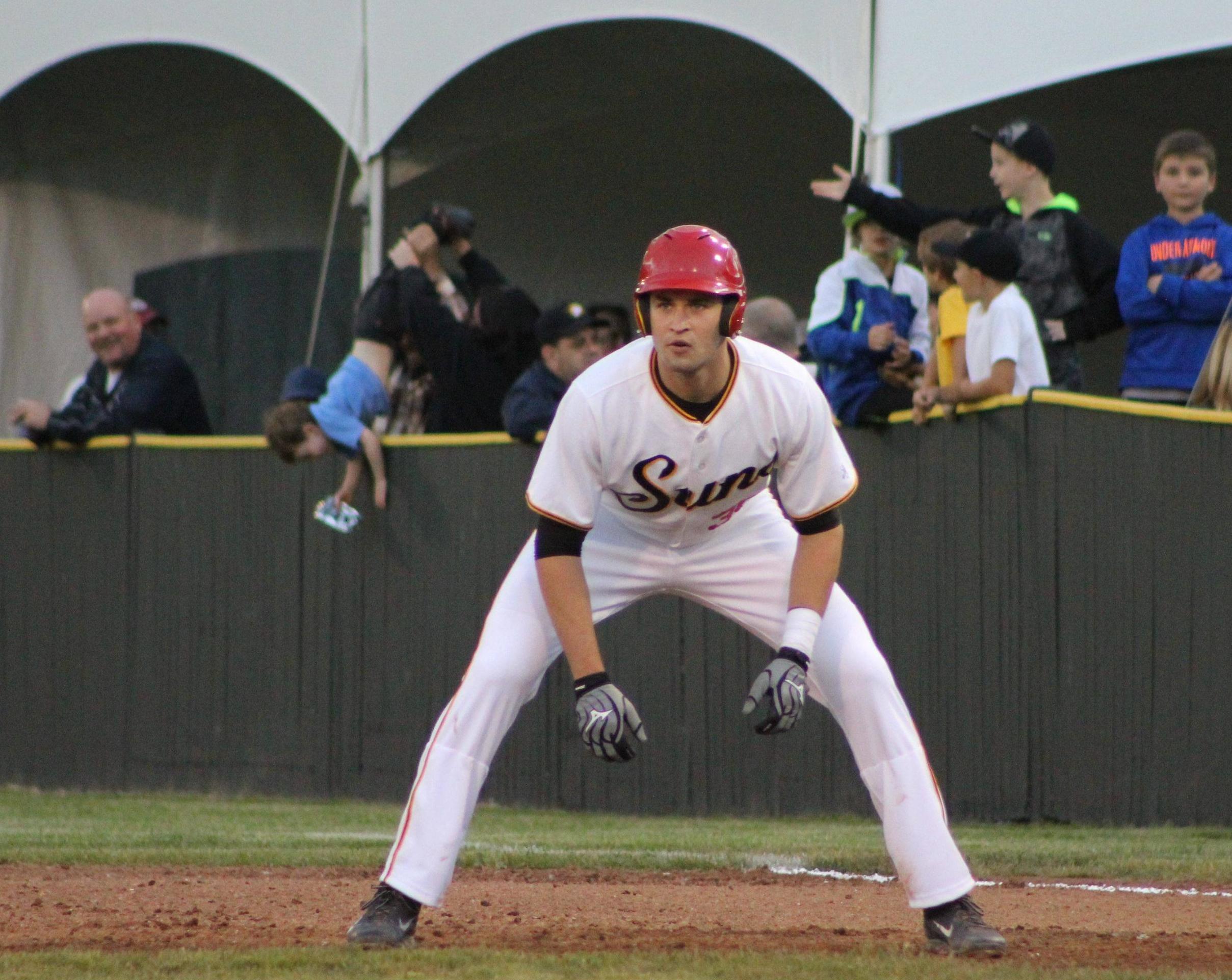 I can't tell if he's being dangled or retrieved.
.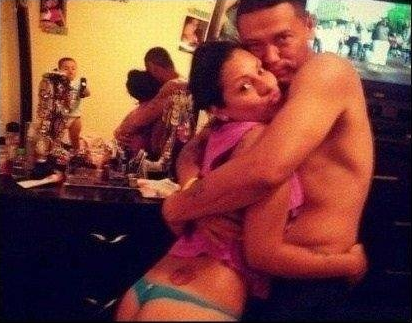 Say what you will, this kid will grow up to be great on social media.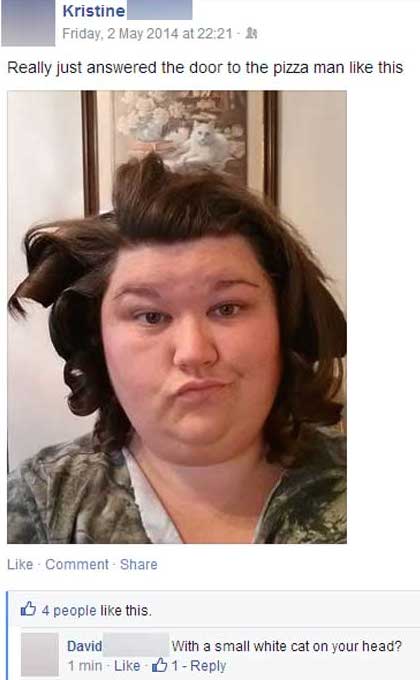 All the ladies are wearing them at the Kentucky Derby these days.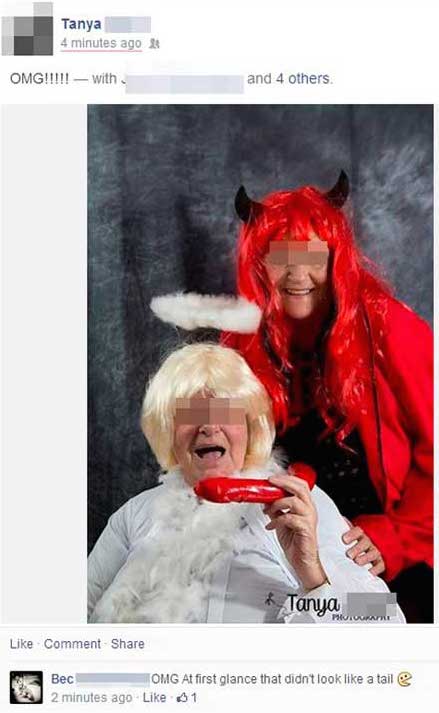 Technically that's in the foreground, but it started in the background, and they
really should have checked.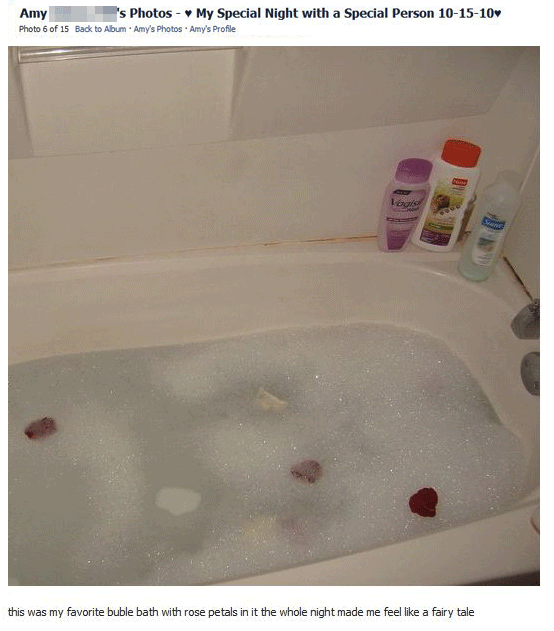 We're glad everything cleared up in time for you.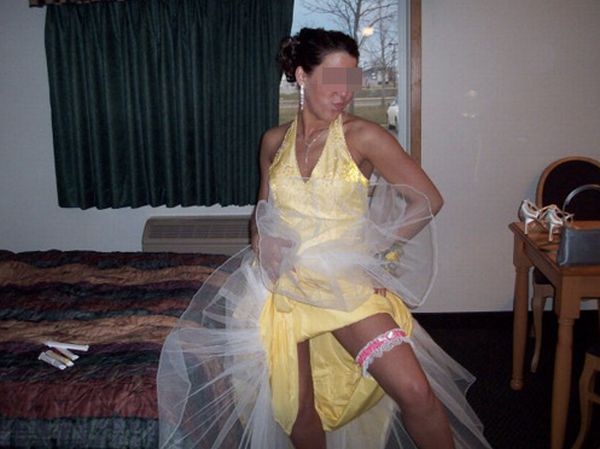 It is not a nice day for a white wedding.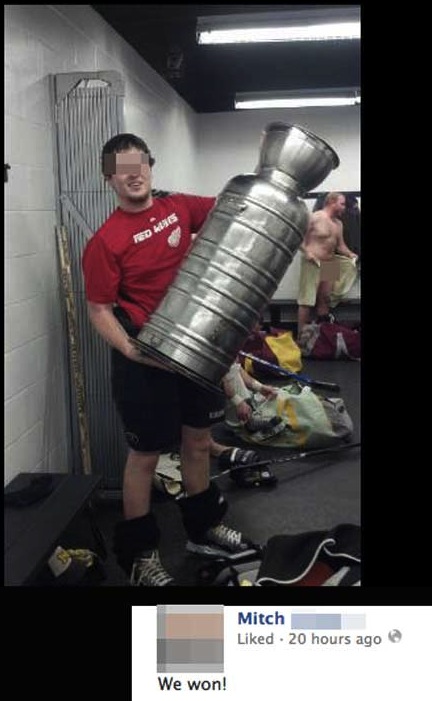 No, Mitch. We all lost, thanks to you.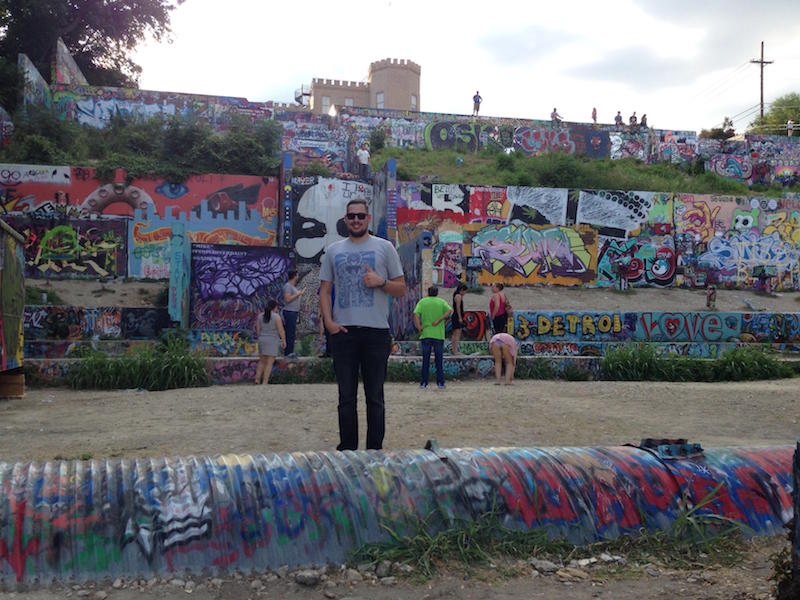 That is an impressive backside...of that hill covered in graffiti. (via)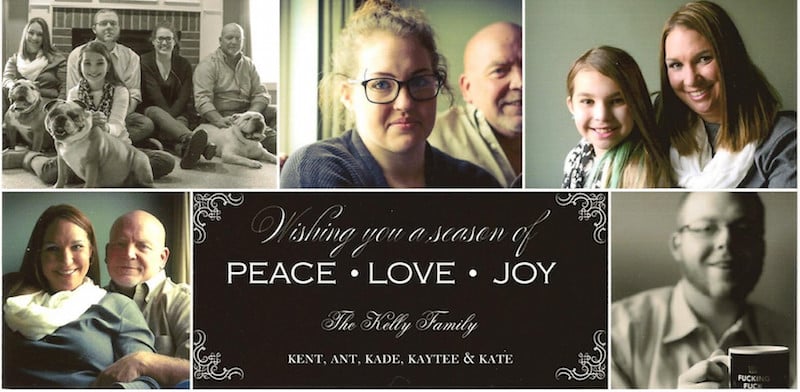 Kent.... such a total Kent. (via)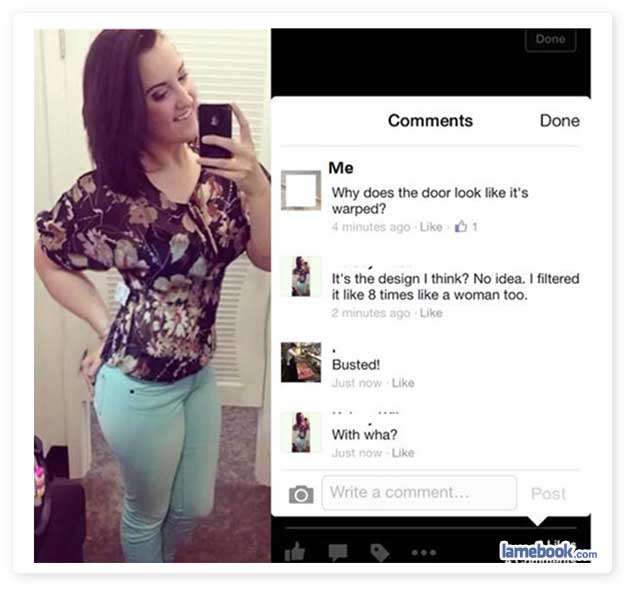 New at-home weight-loss trick bends space itself. Physicists HATE her! (via)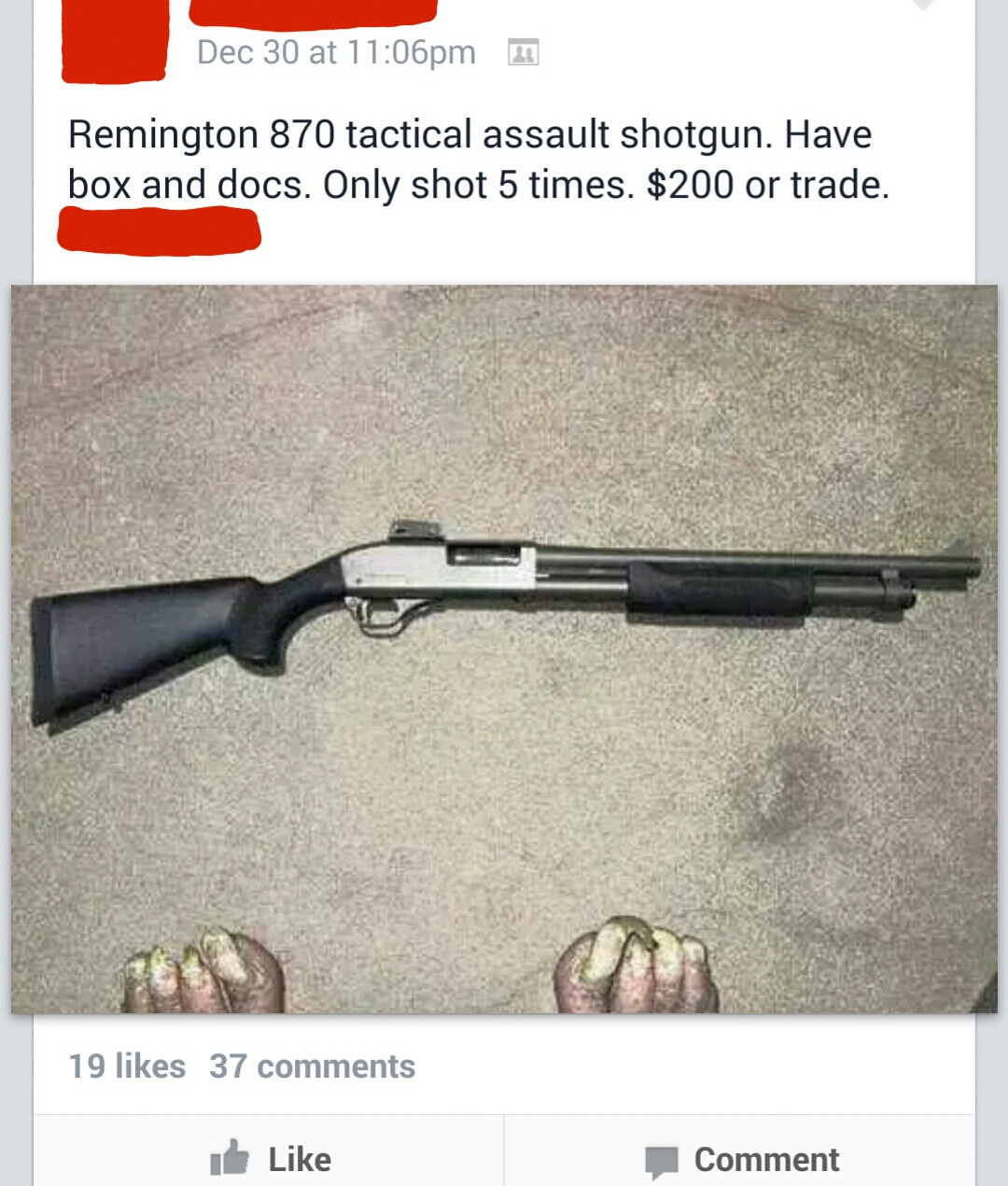 Not for sale: the biological weapons at the bottom of the picture. (via)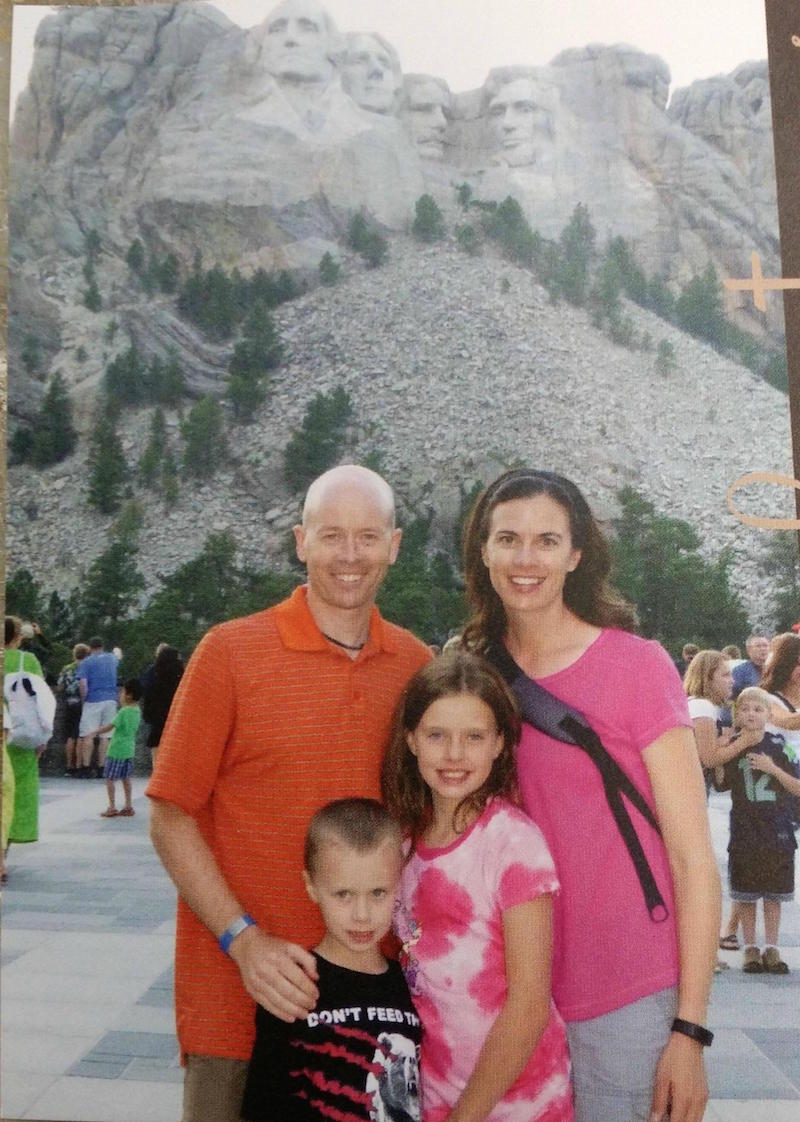 Mt. Rushmore is visited by millions of fans of Homer & Bart Simpson every year. (via)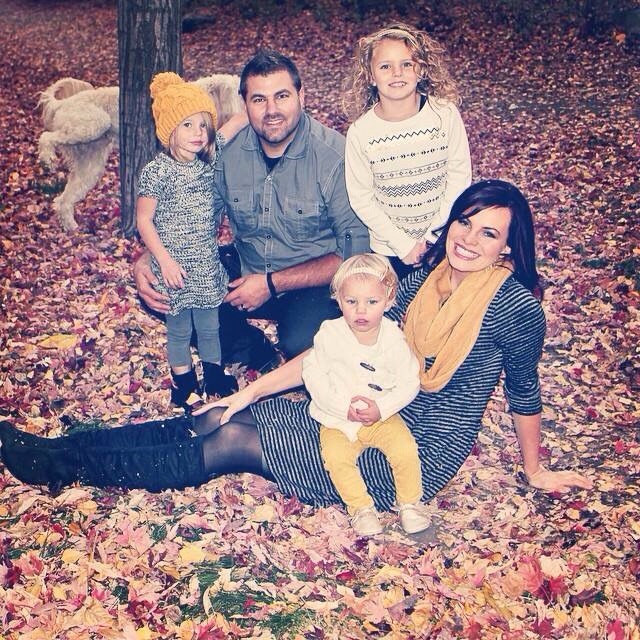 'Pis the season. (via)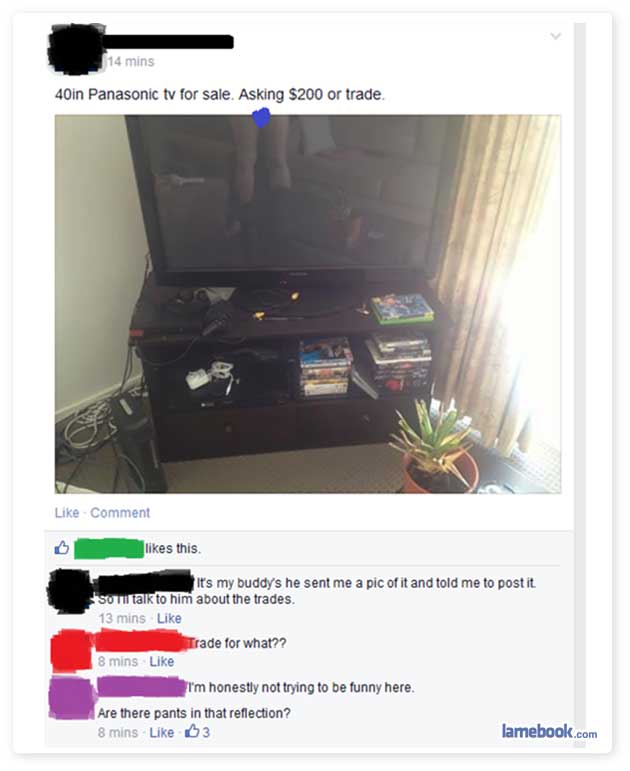 Looks light there might be some pants, bunched up around the ankle area. (via)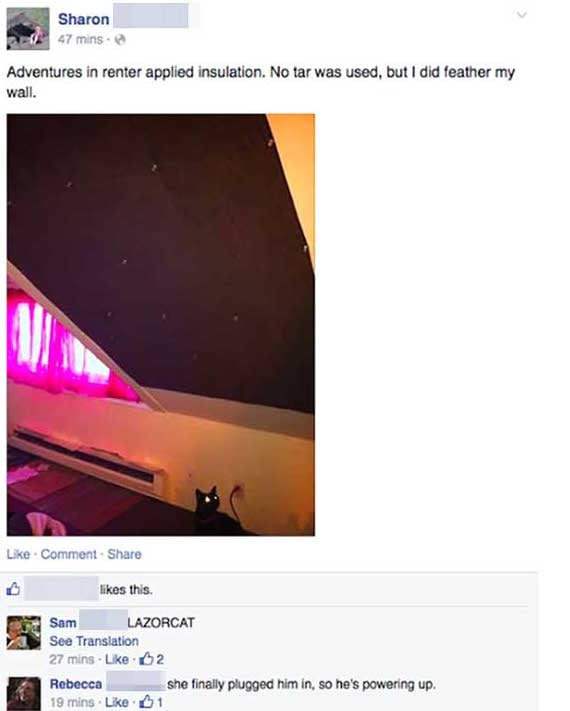 Does a lazorcat chase the dots it creates on the wall? (via)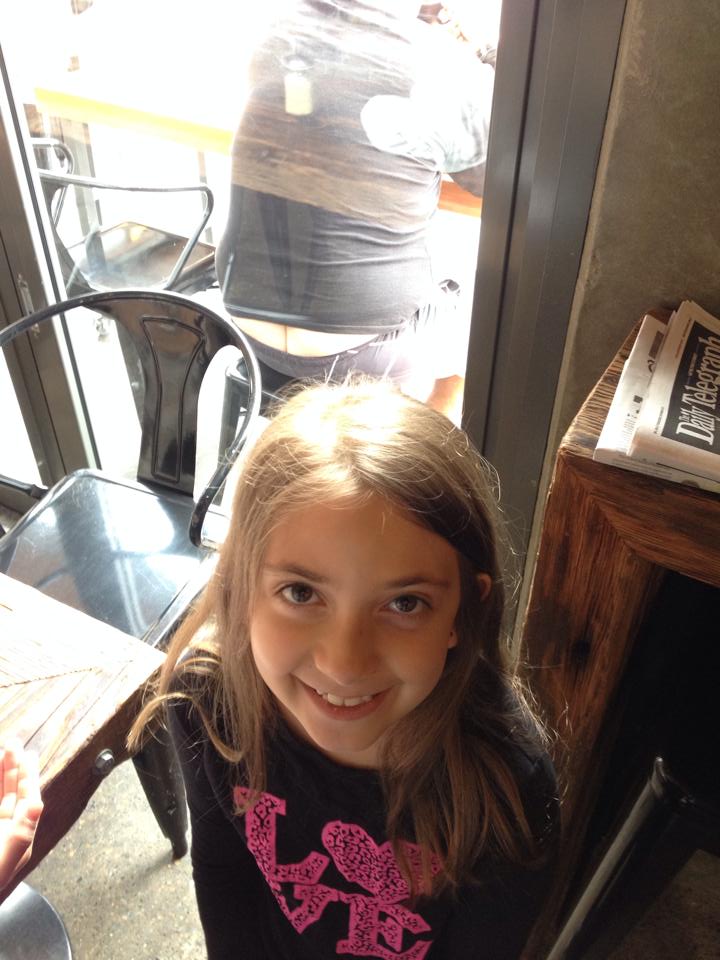 Awwww. Don't ever grow up, or turn around within the next few minutes. (via)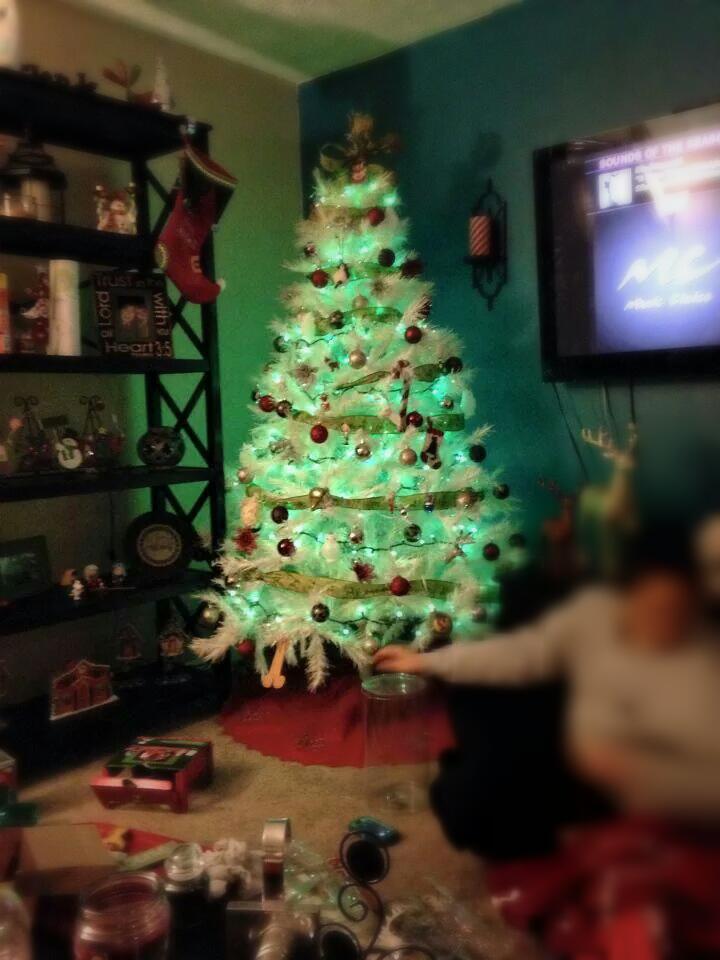 Seems like there's enough balls on the tree, but only one Yule log. (via)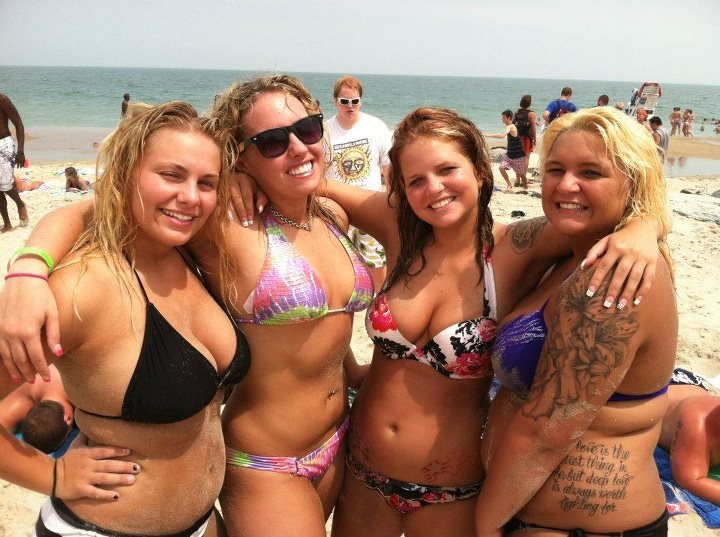 Summertime, and the living is...creepily in the background of girls' pictures. (via)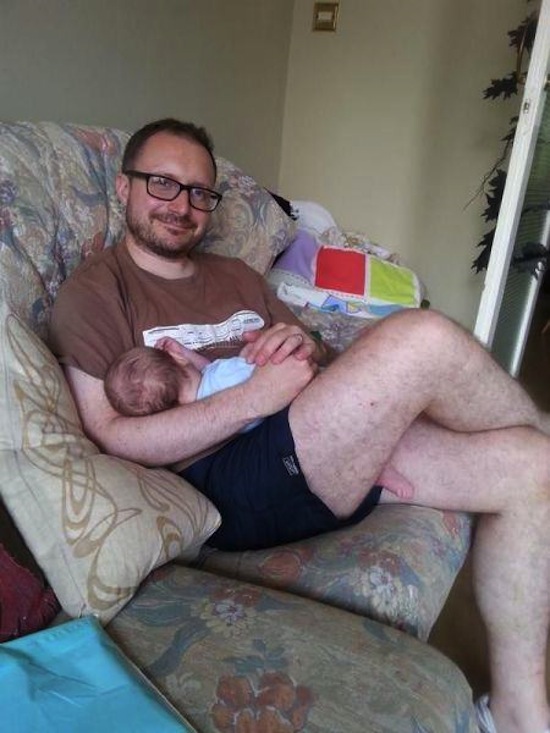 Most baby pictures are used to embarrass the kid later, but this little baby's foot photobomb will haunt its dad for life. (via)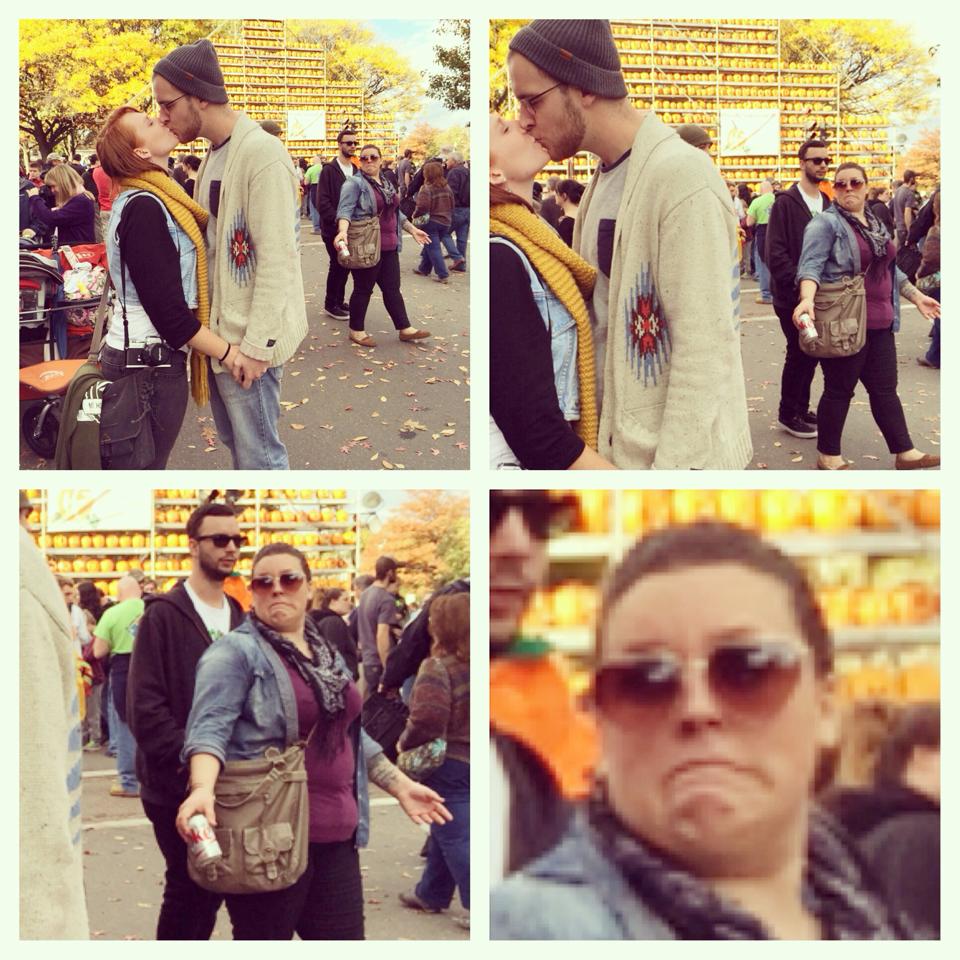 Taken moments before the Keene, NH Pumpkinfest riot, which presumably started because OF THAT SCANDALOUS KISS! (via)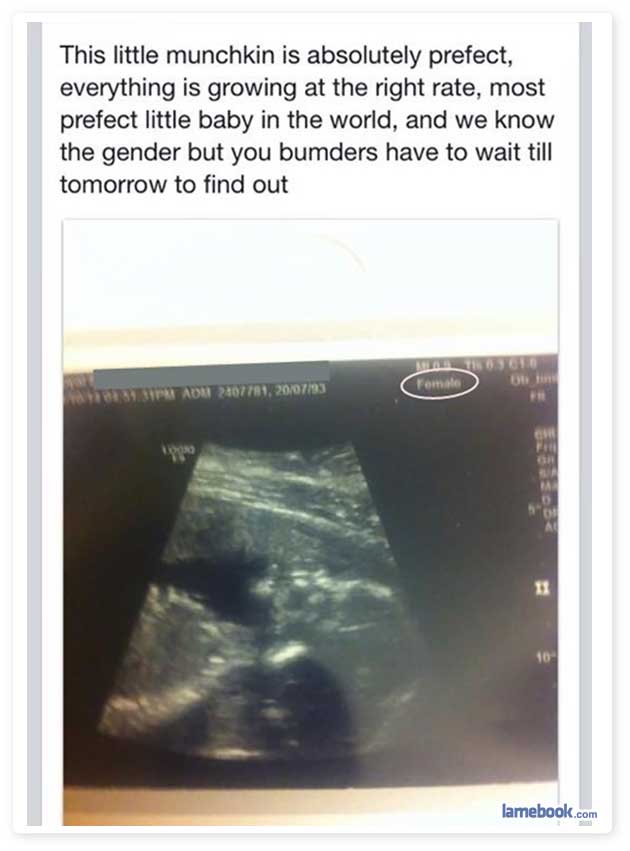 Fortunately, the genetics of intelligence are pretty complex, so don't give up on her yet. (via)
.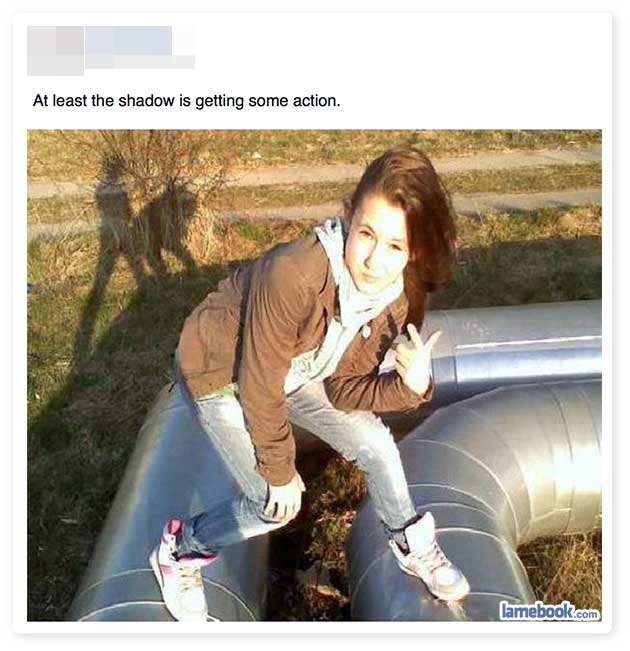 If the Internet has taught me anything, it's that our shadows are always bangin'. (via)
.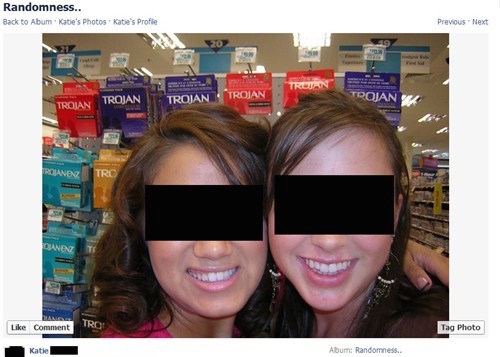 The album title of "Randomness" makes me wonder about what happens later. (via)
.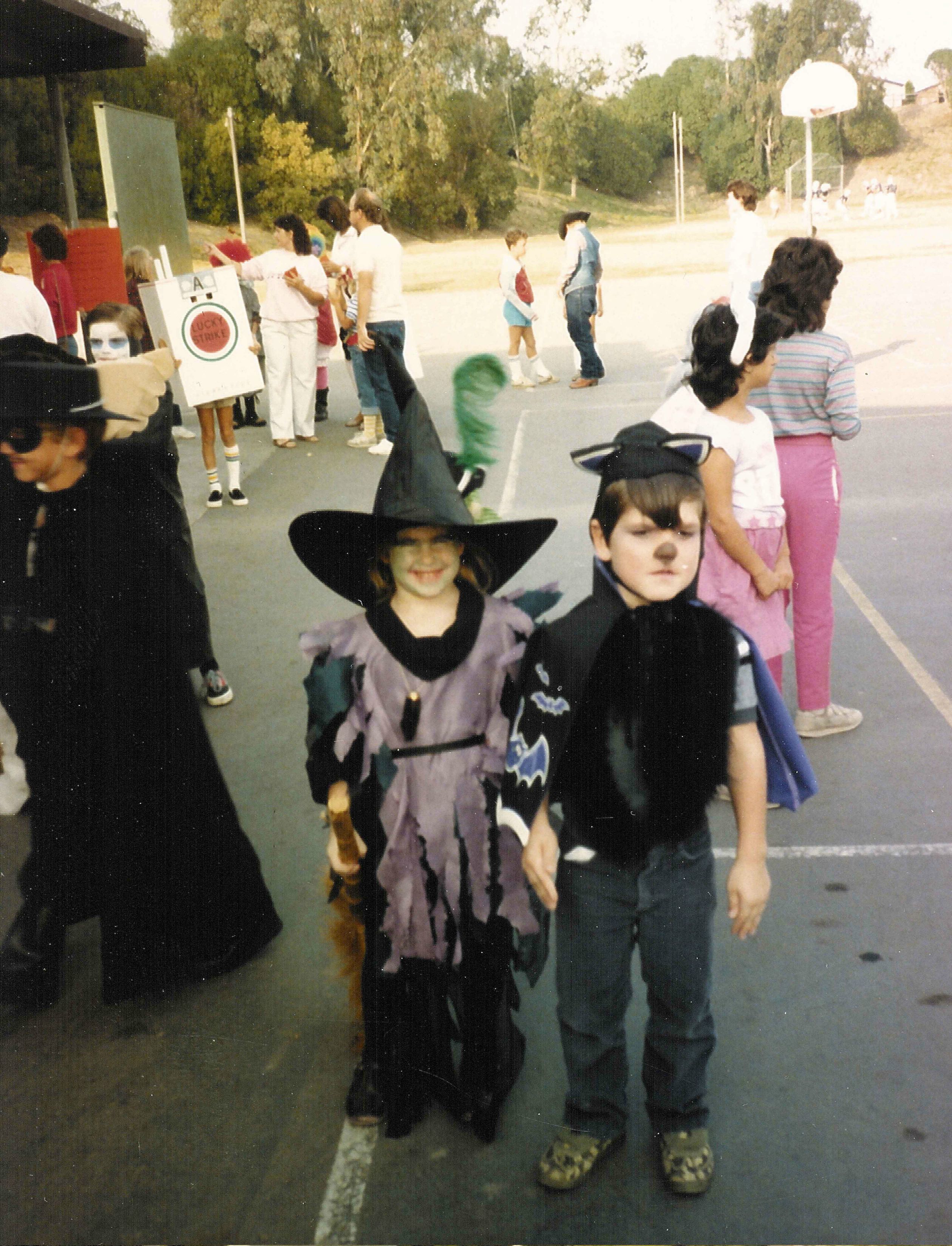 Well, to be fair, it's more like someone should have done a background check on that kid's parents. (via)
.

Uh, why would you want one? (via)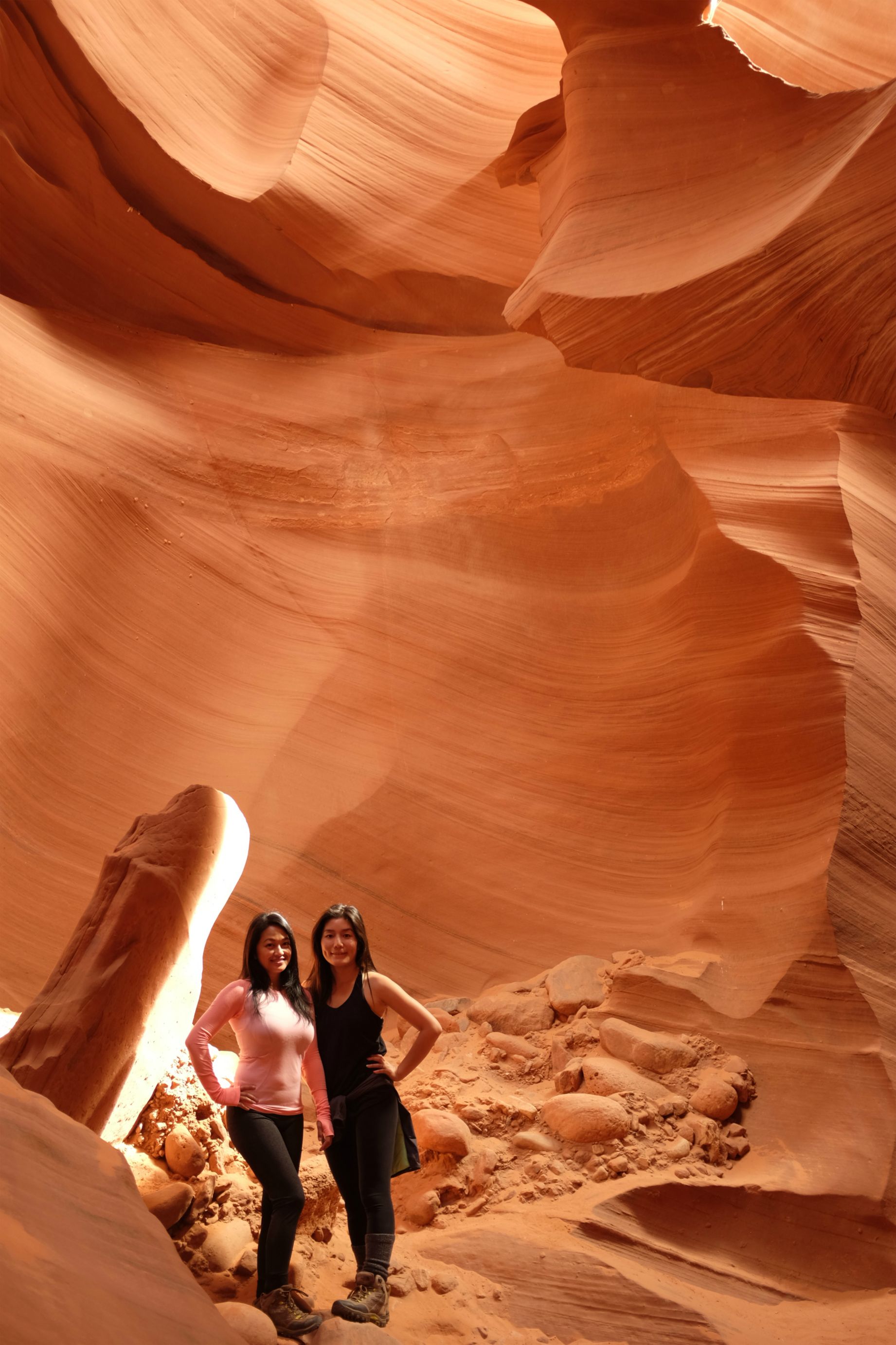 Apparently, their tour guide insisted this was the best photo op in the cave.
What a dick. (via)
.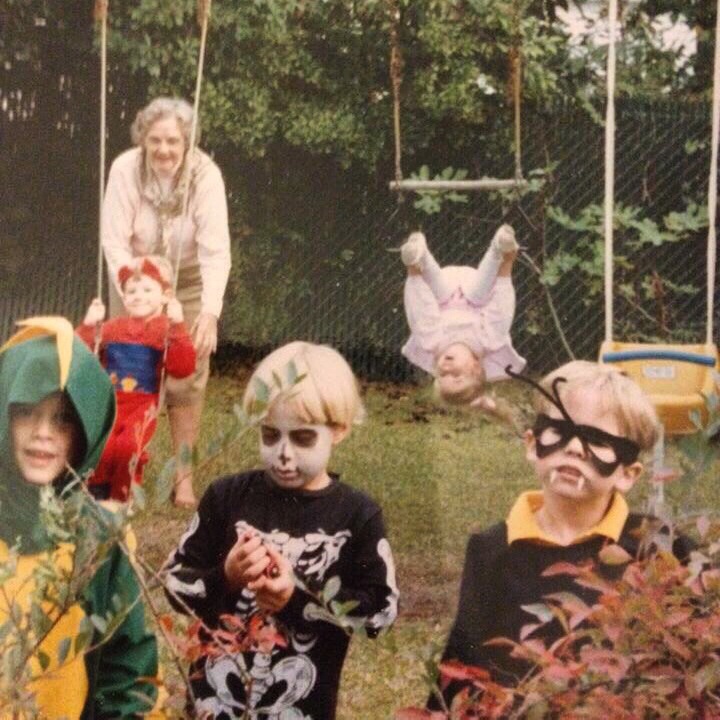 Don't worry. She doesn't remember it. (via)
.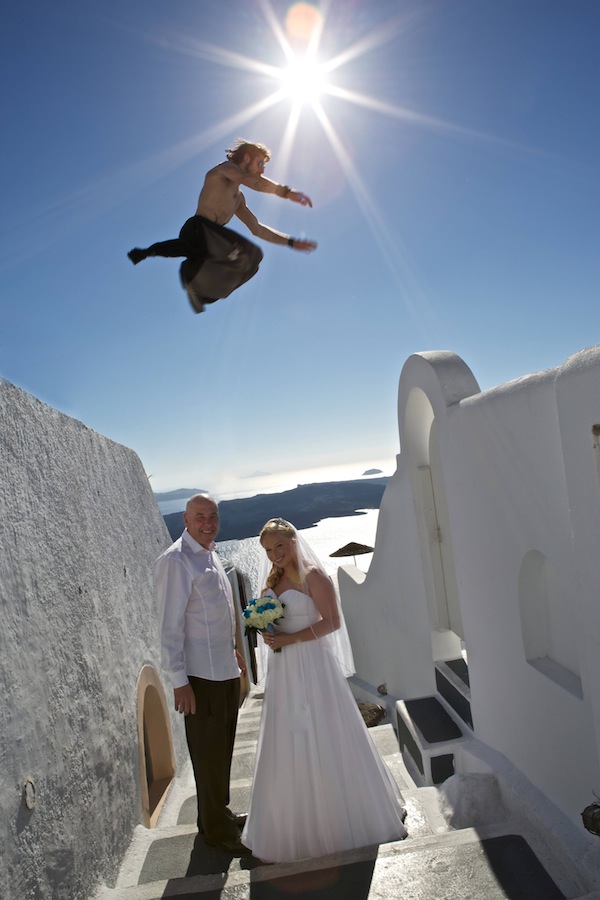 Alright, fine. This background is pretty awesome. They actually tried to take another one and the same thing happened again. (via)
.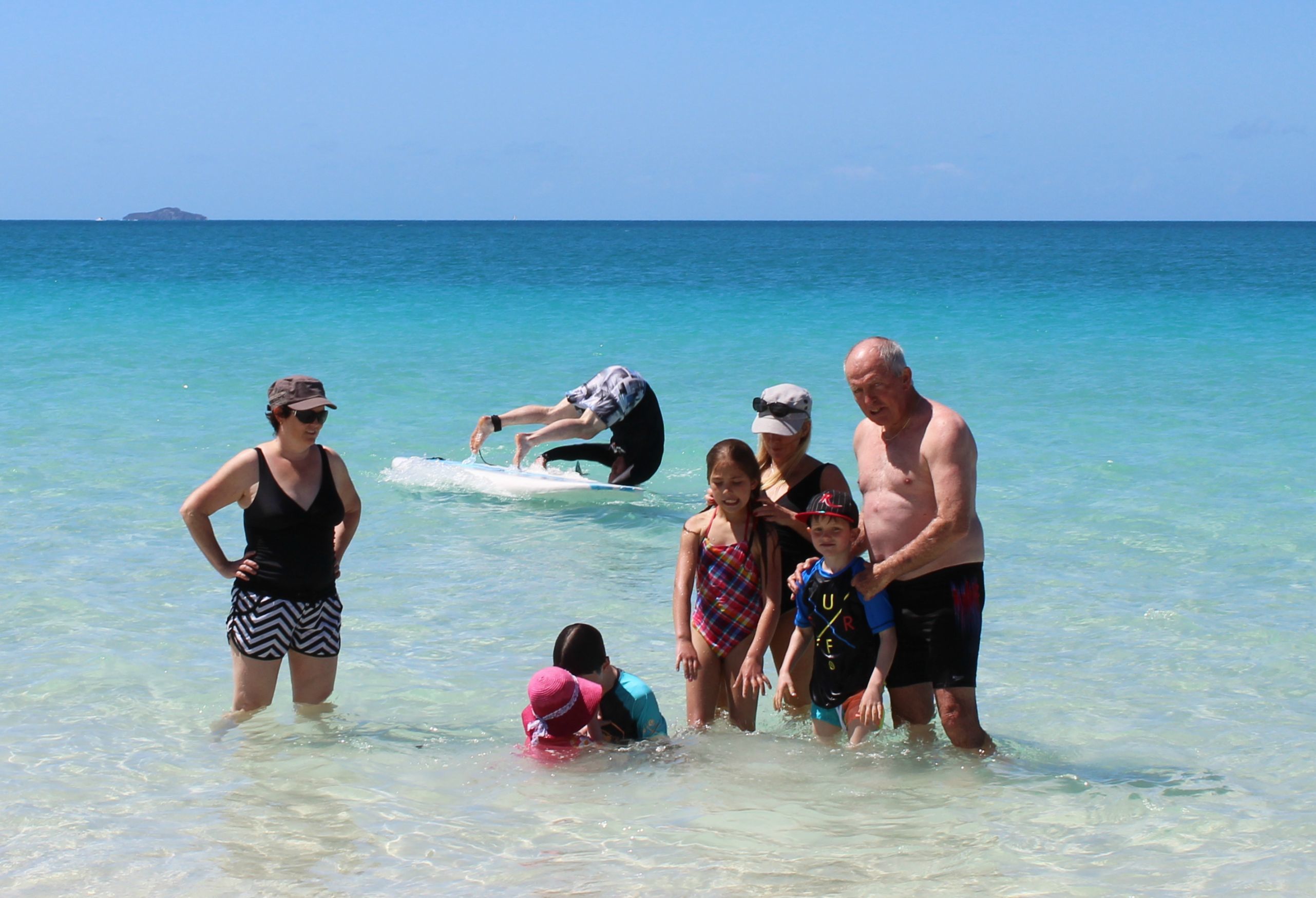 Actually, if you look closely, literally everyone is taking a bad picture here. (via)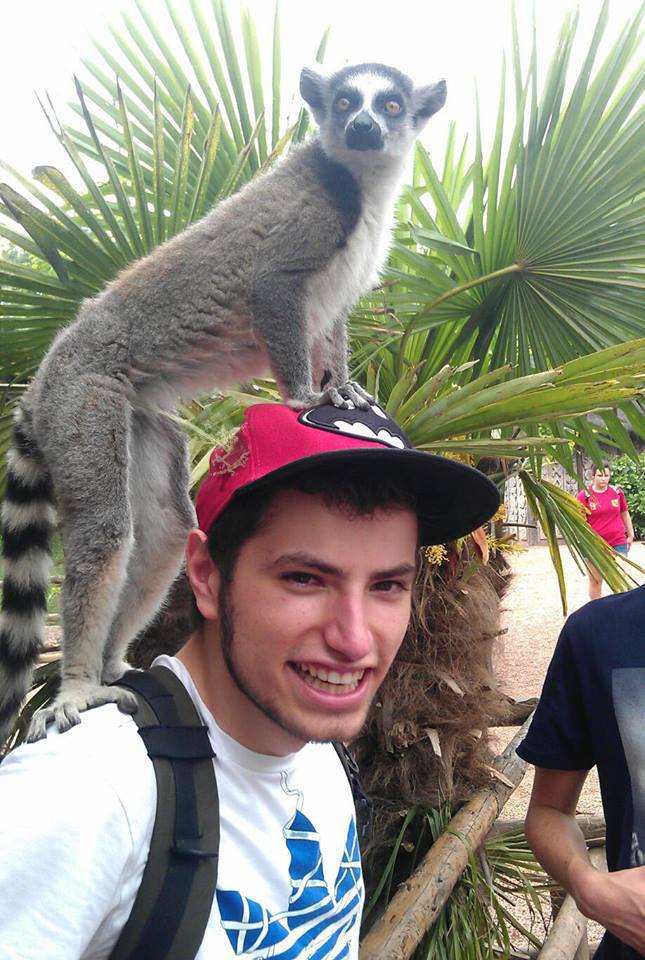 Peemur. Yep. I went there. Peemur. (via)
 

An oldie (and on TV), but a classic. Situational awareness, CNN. Try it sometime. (via)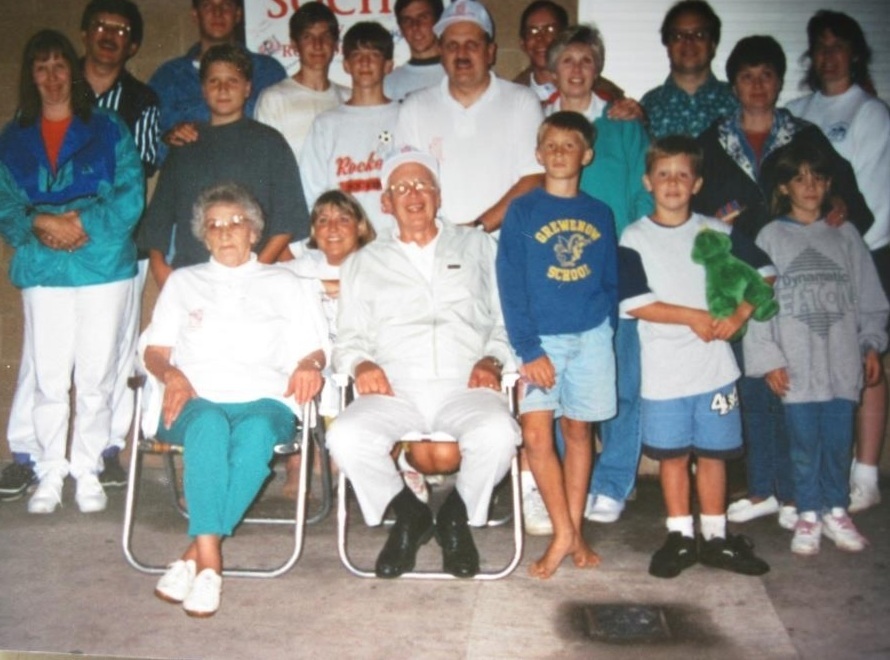 Hint: Aunt Sally is crouching behind grandpa.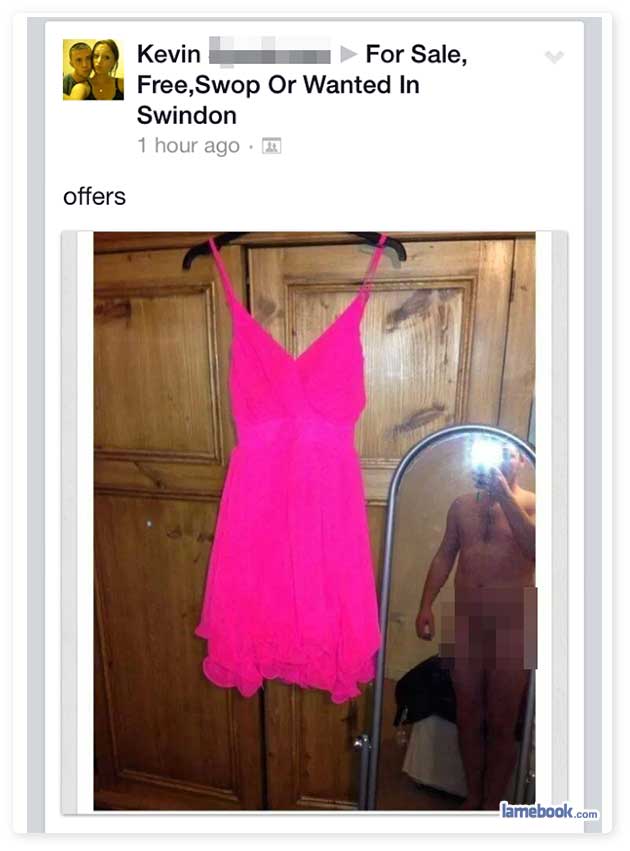 I'll go first: I offer myself as sacrifice to this dress!