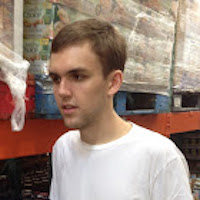 Filed by Bijan Samareh

|

Jul 10, 2015 @ 4:37pm
For all the hygienic bros out there.

That guy is dressed way too nicely for a game of beer pong. (via Slip Cup)

U know when ur tryna pong but the ball gets grody and goes in ur brewski? Not anymore, brah! Five brothers from Connecticut have invented a new device that prevents dirty ping pong balls from getting in your beer. It's called the Slip Cup. Basically, it's a small cup that goes on top of a regular cup.

Beer pong will never be the same. (via Slip Cup)
The Slip Cup also features flaps on the inside to ensure that shots don't bounce in and then bounce out. Because they add extra weight to the cup, they can help prevent spilling. They are also numbered, which the inventors claim allows you to play "15 new drinking games."