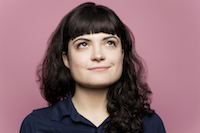 Filed by Jaime Lutz

|

Jun 14, 2016 @ 4:42pm
Are you a narcissist? Good news! Twitter now lets you retweet yourself!
Is this necessary? Probably not. Is this almost certainly going to be annoying? Well, that seems to be the consensus of Twitter's most influential users, but when has Twitter ever listened to them? Here are the 21 best reactions to the newest Twitter feature that no one really asked for:
1.
I'm gonna retweet all my tweets from 2009 when I was in college and got kidney stones in India and didnt know how twitter worked

— Kath Barbadoro (@kathbarbadoro) June 14, 2016