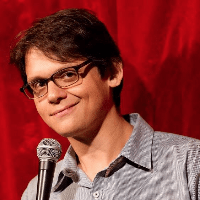 Filed by Matt Nedostup

|

Jan 03, 2017 @ 11:33am
Twitter user Blake Messick pulled a pretty simple, seemingly obvious prank on his neighbor when he noticed that their new printer was on an unsecured network. But apparently, this neighbor isn't so tech-savvy, and fell for it HARD.
If you're doubting that anybody could be fooled by this, Messick has the proof.
And he was happy to take advantage.
Needless to say, Messick's tweet went viral. Everyone wanted in on the action.
But some people are convinced it's a hoax. After all, who could be that gullible?
https://twitter.com/vacuumcollision/status/815729705097773056
But at least one commenter knows better.
@blakemessick I knew a dev ops guy who changed a Laserjet LCD display to read RADIATION LEAK. A salesperson saw it and ran out of building

— Ayrton Sennacherib (@martin_kingsley) January 1, 2017
When it comes to technology, people will believe anything. That's how Skynet is gonna get us.