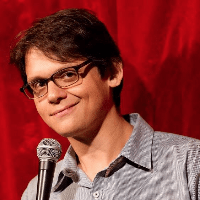 Filed by Matt Nedostup

|

Aug 06, 2015 @ 9:27am
A man upgraded his computer to Windows 10, and then it totally sold him out to his wife.

A wife discovering her husband's porn, but he's kind of into it (dramatization).
(stock photo)
File this one under "every dude's worst nightmare." A man who goes by FalloutBOS on Reddit reports that he upgraded his PC to Windows 10 and went to sleep. Then, he woke up to his wife asking why the computer was showing a rotating gallery of porn images.
It turns out that the new version of Windows automatically generates a screensaver out of all the photos in the My Pictures folder. What's worse, it's surprisingly hard to turn off. As FalloutBOS wrote:
I have no idea how to shut that feature off and that computer is staying shut down until I do.