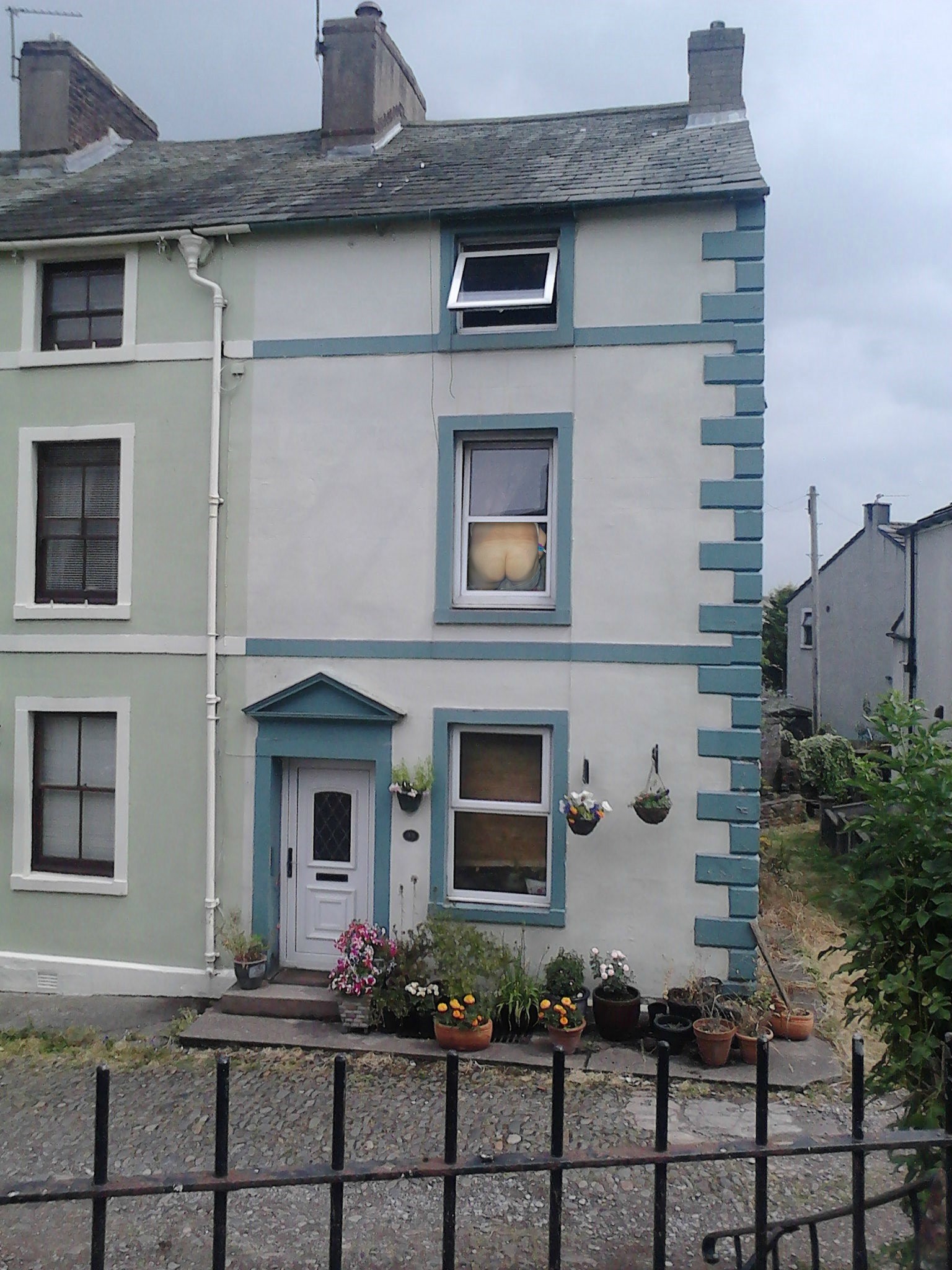 This was the first email he sent. I guess he took house-sitting a bit literally.
Redditor grimmalkin recently went on vacation and asked a friend to house sit for him while he was gone. Not content to just chill out in this cute little townhouse, grimmalkin's buddy kept e-mailing him photo updates with increasingly bizarre changes added to the house. I don't know where this is (Britain? Ireland?), but it's a place where you can learn excellent Photoshop skills, that's for sure. The photo at top was the first that he sent, and even though the empty top half of that window (you know which window) implies it's Photoshopped, it still scared grimmalkin: "I really hope this one is shopped, he is a big guy so the proportions are correct."
Check out the rest of this prankster home-sitters photos below. Hover over "mouse over for image description" to read the caption. That may seem obvious, but it took me a few minutes.

I would've been really let down that the paint job was fake.
(by Johnny McNulty)