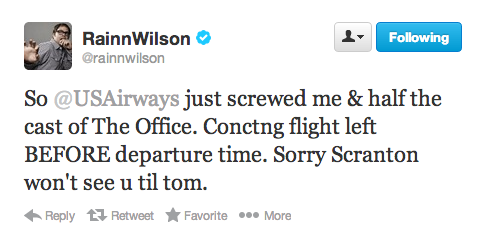 Wait, they don't all live in Scranton? TV is lies?
When it comes to screwing over travelers, airlines don't give anyone special treatment, not even the stars of a beloved long-running sitcom celebrating their final stretch of episodes. According to his tweets yesterday, when Rainn Wilson and "half the cast of The Office" were headed out to Scranton, PA for The Office Wrap Party, they missed their US Airways connection because it decided to leave the gate early, even though there were seven empty seats on the plane that could have been occupied by real live TV stars! 
His subsequent tweets about the mishap were very funny in capturing the anger we all feel the minute we step in an airport, except he has enough followers to potentially affect an airline's bottom line.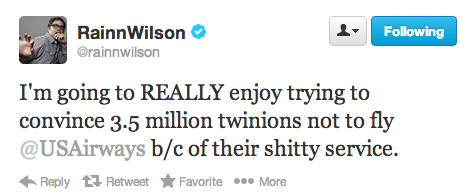 Don't make Dwight angry, US Airways.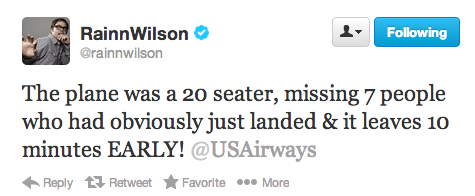 Never would have happened if the cast of M*A*S*H was trying to make it to a goodbye party in South Korea.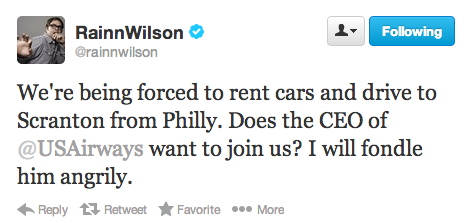 Angry fondling road trip. Those CEOs get all the perks.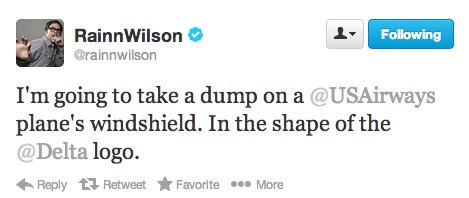 The man is a painter with his bowel movements.
The best part came when Wilson tweeted a screencap of his text convo with one of those airline social media "helpers" who are basically there to say, "Sorry, you're screwed." As angry as he was, Wilson knew he still had ratings to think about.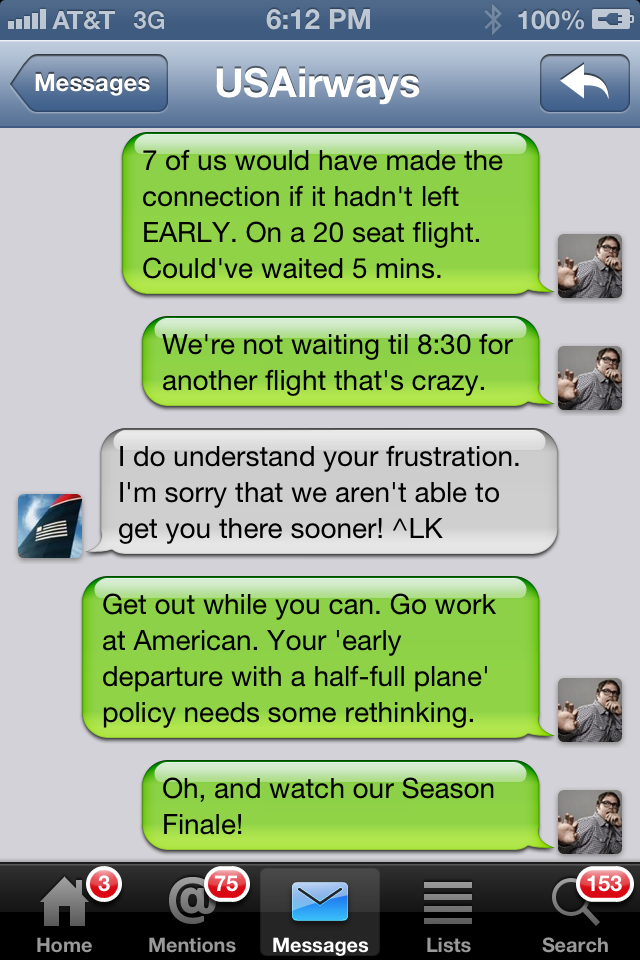 Never pass up the chance to grab another pair of eyeballs.