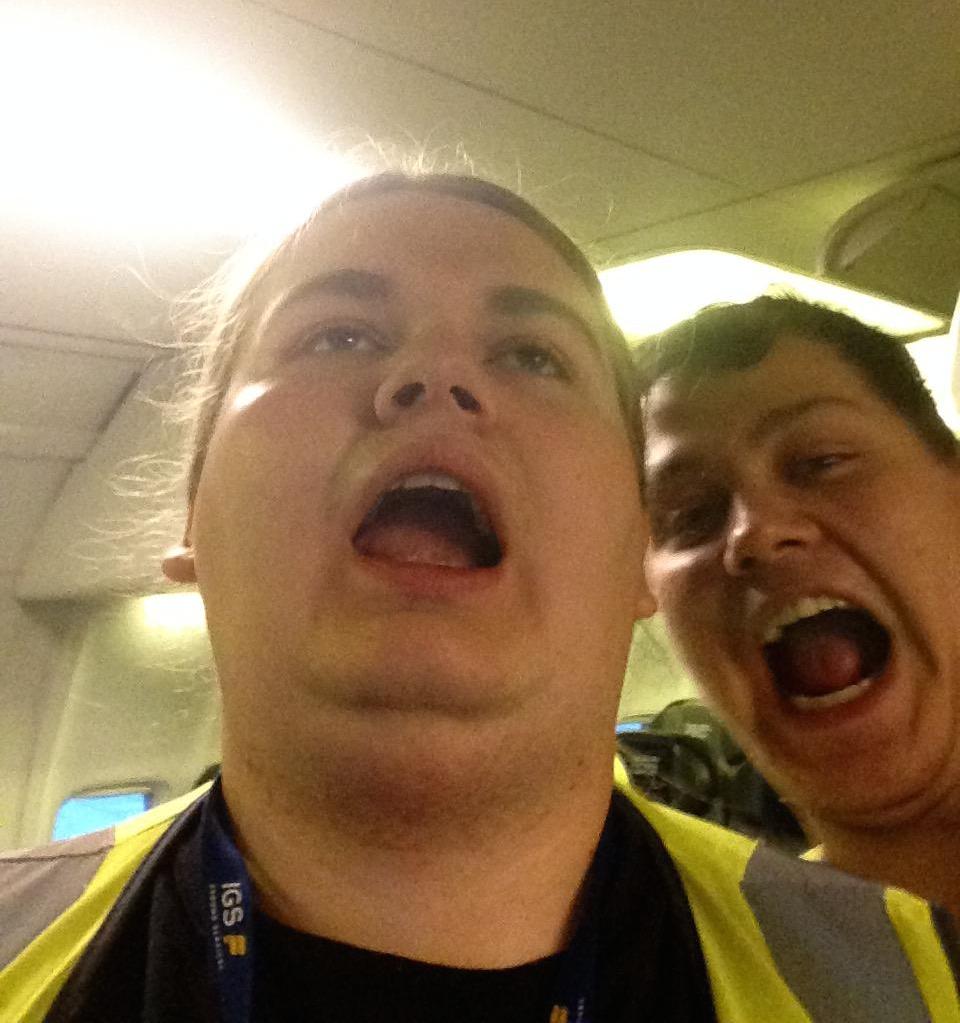 "Let me show you the selfie of my people."
Iceland seems like a nice place, or at least a place where you can forget your iPad on an plane at Reykjavík's Keflavík Airport, drive around the country for 10 days, and then come back to the airport to find your iPad loaded up with adorable pictures from the IcelandAir crew members who have been diligently protecting your easily resold consumer technology item in anticipation of your return. So, yeah, it seems like a nice place.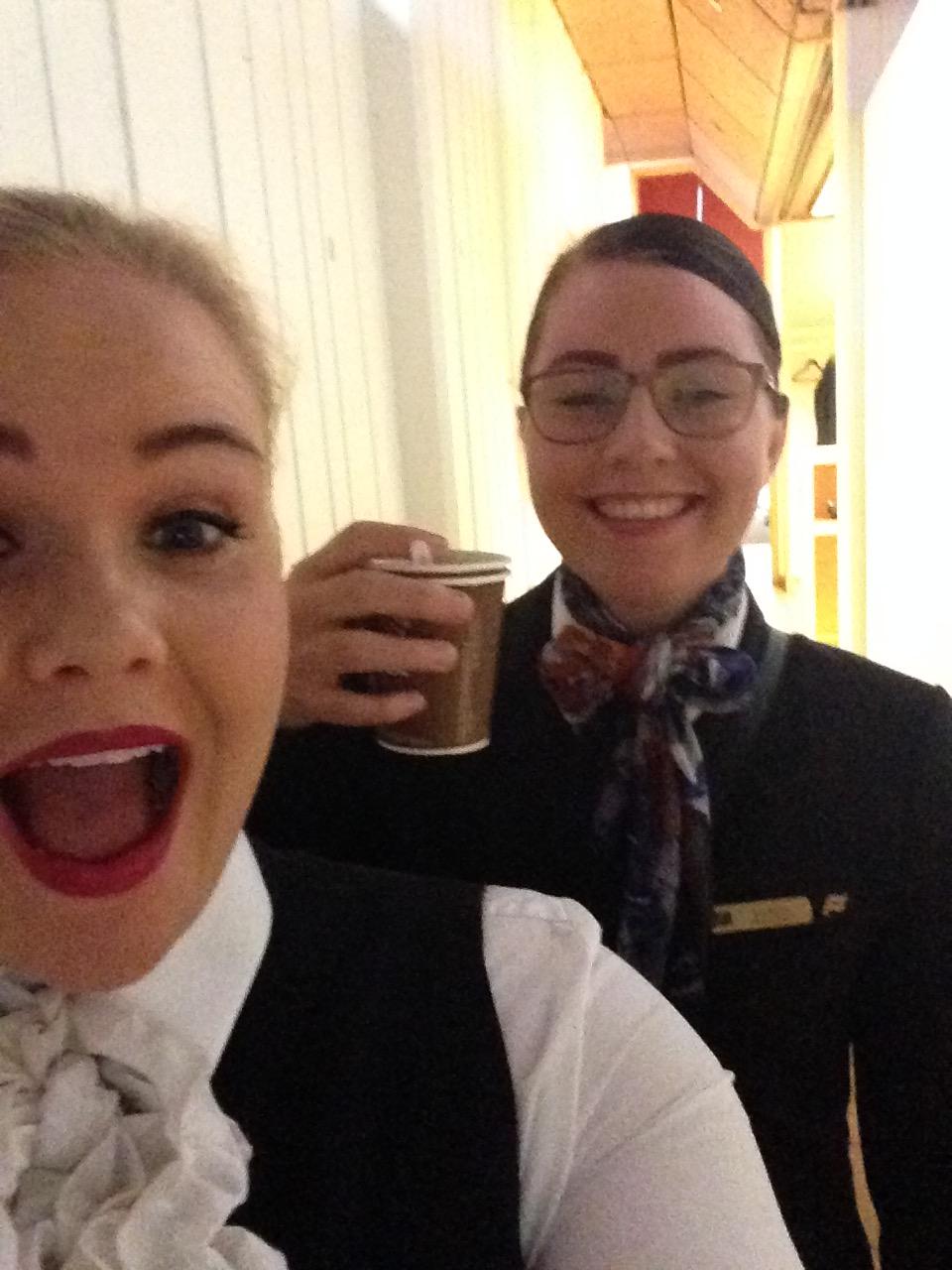 "We may be having our morning coffee, but it's never too early to be friendly in Iceland!" 
Redditor EarlySpaceCowboy did exactly that recently when he flew overnight to the tiny Scandinavian island nation and watched way too much The Walking Dead on his flight over (hopefully he didn't also leave a new iPhone in his pocket). The groggy Cowboy must have left it in his seat, where it was found by the cleaning crew (the dudes in first picture), who then passed it to the two women from the gate/reception staff (commenters were adamant that those are not flight attendant uniforms), who then passed it to airport police (who didn't take a picture). Since apparently the airport police in Iceland do more than just threaten to take people behind a one-way mirror, they hung on to it until EarlySpaceCowboy got back to the airport. But not because they were going to arrest him for terrorism, just because it was nice. Look, I can't explain it either, they have weird customs over there.
(by Johnny McNulty)