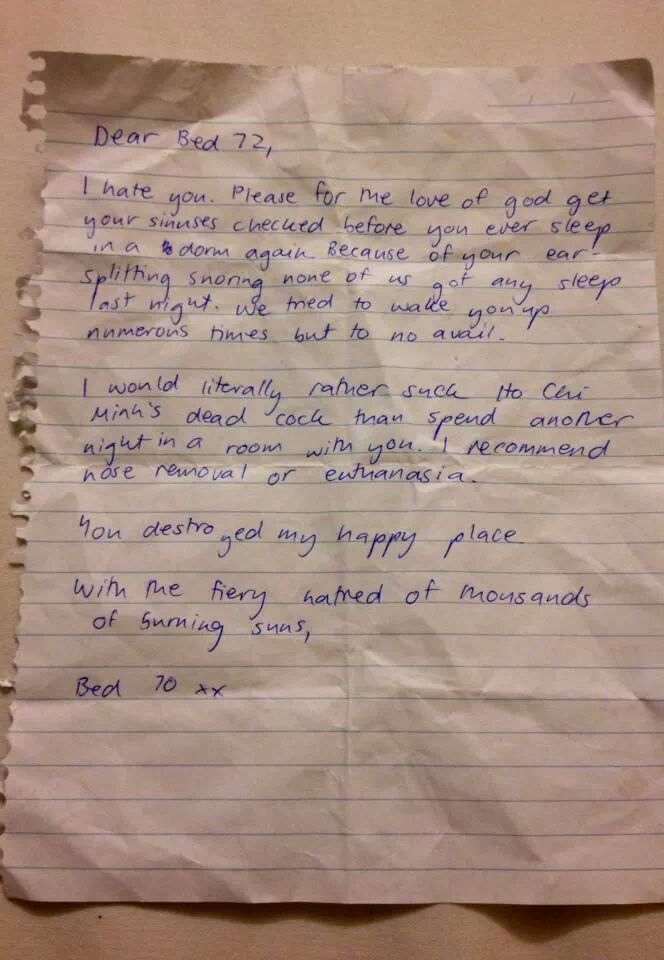 Bed 71 doesn't want to get involved. (Via)
This is how international incidents happen. Redditor jordancer shared this note today under the title, "Friend woke up to this day brightener after traveling abroad and spending a week in a youth hostel." In the comments, jordancer revealed that the reference to Ho Chi Minh's penis isn't so random given the context, since the snorer in question was traveling in Vietnam. All anyone can think about over there is the state of Ho Chi Minh's member after so many years of decay.
We have to side with Bed 70 on this one. Here at Happy Place, we simply cannot condone wanton, sinus-based "happy place" destruction, regardless if the assault is committed while unconscious or with malice. Time for an apnea mask, young lady.
(by Bob Powers)