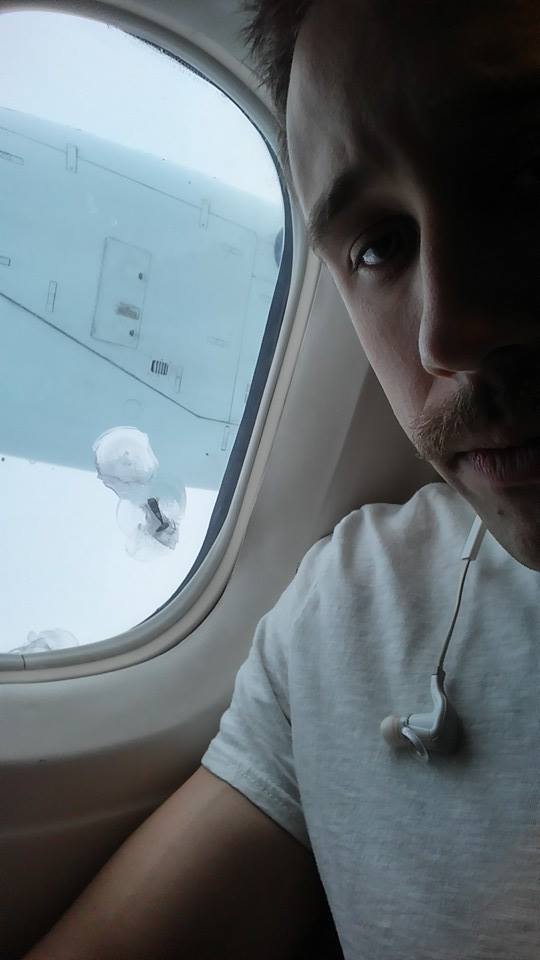 It still beats sitting in a middle seat.
We're all about to travel this week, so it seems like a really good time to freak everyone out about flying. Redditor Skips_LegDay went online today to post this picture with a terrifying title/explanation:
"So about halfway through my flight I heard a loud POP, looked out my window at a bolt that flew off the prop and broke through the outer pane."
That's right, a bolt flew off of the propeller engine right at where his head would have been had the window's double panes not stopped it. I wonder if he saw any World War II-era Looney Tunes gremlins scurrying around the wing.