Cupid's arrows hit dumb people, too, y'know.


You're just hanging out with the wrong crowd. By which I mean the normal crowd. (via)
Soon your Facebook feed will be nothing but photos of crappy boxes of chocolates and overpriced floral bouquets and you'll be forced to watch porn just to scour the romance from your eyes. If you need to escape from "Lovebook," let this list of delightfully bitter, incompetent, and lonely Valentine's Day posts be your sanctuary.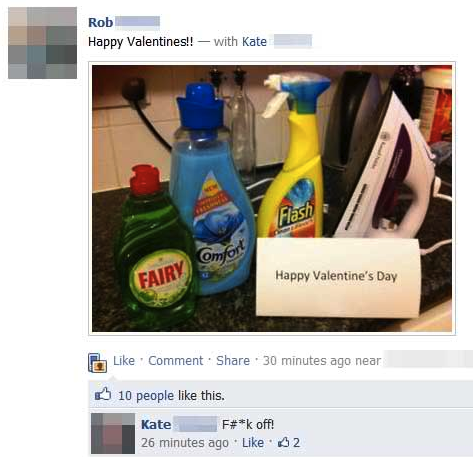 At least he didn't call her his pride and joy.

.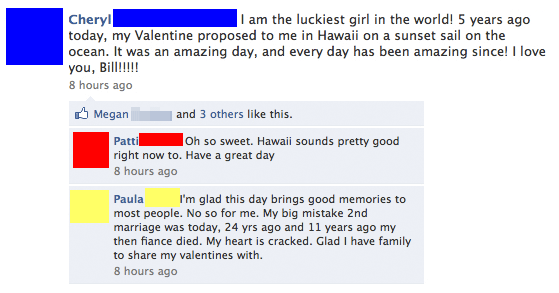 Sorry to hear that Paula! p.s. - stay away from my husband & I today, thanks!

.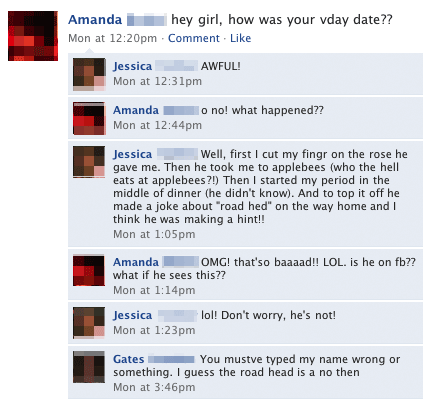 The amount of red in Amanda's picture weirds me out after her details. (via)

.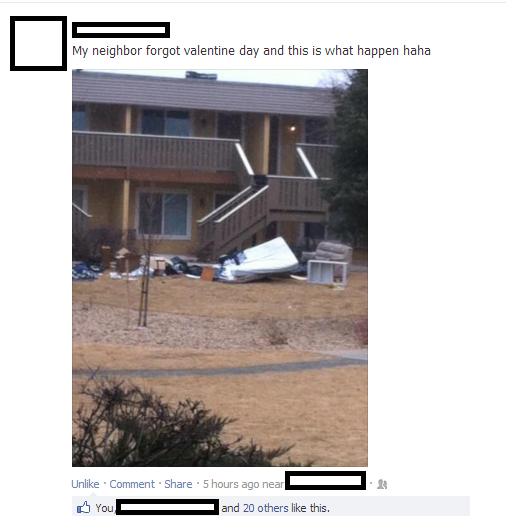 Haha! A love died today! (Via)

.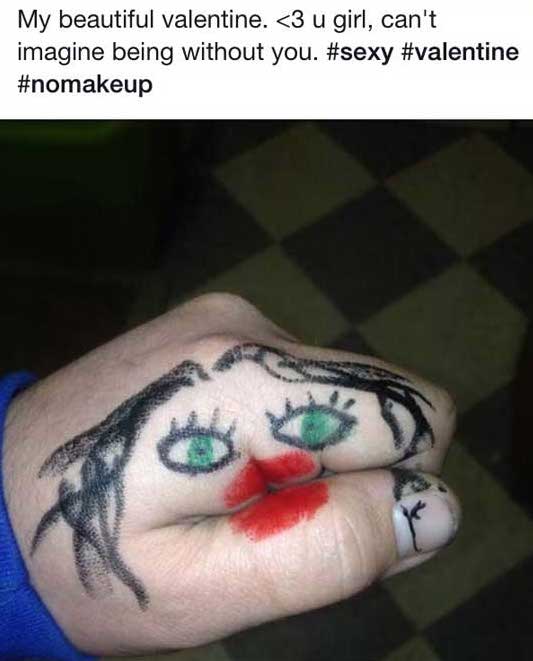 We only approve of one "my hand is my girlfriend" pic every year. This was 2014. (via)

.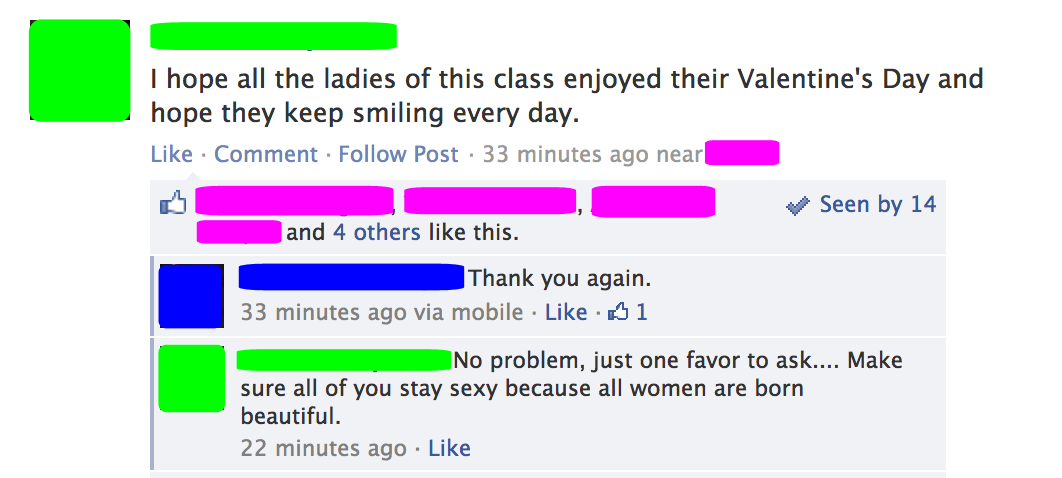 That got weird at the end, pal. (Via)

.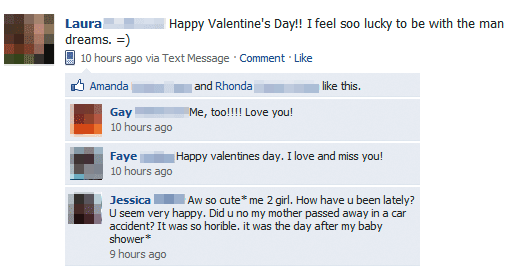 Jessica, I'd like you to meet my friend Paula. I think you two have a lot to talk about.

.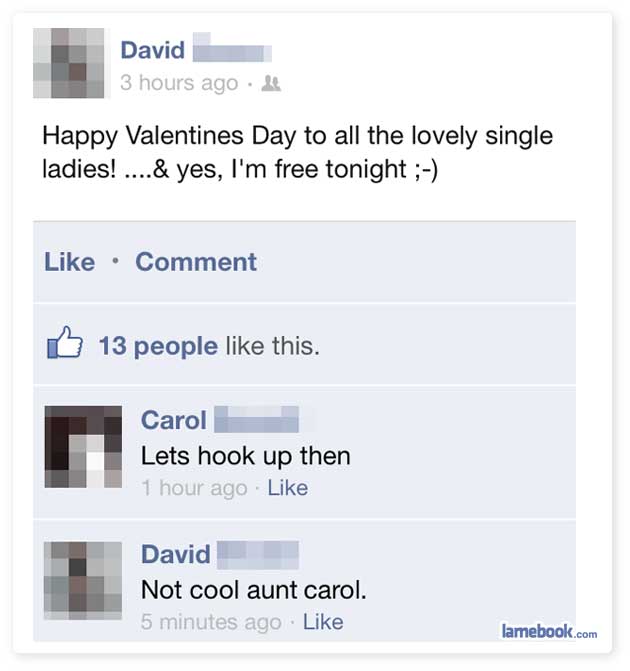 Ah, old people who still think "hook up" means hang out. You're always hilarious. (via)

.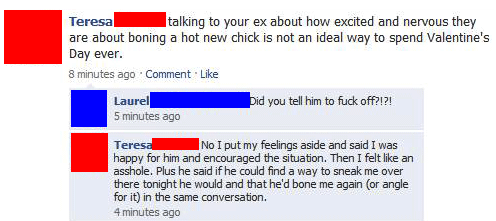 So, you're saying there's a chance.

.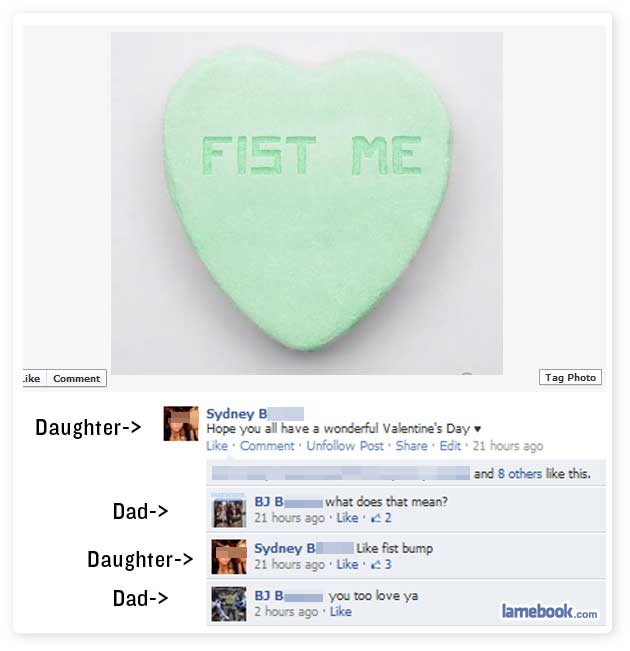 This explains why the dad never had a problem being named "BJ."

.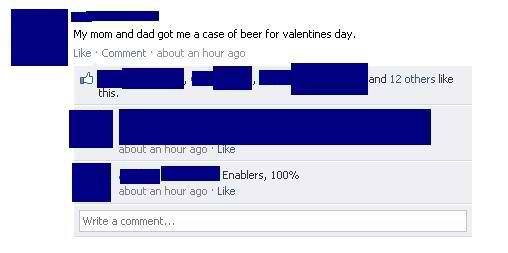 Teaching your kid an important lesson: without love, Valentine's Day is about pity.

.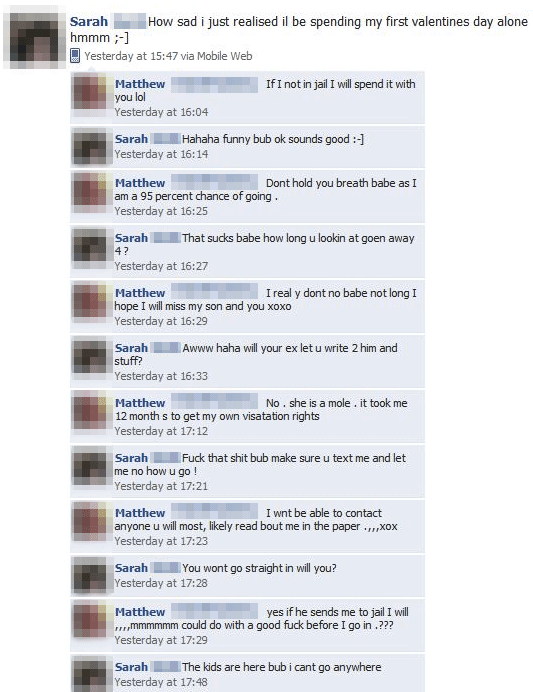 "I won't be able to contact anyone except through Facebook like right now."

.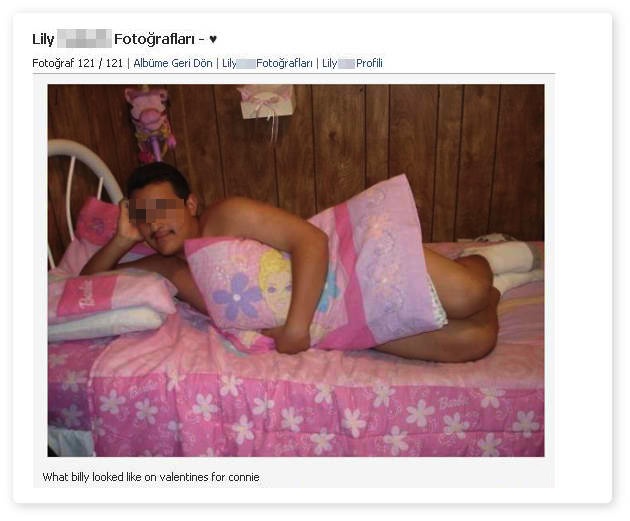 This is one of those days Barbie doesn't really mind having no genitals.

.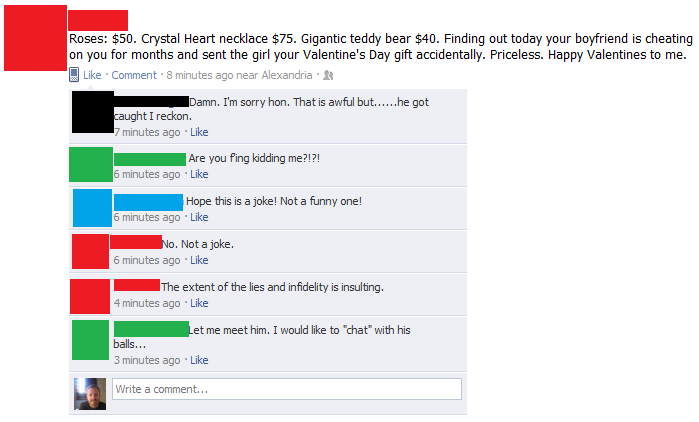 The other woman, however, had a really great day.

.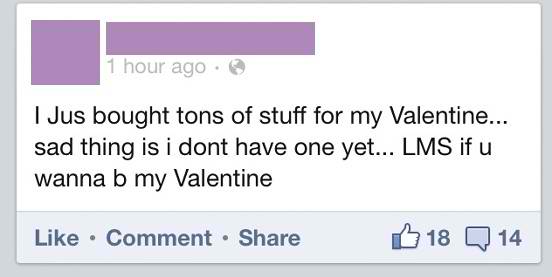 It took 30 seconds for us to decode Like My Status and 1 second to get sad.

.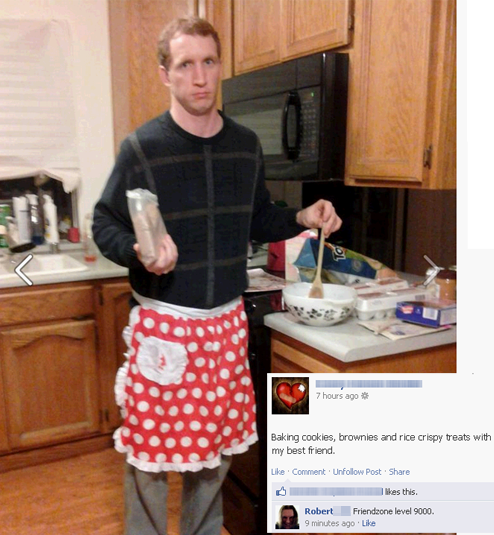 He's reached max level, so he's just adding better friend armor, like that apron.

.


February 13: like Shark Week for love, but all in one day.

.


YOU WOULDN'T UNDERSTAND, MARK! HE BLOOMED MY ONION LIKE YOU COULDN'T!

.

The two fingers... are for using the remote to start the movie, right?

.


Foresight and alcoholism: not mutually exclusive.

.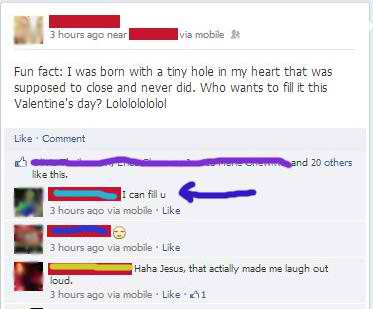 I want to whisper sweet murmurs in your heart.

.


And posts like this are the reason why.

.


Someone's trying to stir as many pots as possible.

.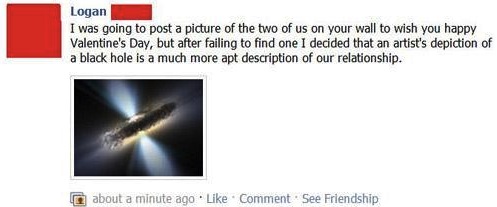 Worse, Hawking now says even black holes don't exist. Talk about null and void.

.


Or watch the women's faces as they think, "Oh God, I was just using him for sex."

.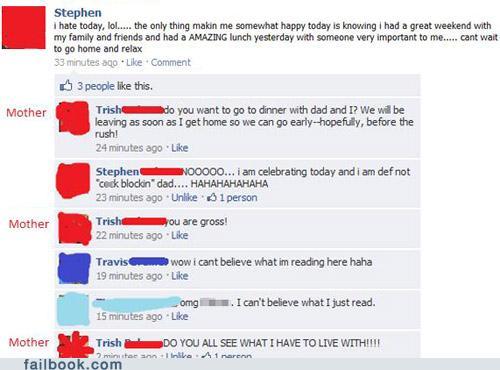 Stephen and his parents are close. Too close.

.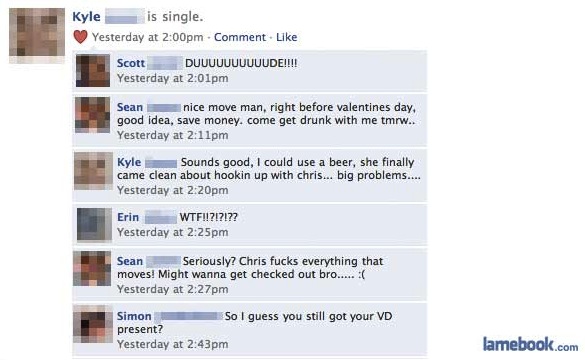 This could have been chatted about over those beers...offline.

.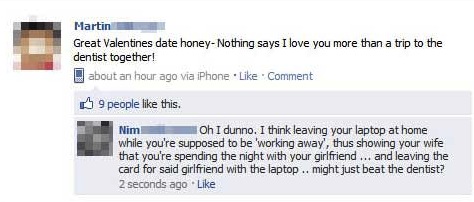 Get to the point. How many fillings?

.


This hand thing is probably the most over-done joke of the entire holiday.

.


Thank God.

.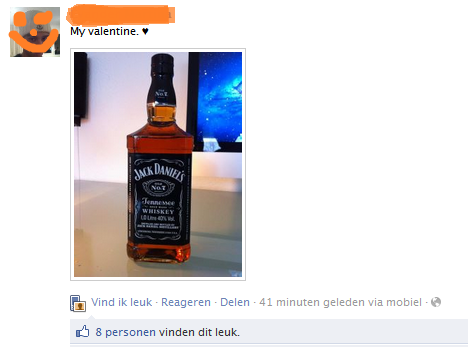 He'll never love you back.

.


Or the "My."