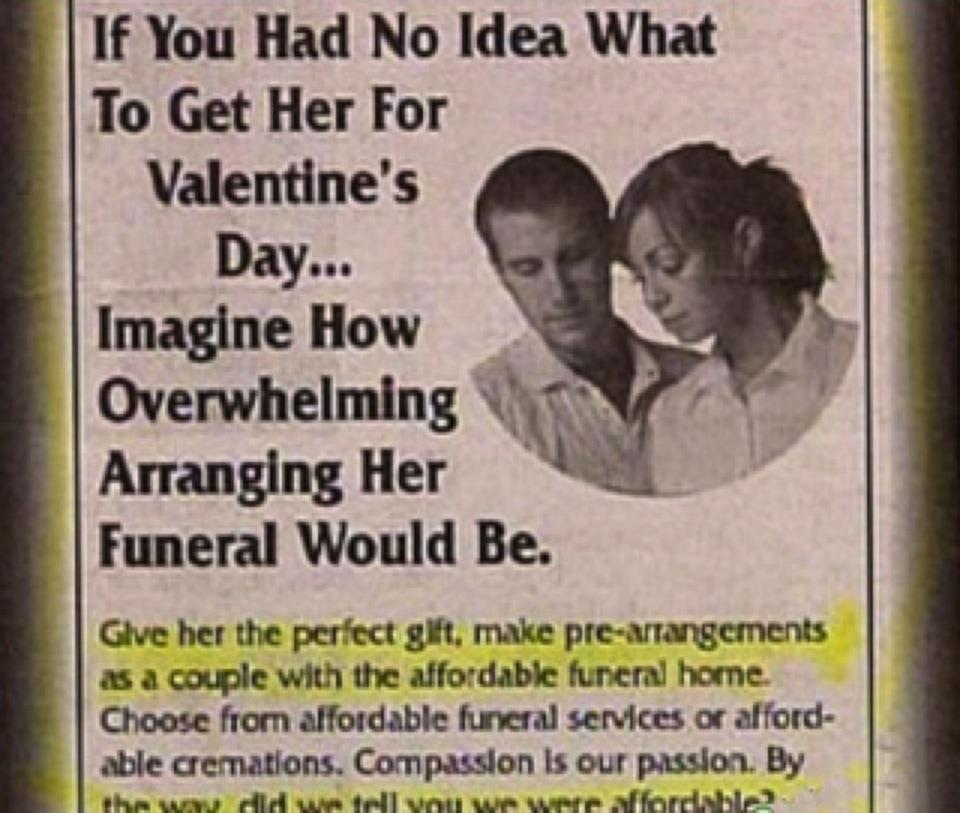 "Honey, I spent a long time thinking about what you really need..."
Planning the perfect Valentine's Day is a lot of pressure. There's an elaborate meal to plan, gifts to buy, and a whole slew of other allegedly important traditions to uphold. It's basically Christmas with a higher chance of sex and the exact same amount of inevitable disappointment. But these businesses are looking to make things easier on you by destroying you significant other's expections right out of the gate with their unbelieveably awful Valentine's Day-themed promotions. And if you take advantage of these deals, we can guarantee that next year's Valentine's Day will be even easier to plan — because you'll be completely, utterly alone.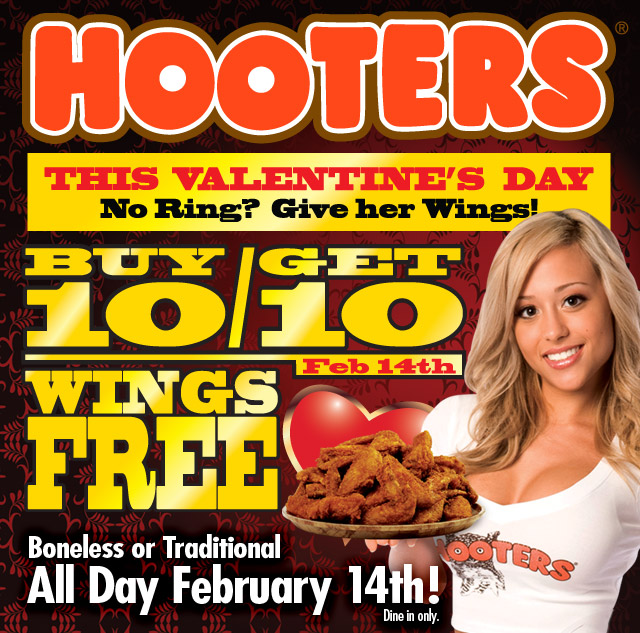 "I'm more of a breast man" - idiots. Did you just think that? Sorry.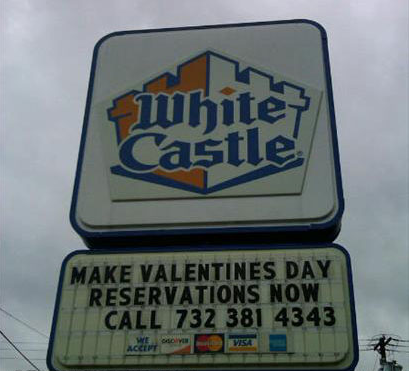 IMPORTANT CAVEAT: Single tables only.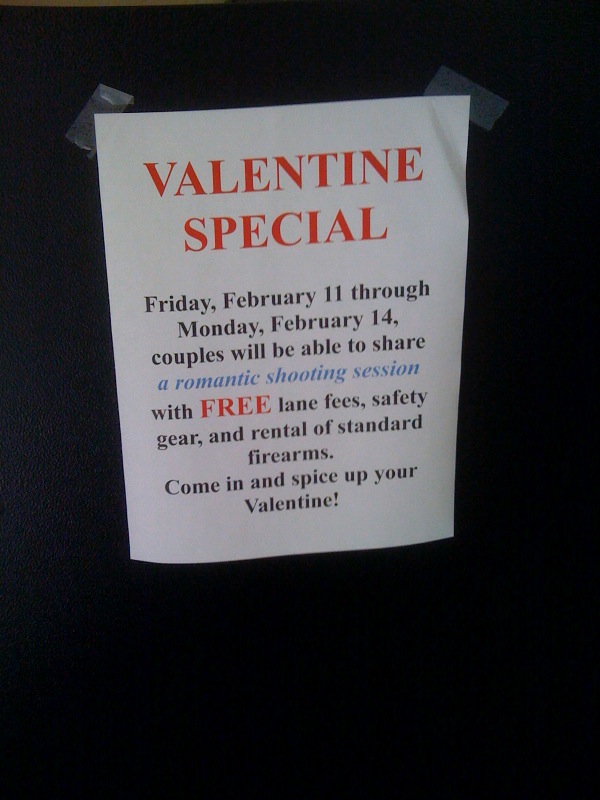 The couple that shoots together, stays together until they shoot each other.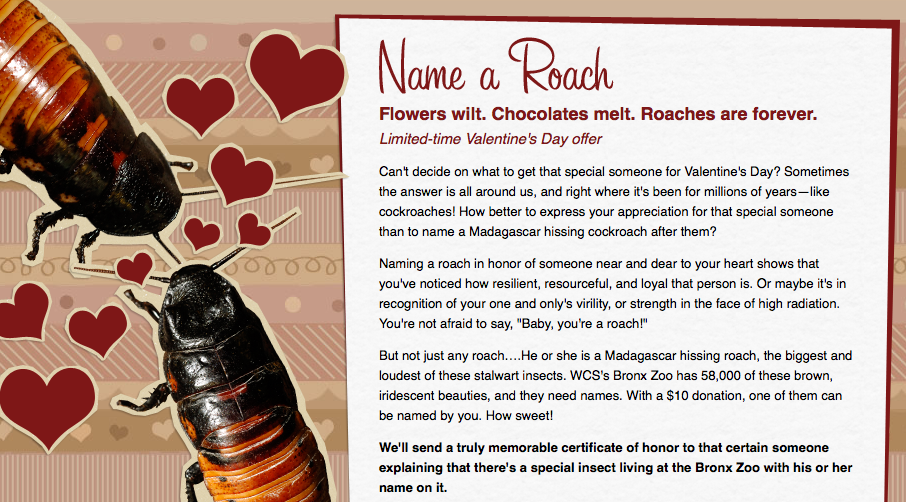 And in 100,000 years the aliens asked why all the sapient cockroaches were named Sarah.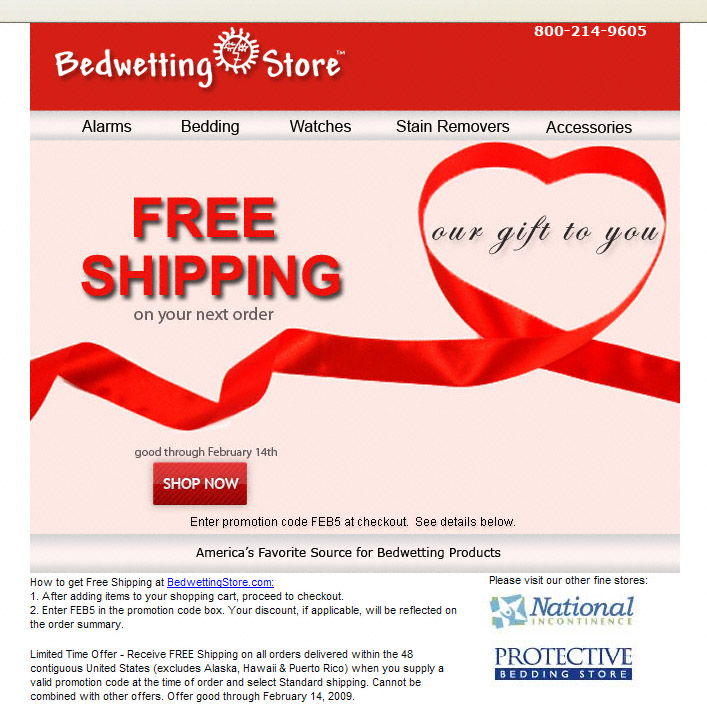 To be fair, if you've committed to a bedwetter, you don't really need gifts to prove your love.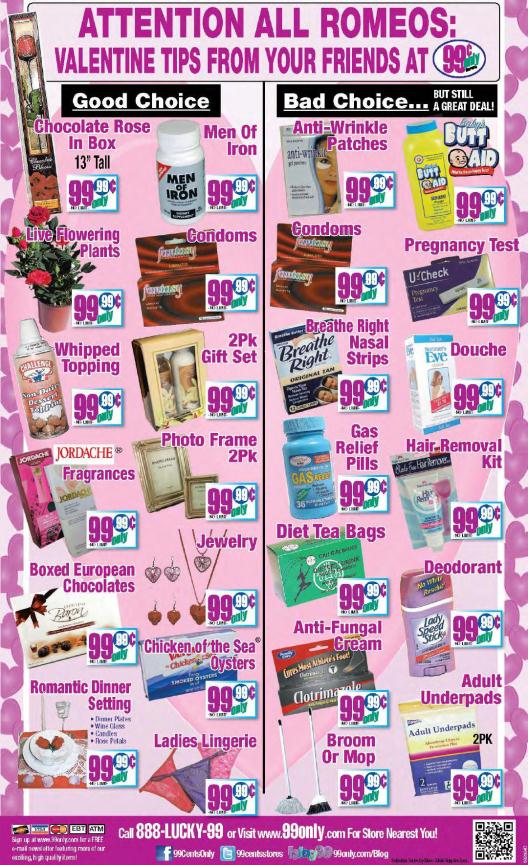 What about epilepsy? Because I'm pretty sure this ad gave it to me for free.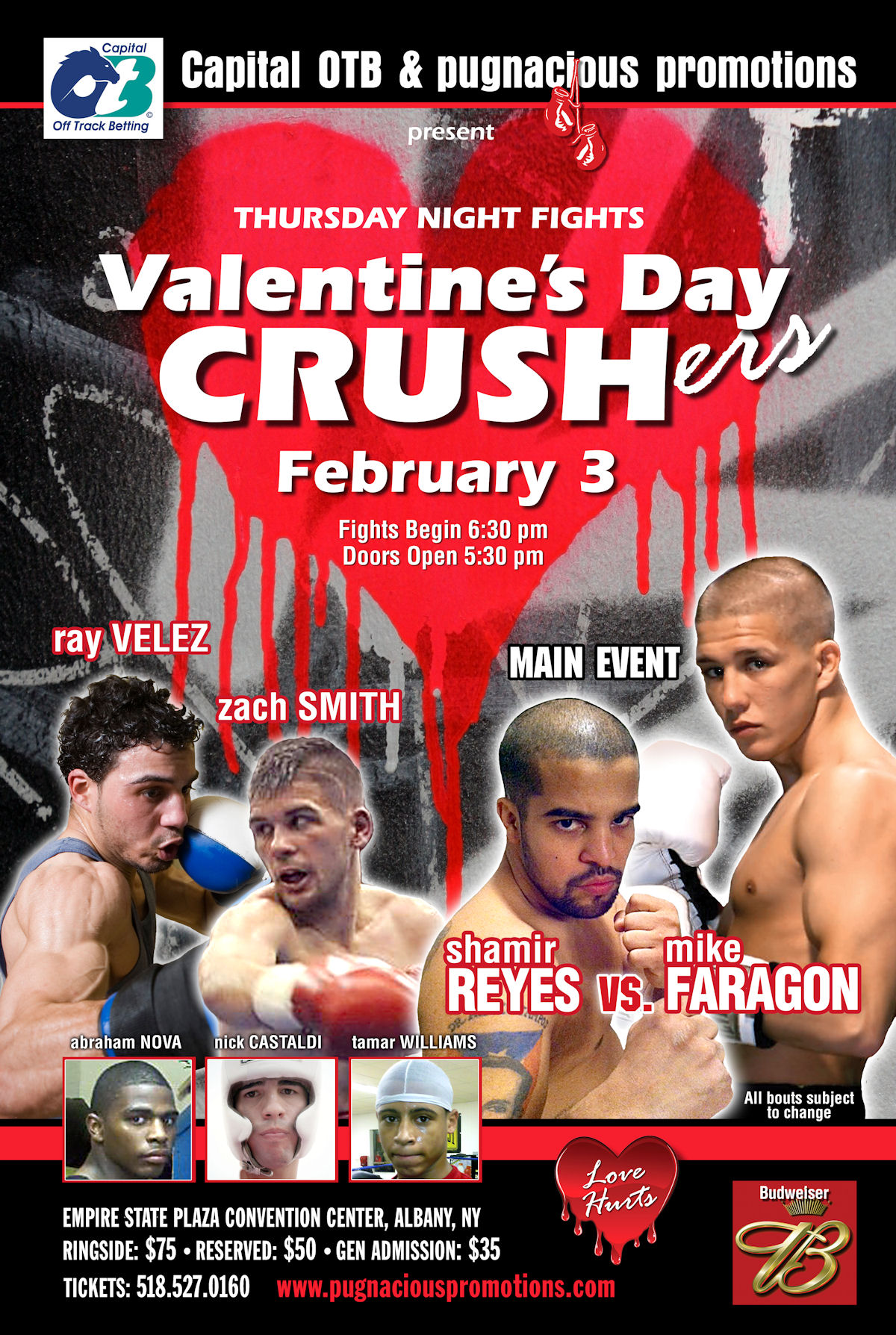 Four will enter, only one will find out who has a crush on them.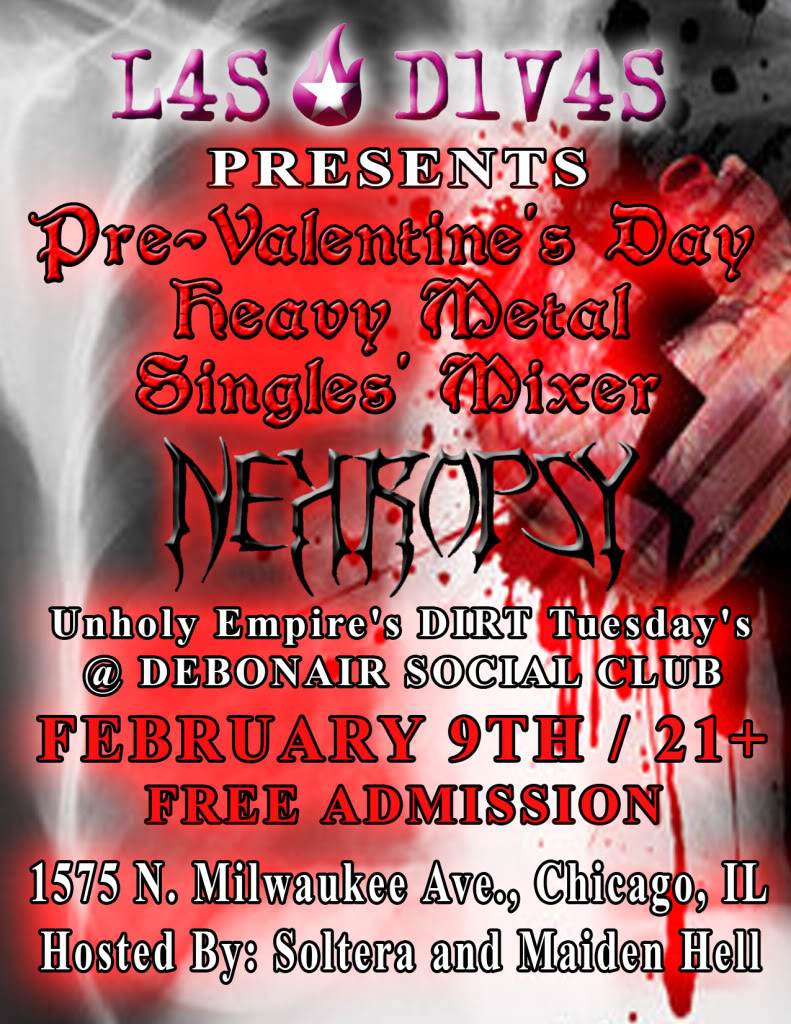 "We met at a singles mixer in Milwaukee." - The truthful lie someone's kids will hear.
 

At least this is the Valentine's Day that wasn't made up by Hallmark.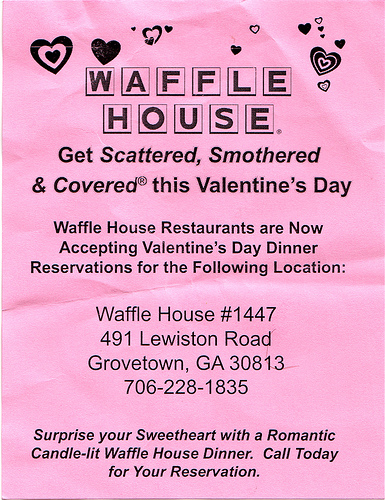 Scattered, Smothered and Covered sounds more like a serial killer's MO than a slogan.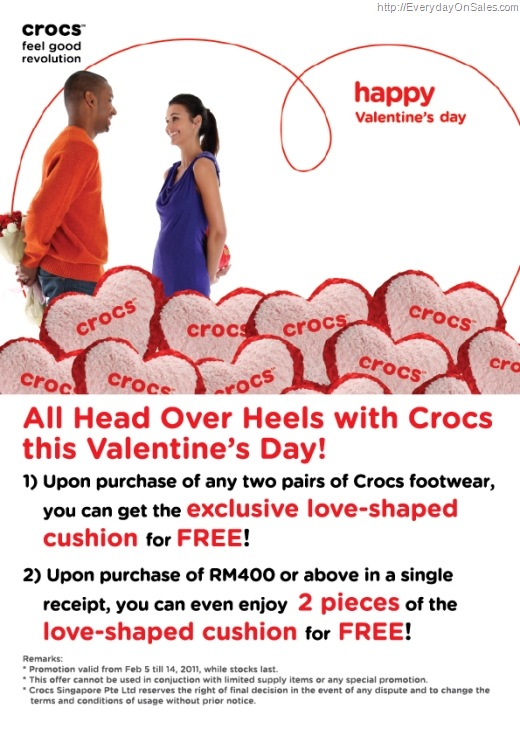 You can't argue that the couple that would like this isn't made for each other.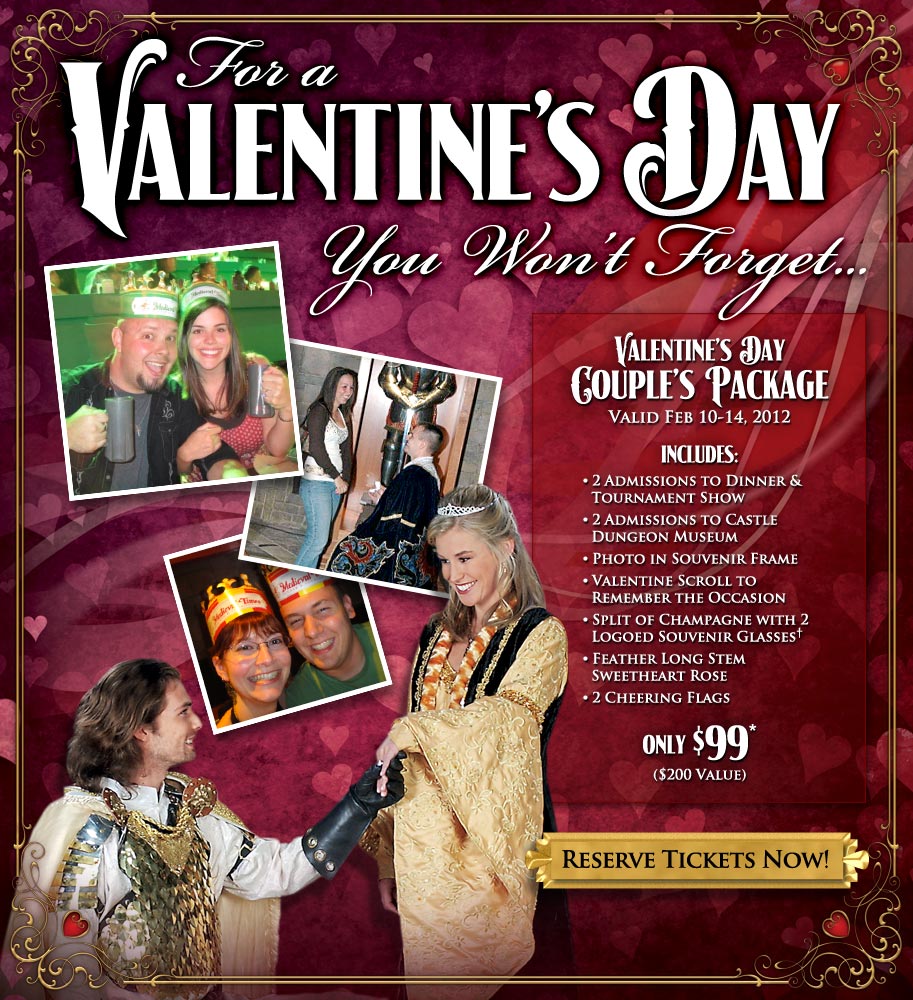 This doesn't count as romantic because it's just 99% awesome.
 

Give her a metaphor for sex that sounds uncomfortably close to Chris Brown territory.