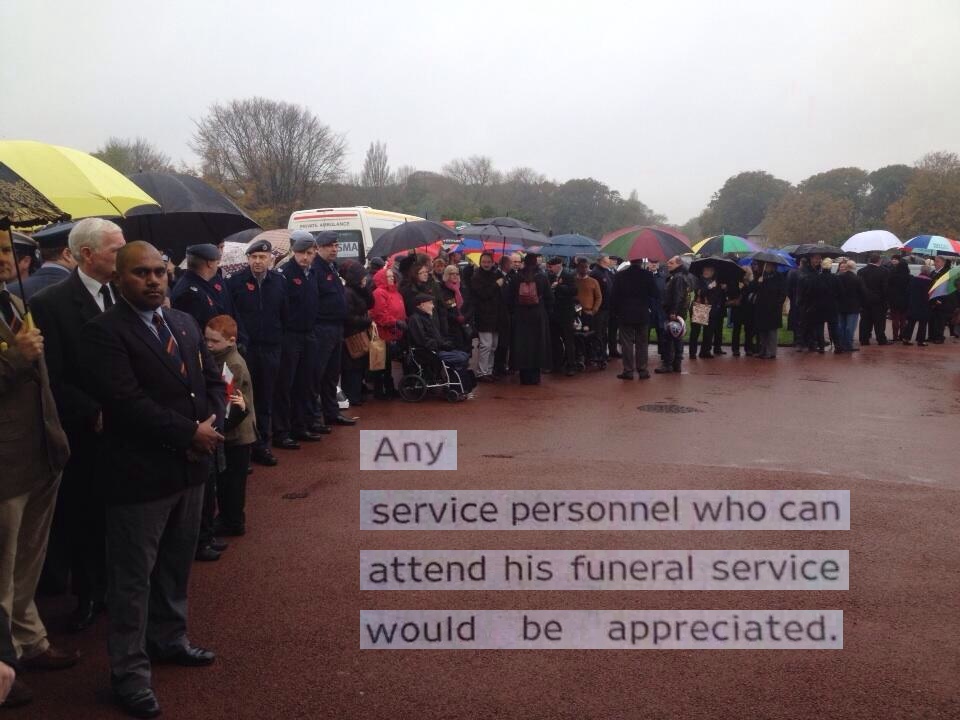 That's how you do Veteran's Day (or in the UK, Remembrance Day).
(Image via redditor blimeyguvnor)
On October 25th, Harold Jellicoe Percival died in his nursing home in Lancashire, UK, at the age of 99. Percival was a veteran of WWII, and being single, he had no family to attend his funeral service. So the funeral home included in his obituary (below), a request for any servicemen in the area to attend.