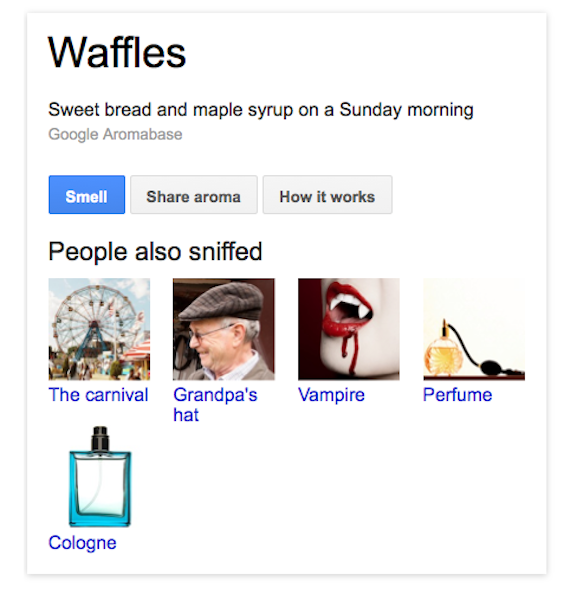 5. Anyone stupid enough to fall for an April Fool's prank. Hey, did you hear about Google Nose? It's this awesome new feature from Google where you can smell things over the internet. Wait a second...that is impossible. It must be an April Fool's Prank. Well, that took us literally less than one second to figure out. What a thrill ride. We will qualify our disdain for people who fall for any of Google's pranks by saying that Google Glass is the most fake-seeming tech product ever and it's real. Right?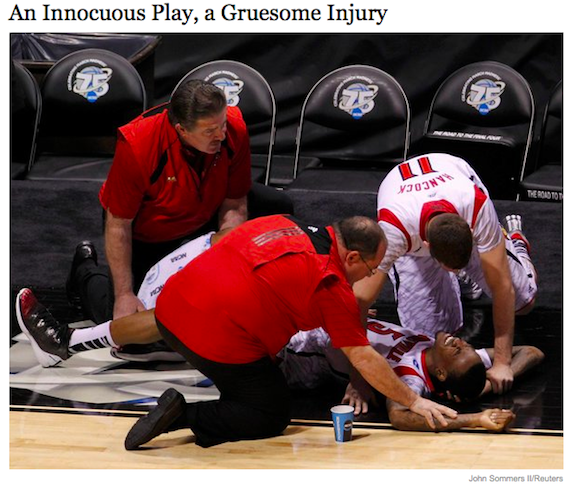 4. Kevin Ware. Ow ow ow ow ow. No offense to University of Louisville player Kevin Ware, but did you have to go and snap your tibia like that on national TV? We know it theoretically hurt you more than it hurt us. And now you're facing an uncertain recovery and a question mark over your basketball future, but ew. Just ew. Thanks for beating Duke, though. Those guys are annoying.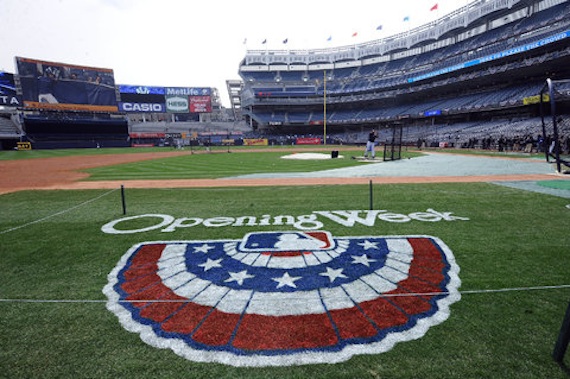 3. Baseball fans. Spring means baseball season! Time to load up the cooler with cold beer and hot dogs and make your way over to the stadium, where you can spend the next seven months or so speculating on which players are using steroids. Nothing more American than a bunch of diehard fans crammed together in plastic seats trying to figure out whether their team's pinch hitter is hopped up on human growth hormone. Oh well, at least we get a break from A-Rod this year.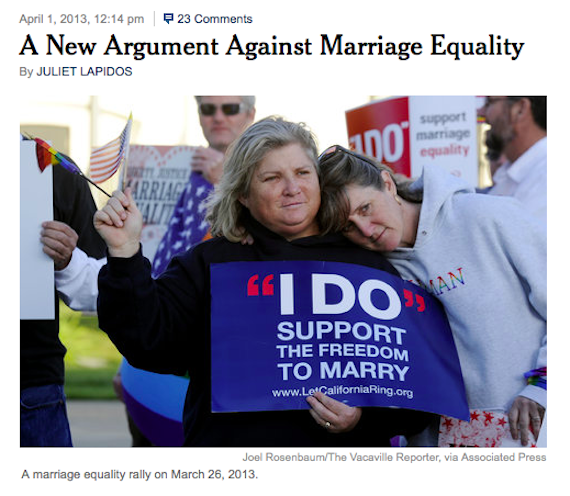 2. The Georgia Republican Party chairwoman, who made the stupidest argument against gay marriage yet. Over the weekend, Georgia Republican Party chairwoman Sue Everhart suggested in an interview with the Marietta Daily Journal that gay marriage should be illegal because it would let straight people defraud the government. This is a real quote: "Say you had a great job with the government where you had this wonderful health plan. I mean, what would prohibit you from saying that you're gay, and y'all get married and still live as separate, but you get all the benefits?" Do we need to explain why this is the most moronic of all the moronic arguments against gay marriage? It is, however, a terrific argument for universal health care.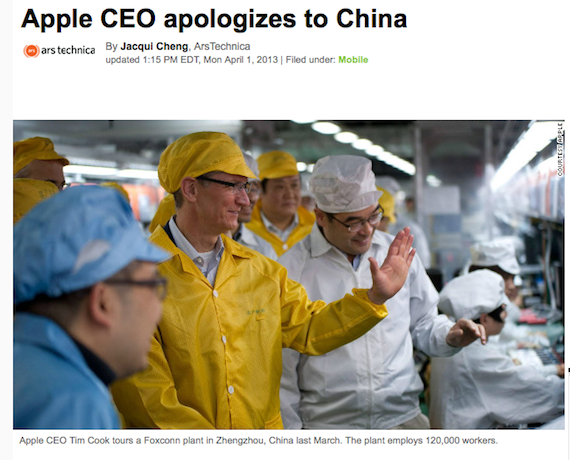 1. Tim Cook.  After China's state-run media spent weeks attacking Apple, CEO Tim Cook was forced to publicly apologize to frustrated customers. Not for Apple's dismal human rights record in China, which has led to widespread complaints and even the suicides of multiple assembly line workers. But for Apple's equally dismal customer service record in China. And when the Chinese government thinks you've got a problem with customer service, either your customer service is beyond bad, or they're trying to devalue you to bolster sales of Chinese electronics. Probably both.