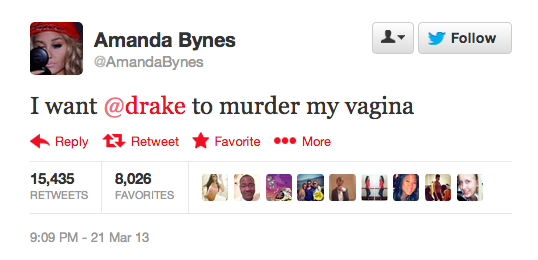 5. Amanda Bynes. In keeping with her career strategy of "If they're calling you crazy, at least they're still calling you," Bynes tweeted the above romantic missive at rapper Drake last night, just under the wire to celebrate Twitter's 7th birthday. While journalists commemorated the anniversary of Twitter's launch with high-minded think-pieces about how Twitter helps organize Egyptian uprisings and other noble endeavors (we can't think of anything else), Amanda Bynes swooped in to remind everyone that, despite the occasional overthrow of a regime, the site is a sewer and it always has been.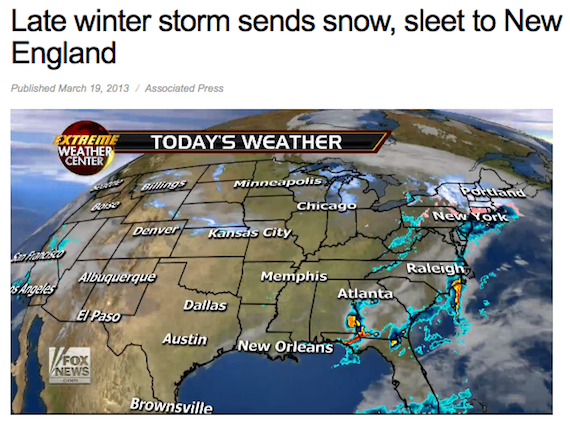 4. God. We've been blaming God for cold temperatures for weeks, and we're not suddenly letting him off the hook. Dammit, "spring" used to mean something around here. But now it's just an excuse for people to use air quotes before they gesture to the snow, hail, and freezing rain that apparently define the period after March 20. Call us naive, but we thought the gradual increase in sunlight culminating in the equinox meant we could finally stop wearing a dopey hat all the time. If you're so omnipotent, God, then turn up the dial on that giant space heater in the sky. Either that or we'll just keep doin' our global warming thang.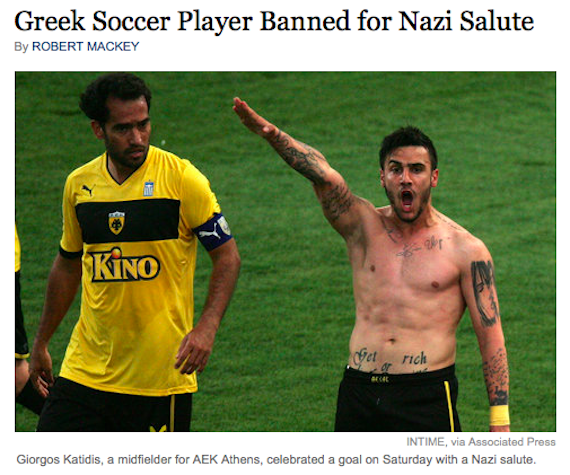 3. The soccer player who gave a Nazi salute on the field. It's not just that Greek soccer player Giorgos Katidis gave a Nazi salute in the middle of the field on Saturday, it's that afterward he claimed he was just waving hi to an injured teammate. Then he claimed that he wasn't racist because he has a "step-brother from Puerto Rico," which is kind of like saying your hairdresser is black except it doesn't make any sense. And then finally his coach claimed that Giorgos is not capable of having political opinions and probably didn't even recognize the second most recognizable greeting (after the wave) of the 20th century. If you're gonna be a neo-Nazi, at least have the decency to own it.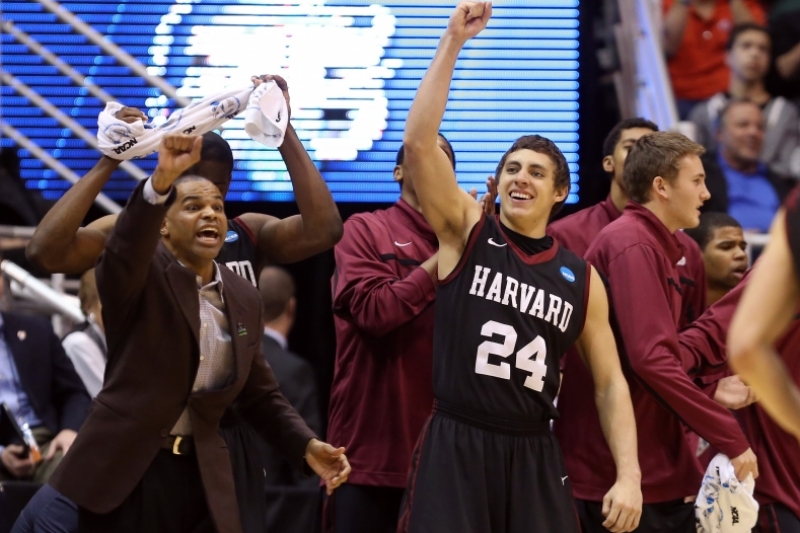 2. Everyone on Harvard's basketball team. Harvard creates innovators, and there's nothing more innovative than finding a way to make us pissed off at an underdog story. No, we aren't angry that they screwed up our bracket—this is the only bracket we care about. We're angry that until last night's game, the Harvard grads in our life had run out of ways to awkwardly wedge where they went to school into casual conversation. Hope it was worth it, future masters of the universe who are also pretty good at basketball.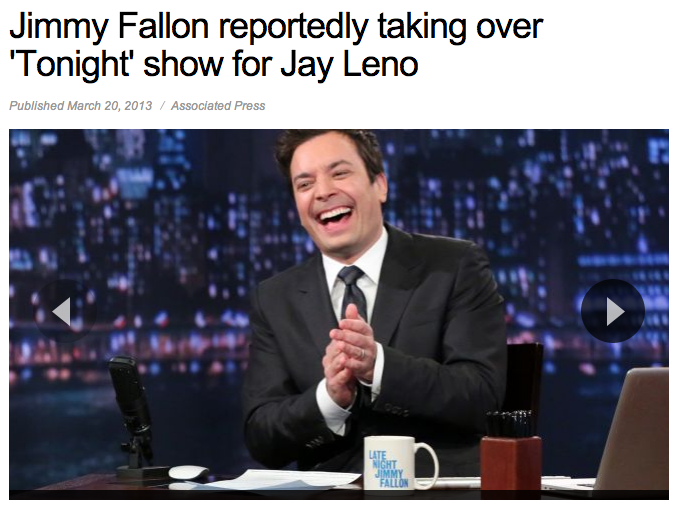 1. People who still think it matters who's hosting a 59-year-old TV show. This shit again? Why is it that every time this antiquated dinosaur of a show gets a new host, the transition plays out like a scene from Mean Girls? The Tonight Show has never been less relevant. But we're going to have to watch Fallon spend months talking about his respect for "the institution" of The Tonight Show, while Jay claws at the stage curtain to keep from being dragged out by his ankles. The question of who hosts The Tonight Show matters to one person only: the guy who gets the job. Okay, and elderly people without cable who don't feel like changing the channel after the nightly news. That's it, but it's still going to be front page news for the next year. Here's our suggestion to put an end to the "Late Night Wars." Kill The Tonight Show. Let Fallon have the 11:30 spot but let him call it something else. Anything else. Everyone will stop fighting over who gets to be the next Johnny Carson if we finally take Johnny Carson's show off the air.