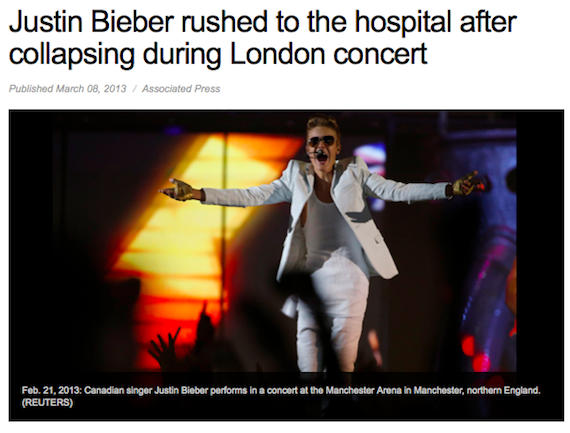 5. Justin Bieber. Justin Bieber collapsed yesterday while performing, received oxygen, and then went back onstage to finish his set, apparently under the misconception that a Justin Bieber concert was worth risking his life for. And that's it. Now he's totally fine. We're not saying we wish anything terrible to happen to the young singer. We just think he needs to reassess his priorities or take a vacation from performing or anything that will result in us and the rest of the world getting a break from his gas-mask-wearing, shirtless-pic-tweeting ways.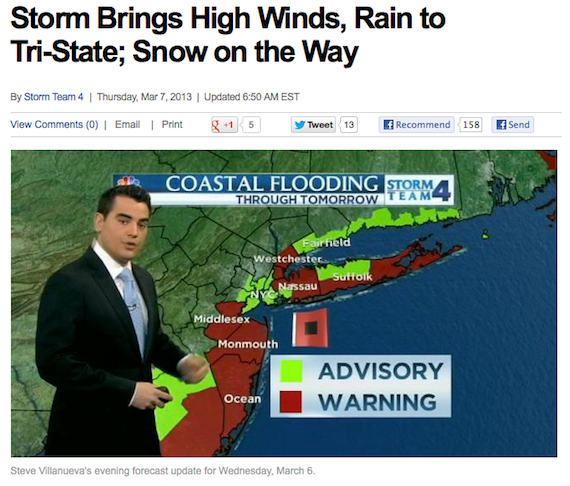 4. God. We had finally switched from our big winter coat to our medium winter coat when this week's storm struck, a clear indication that God hates humanity and wants to punish us or just has no idea it's March. It wasn't even pretty snow—just disgusting slush that it was impossible to walk in and that made us resent the only day of the week we usually like. We don't trust God anymore. He's the guy who invented the "wintry mix."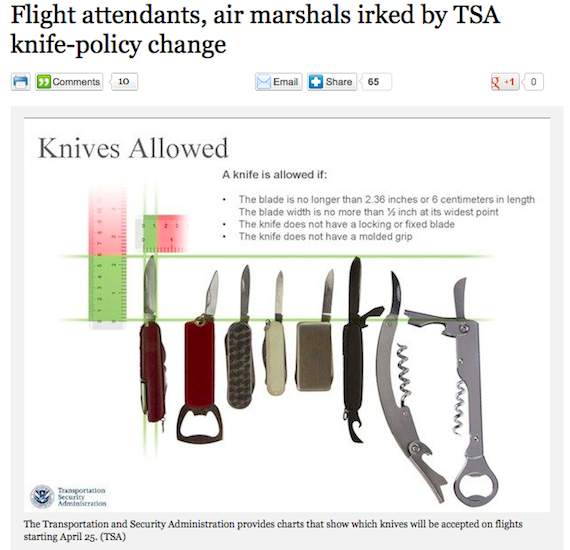 3. Whoever makes decisions at the TSA. As if flying wasn't terrifying enough already, the TSA has now, in their arbitrary wisdom, decided that people are allowed to bring small knives on planes. While it's slightly better than authorizing tiny guns, it's not entirely clear why the TSA felt it necessary to bring this up at all. Were there tons of complaints from people who wanted to clean their nails? All we know is we're definitely not going to be the sucker caught without an airplane knife.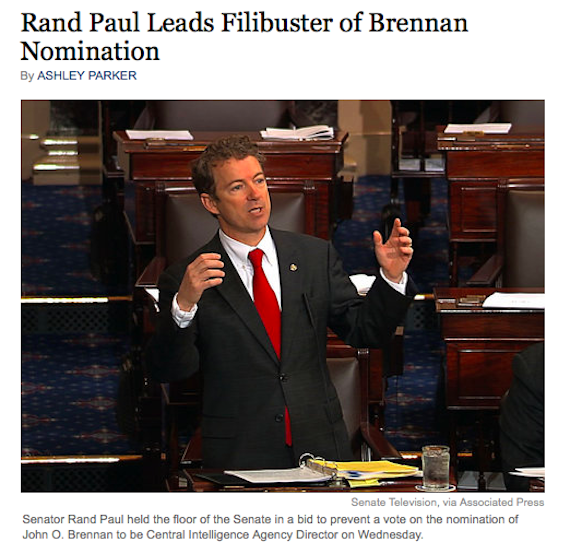 2. Rand Paul. The only thing worse than listening to Rand Paul talk for thirteen hours is finding yourself nodding along in agreement to what Rand Paul is saying. We don't like being reminded that there are some very tiny areas where our opinions overlap with those of the junior senator from Kentucky. Also, yeah, filibusters are annoying, but they're also kind of awesome according to several films and television shows we enjoy, and we hate to see someone who is not Jimmy Stewart get all this praise for doing one.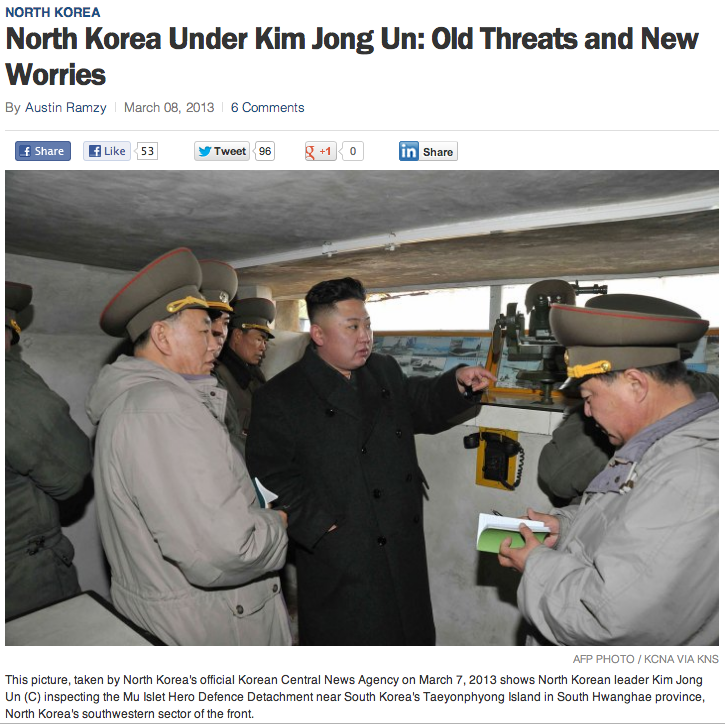 1. Kim Jong-un. We get it, already! You are angry and you have nukes! Just a few short days after getting to hang out with the most talked-about celebrity for a summer or so back in the 90s, Kim was not only back to his usual threats but going way overboard. Either personally or through spokespeople, Kim Jong Un has threatened this week to launch pre-emptive nuclear strikes on the US and all-out war on South Korea, he established exclusionary zones for planes and ships, and now the North has officially canceled its non-aggression pact with the South. Nuke or get off the pot, Kim, we can't sit around and listen to you whine all day.