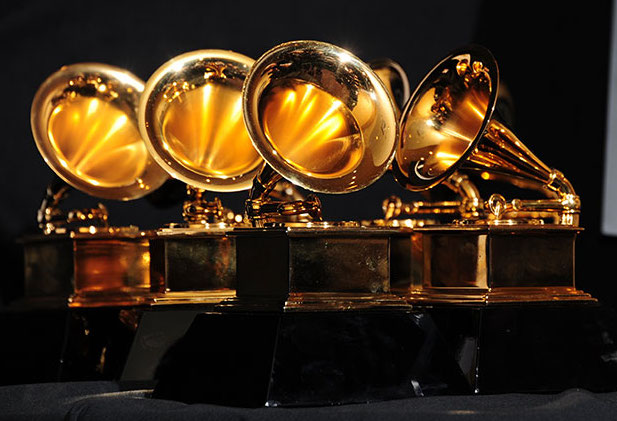 (via the Grammy Awards)
1. Watch five to ten minutes of The Grammy Awards Sunday night on CBS.
We all the know that pretty much anyone without a chance to actually win an award hates the Grammys. Even most of the nominees don't like them. They're hopelessly lame and out of touch with what's happening in the real world of music. There are no shortage of reasons to be annoyed by and avoid the Grammys: 1) LL Cool J is hosting, because nothing says "new music" like NCIS: Los Angeles. 2) There's an award for Best Rock Album and one of the nominees is Led Zeppelin, who broke up about forty years ago. 3) One of the nominees for Best New Artist is Ed Sheeran, a guy who performed at last year's Grammys, which they must have forgotten about. Shit, even the name "Grammys" sounds like a hard candy they stopped making in the 1940's.