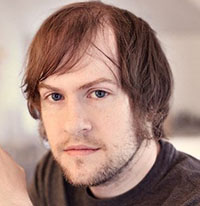 Filed by Brian Boone

|

Nov 30, 2016 @ 4:51am
At some point, you're going to get a traffic ticket. It's unavoidable. Those citations are expensive, though, and it's only natural to fight hard against having to pay for one's mistakes. But does an excuse, or talking your way out of a ticket, ever actually work? Nah, almost never. Except that it did for these people on Reddit, who miraculously avoided a ticket thanks to their quick and ridiculous thinking.
1. You could try the thing Penandink52 witnessed: claim a cheerleading emergency.
My friend had a theory that if you could make a cop laugh, you can get out of a ticket. I'd watched him do this on three occasions. Once, he was actually going forty miles over the posted limit ( a felony ) and he told the cop that he was trying to get tampons to his girlfriend who was cheering at our high school football away game. (That was the actual truth).

She clocked him going 95 in a 55. Let him off with a warning after some easy chat and a few laughs.
2. Naturally, this guy is on the list at #2.
I once got caught speeding and told the cop how embarrassing it was but I REALLY had to go #2 (which was true). He took my info and said with a little smile "you can go, you'll receive the ticket by mail". It has been 6 months now and still nothing. Did he gracefully change his mind?
3. At least kzgrey only rolled down the window to talk.
I legitimately needed to pee. I rolled down my window and the first thing I said was "can you make this quick because I need to pee really badly". He burst out laughing, walked away for a few seconds and then let me go.
4. User captainawesomevcu saw a coworker lie to a cop so as not to upset another lie.
Coworker of mine was speeding one day on a south bound highway. Told the cop "hey man, I know you got to give me a ticket, but please write out for north bound, or else my wife will think I'm cheating on her." The cop laughed and told him to slow down and let him off.

He was not married, nor was he even seeing anybody.
5. Kailosarkos recommends Jedi mind tricks.
"This is not the car you're looking for." in an Obi-Wan Kenobi impression with the hand wave

The coolest thing I witnessed a friend do that worked and got him out of a speeding ticket. The officer tried hard not to crack then just bent over below the window line where we couldn't see him but could hear him laugh. He then raised himself and said "You have a good day." Then left.
6. -The_Blazer- is best friends with an actual wizard.
a friend was once stopped for a broken headlight. In my country there's a fine for that. He didn't know what to do so he got out of his car (no paranoid police here) and told the officer that the light "does that sometimes" and kicked it. It actually fucking worked, the light turned back on and he was off his way.
7. Johnathon78 is a police officer, and he'll let you off if you're about to get off.
I made my approach, guy rolls down window, I said my speech, he looks me right in the eye and softly says " I was speeding. I'm sorry. But, you see, Im in the military. Just an hour ago I got back from my tour in Iraq. My girlfriend here just picked me up from the airport and to be honest, I was rushing home to my 2 minute welcome home bang session ". Looking in the back seat I seen military style duffel bags, miscellaneous military bdu uniforms, a folded up welcome home banner and his girlfriend in passenger seat gave me this " yea...that's the truth " look. " Have fun " I said and handed him back his license.
8. CardboardSoyuz didn't get a ticket because he'd brought protection.
There was this girl I was seeing the summer before college and she called me saying, "you ought to come over, my parents have gone to the mountains and I want to spend some time with you before we leave for school" -- which would have been a week after that. Okay, awesome! I'm thinking I'm finally going to have sex with this young lady (and, indeed, that I'm finally going to have sex). So I hit the drug store to buy some condoms but am hurrying my ass over there. Anyway, I am going 57 in a 35 going down hill and I see this cop. I knew I was busted before he every put on his lights, so I just pulled over.

Anyway, the cop was nice about it -- I explained that I was off to see my girlfriend about something important -- and he let me off, thanking me for pulling over so carefully. And, then pointing out the box of condoms in a bag that had spilled open on the passenger seat, told me to be careful.

Anyway, off to the girl friend's house... where she broke up with me.
9. Or you could be like the father of LotusCSGO and go to med school and become a prominent anesthesiologist. Boom, no ticket!
My dad was pulled over going way, WAY too fast on the interstate late at night (like 1-2am). He is an anesthesiologist, and got called in to work because someone had been shot. It turned out that the person who had been shot was a cop, and so not only did my dad not receive a ticket, he got a police escort to the hospital and he has refused to tell me exactly how fast they went. Hearing that story as a kid made me think my very by-the-book awkward dad was super cool.
10. Toil_x_Trouble just wanted to get stoned.
I was driving home real fast because I was about to pass a kidney stone and I needed to be home and not driving in order to take my pain meds. Got pulled over, yelled "kidney stones!" at the officer, and he actually escorted me home.
11. This story from ngad22 shows why it's beneficial to learn a second language.
I've seen many of my ex's ways on avoiding tickets and she has avoided many tickets. Her best escape was by faking being mute and fortunately, she knows sign language. Most cops would feel bad ticketing her so they just let her go, while I feel bad for those cops.
12. Unlike the Lord of the Rings movies, this story from bamboozleJOE is very short.
Not a cop but I got out of a ticket on the way to the midnight premier of Lord of the Rings Return of the King. I was dressed as Gandalf and the officer told me to slow down or I shall not pass... we had a laugh and he let me go after giving me a warning. Small town cops are the best.
13. The father of Jades_rainbow is probably going to hell, but hey, no ticket!
My father once got out of a ticket by pretending to be a Catholic priest. He is not Catholic but uses some of the same liturgical dress and is easily mistaken for a priest when wearing a clerical shirt and collar. When he was pulled over for speeding, he made sure the cop saw his collar and his cane. The cop didn't want to give a ticket to a sick priest and just let him go on without a warning. My father replied with "Bless you, my son" and went on his merry way.
14. As SittingInAnAirport proves, there is no currency in this world more valuable than the embarrassment of others.
I was once pulled over for a rolling stop through a stop sign at an otherwise empty intersection. The cop said to me something along the lines of, "You shouldn't be driving like that with your daughter in the car with you".

I then let him know that she was actually my wife and not my daughter. He turned a shade of red very similar to the lights on the roof of his car, told us to have a nice day, and went back to his car.
15. And then a few minutes later, the mother of sloppy_lobster won second place in a beauty contest.
My mom actually did this accidentally before. She had her registration in a plastic holder and had forgotten that her friend had stuck a get out of jail free card on the other side. Got pulled over and handed the whole plastic thing to the cop. He laughed and let her go.