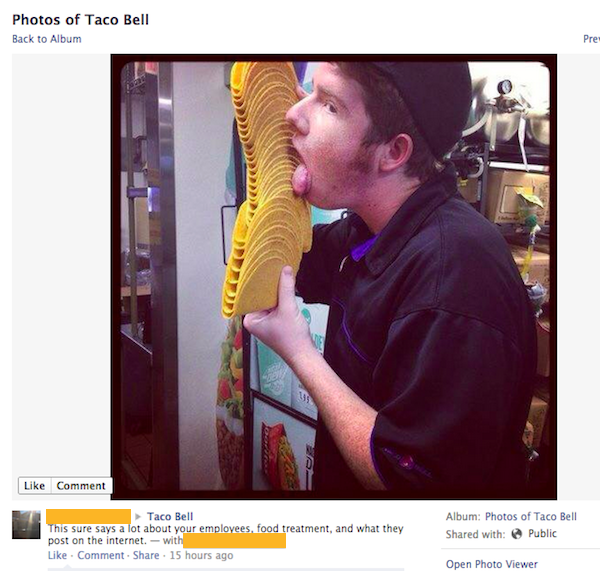 I don't WANT to say that someone has the perfect face for a failed Taco Bell employee, but... (Read More)
It's just not fair that so many bosses these days force you to friend them on Facebook, that's a given. But once you know they can see all your crap, if you get fired for posting stupid stuff while at work, that's on you. Granted, a lot of these employees got busted in that chaotic time before Facebook allowed you to customize which friends can and can't see your posts, but given the level of hapless over-sharing on display, we're betting no one here is very selective about who they blab at.


Don't these customers know the last half-hour is staff chill out time?
.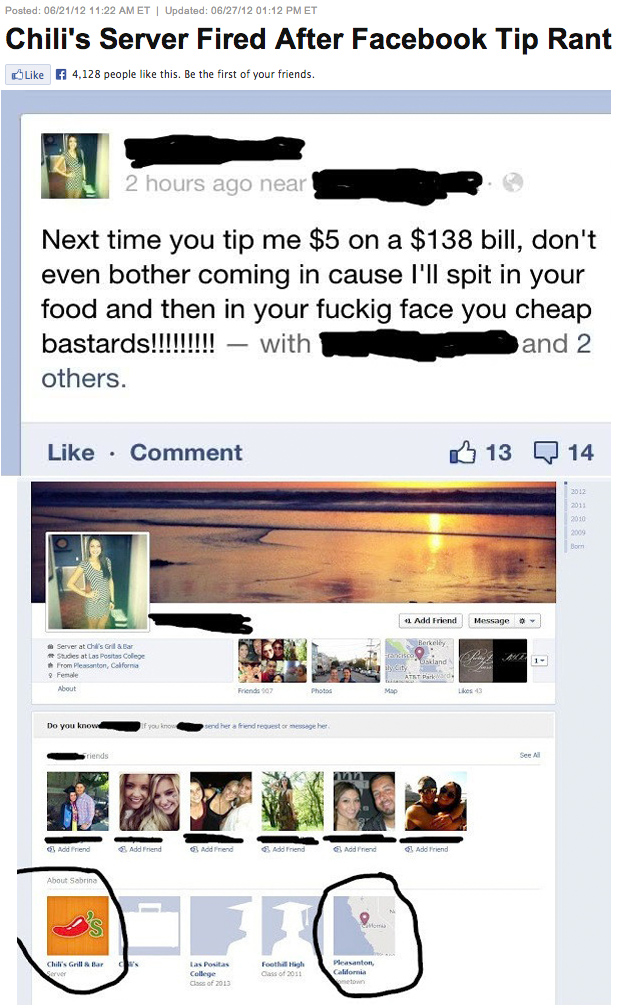 "Don't bother coming in" seems to be a strong theme here. (Read More)
.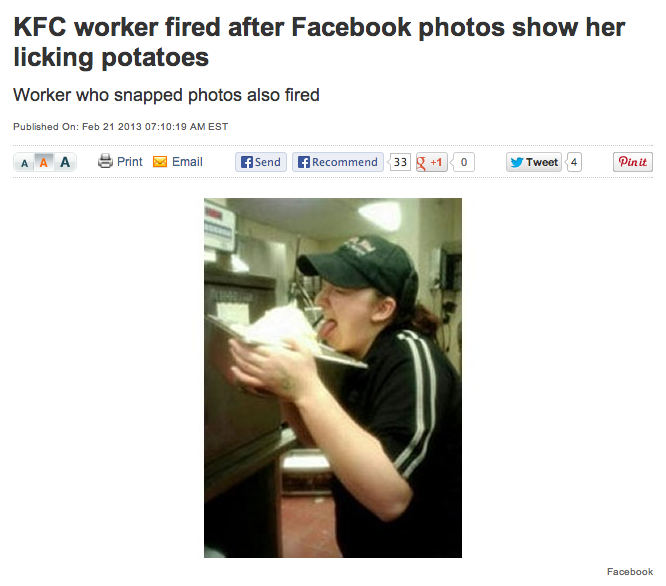 Seems like nothing more than an employee loving her product so much she can't help but French it. (Read More)
.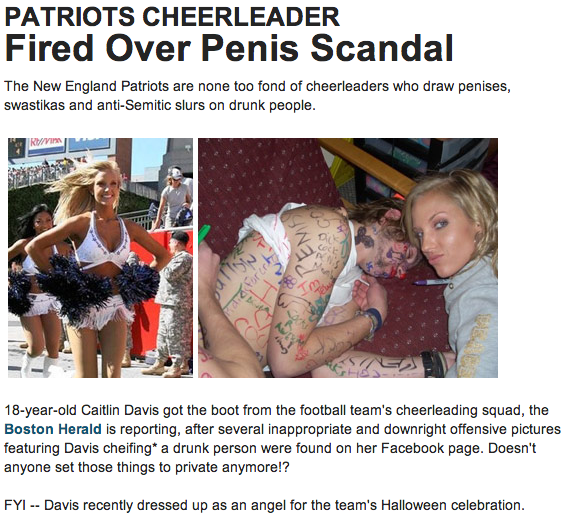 Who would've thought an 18-year-old professional cheerleader would act immaturely? (Via)
.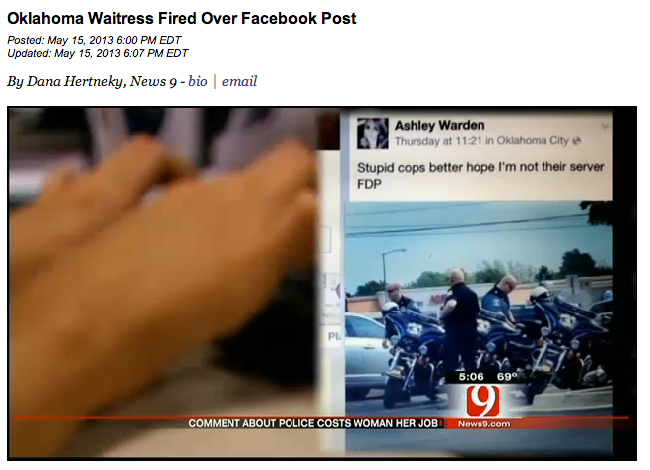 Facebook, police forces, & medium-sized cities: three things that make you easier to find. (Read More)
.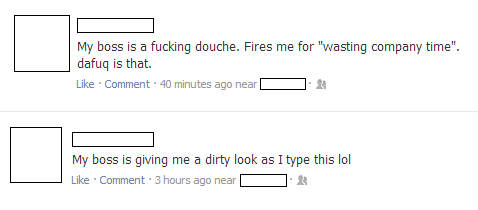 Thank you for getting dafuq fired so we could waste company time laughing at you.
.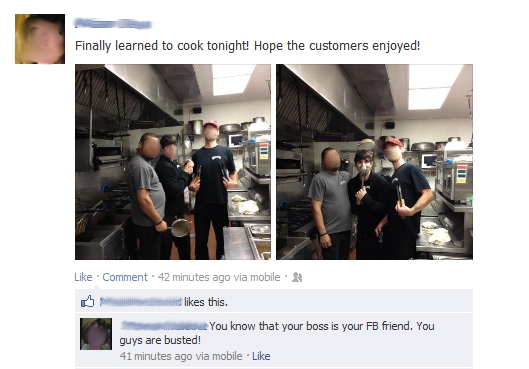 The actual reason they were fired was for revealing the secret ingredient: Fun!
   .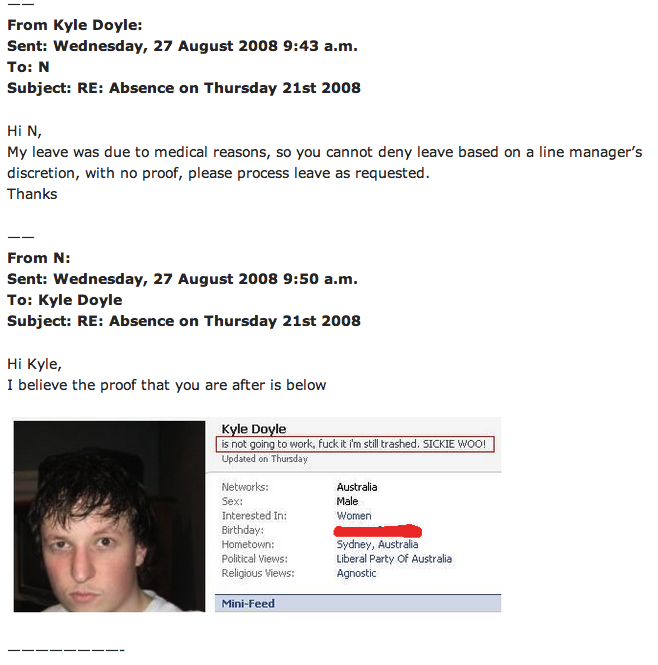 He was later kicked out of the Liberal Party for listing it as the Liberal Partay.
.


Short, sweet, and to the point. Textbook example of getting sacked.
.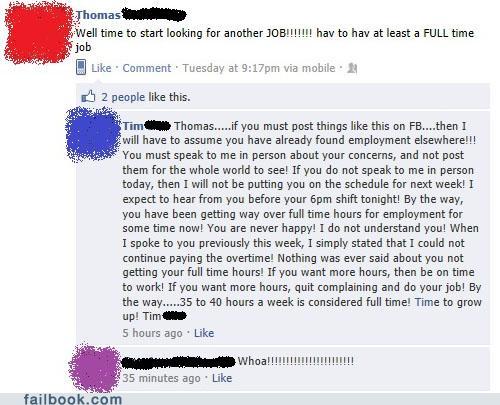 The guy at the bottom is pretty clearly Thomas's unemployed stoner friend.
.


That's almost as embarrassing as bragging about being the boss' son.
.


Either Anna left her profile open at work or she is self-hating and self-employed.
.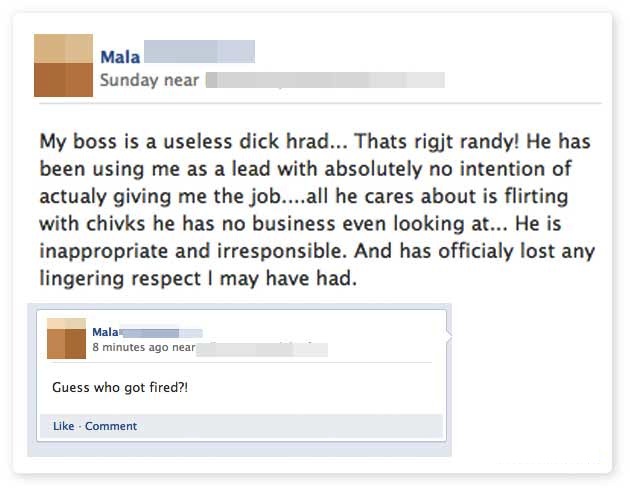 It's amazing how much better Mala spells when she's unemployed.
.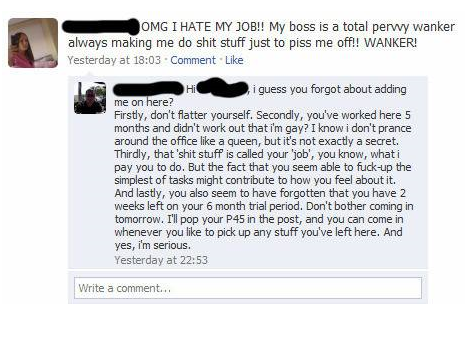 She deserves this, but it begs the question: is there really no such thing as a pervy gay wanker?
.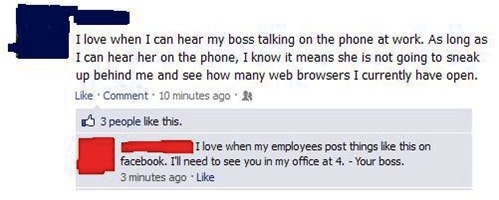 Nice thing about being the boss: you get to be on the phone and Facebook at the same time.
.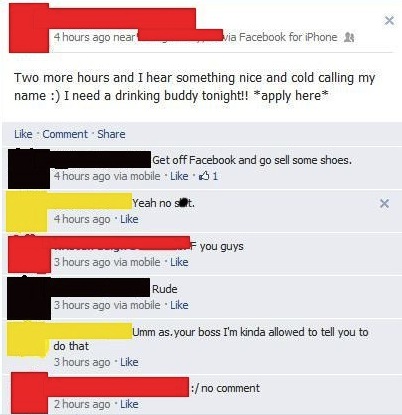 Until now, :/ was a stupid emoticon, but as the "no comment" face, it's pretty awesome.
(by Happy Place Staff)