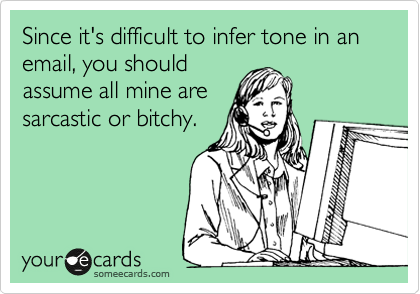 Here's your new email signature.
With human resources constantly going on about their silly rules concerning "etiquette" and "proper workplace discourse" and "not making overt threats of violence to your cubicle-mate," it can be hard to let your coworkers know just how big a part they play in your daily misery. These cards can help you get your point across as passive-aggressively as possible. You can just print them out and hang them in your cube to send a general message to anyone with eyes. Or, click on any card to share on the Facebook and Twitter accounts you know your coworkers follow. You can even send them to your targeted coworker from an anonymous someecards account. They'll know, but they'll never really know.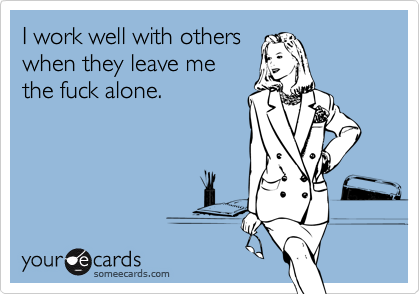 Great for an employee self-evaluation.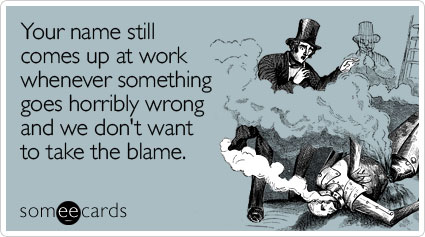 For the person the scapegoat who finally got fired.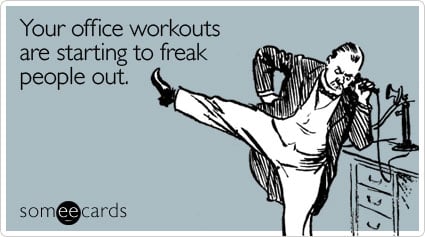 What's with people sitting on bouncy balls? You're not a child, get a chair.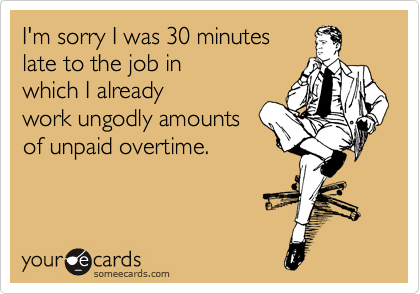 Best to not waste time better spent on work by sending this non-apology.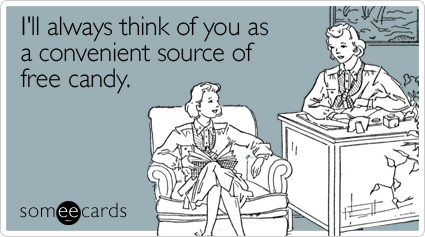 "Except when you inconvenience me by speaking."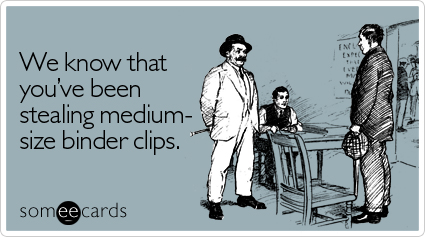 Those things are worth their weight in gold.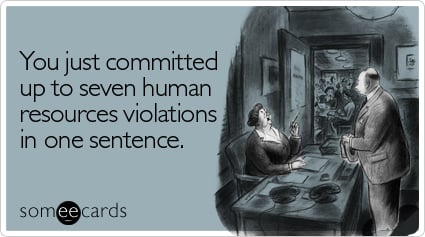 If seven is a record, it's one we break routinely.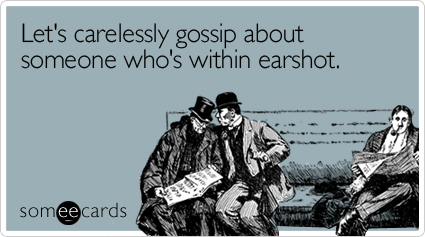 Voices carry surprsingly well over the tops of cubicles.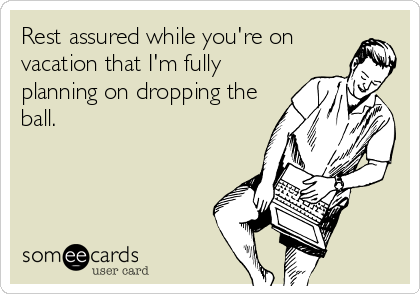 Always good to let people know your plans.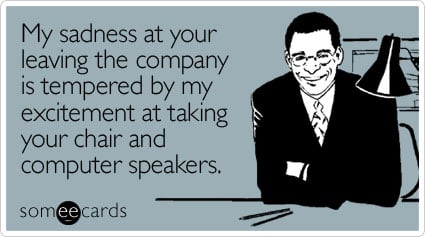 For that one person with functioning computer speakers in your office.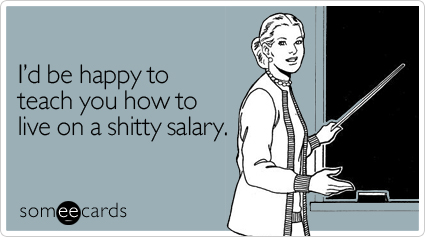 Tip: wash down cheap, shitty food with cheap, shitty beer.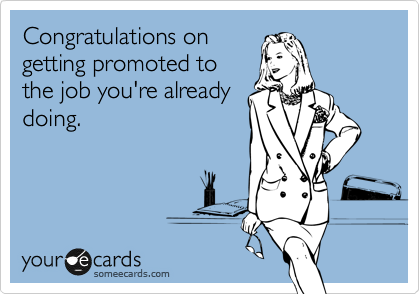 Make sure your new business cards that say "sucker" on them.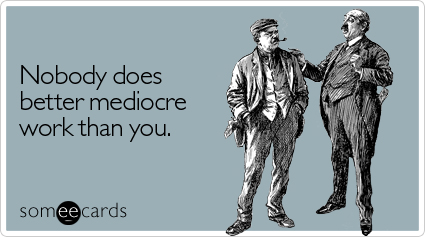 Something we hear on a daily basis.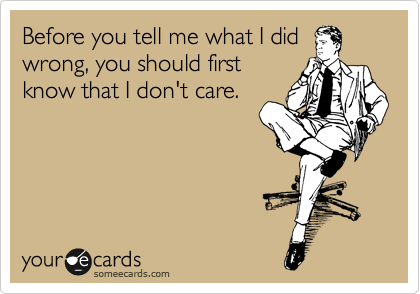 A card for when you know you can't be fired, and that kind of bums you out.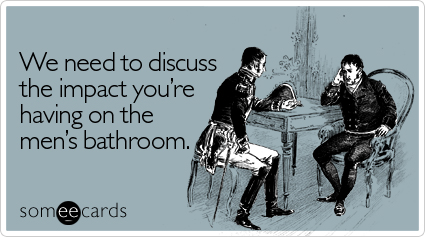 For the coworker whose dietary choices just seem like passive-aggressive assaults.
 

Glorious CEO commands you stay late in exchange for bountiful meal voucher!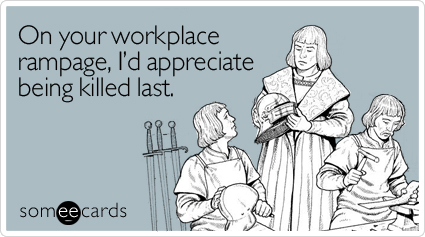 A great way to get a few extra minutes of life to delete your browser history.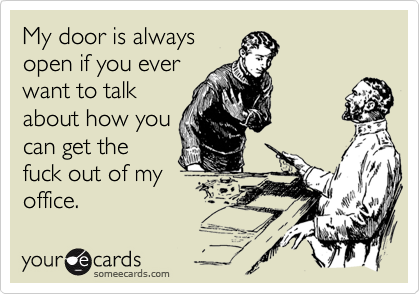 If your workplace is one of the few that still has private offices, blow this up poster-size.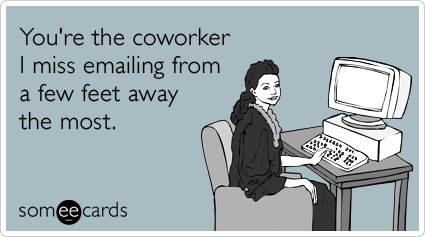 A sweet sentiment, and so much less frightening than face-to-face contact.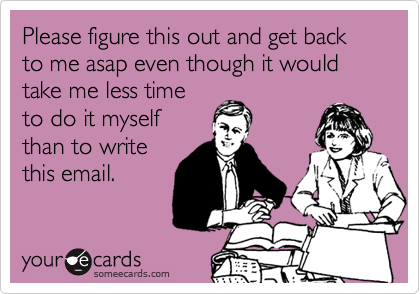 For when you don't have the relationship where you can just reply with a link to Google.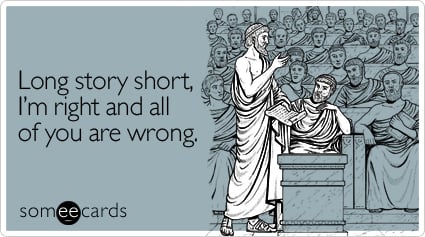 A great way to keep from getting enlisted into group projects.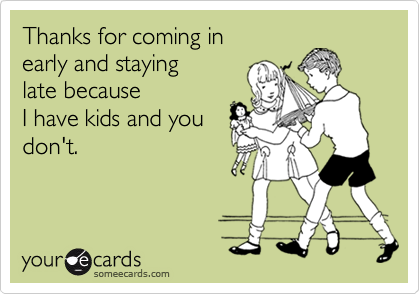 For when you feel penalized for still having freedom in your life.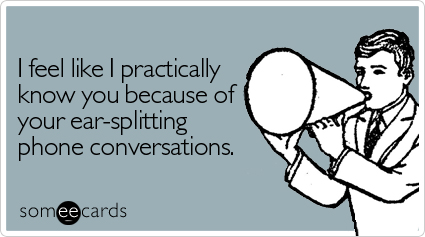 For when your coworker wants everyone to share in his battles with customer service.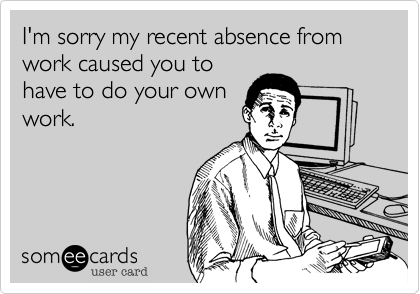 Let them know you know exactly how much you were missed, and why.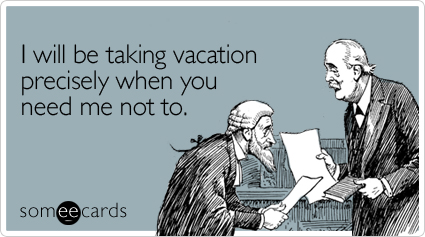 Just hope they don't announce layoffs right before your vacation.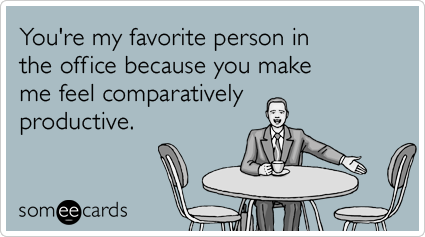 That person never gets fired, though, because they refill the break room coffee.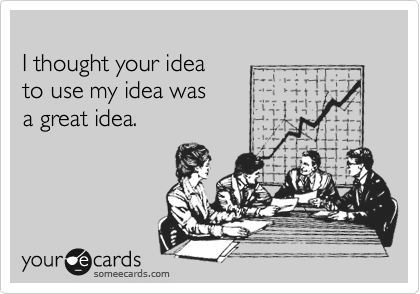 Who says ass-kissing can't be honest?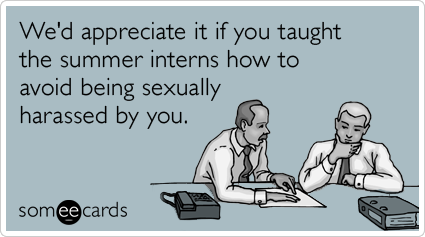 "I'll try, but whenever I give interns assignments I just end up doing it for them."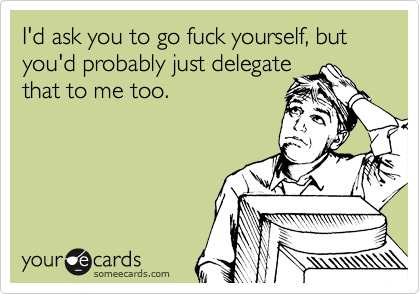 Be careful. This card could be the first to an office hate-sex relationship.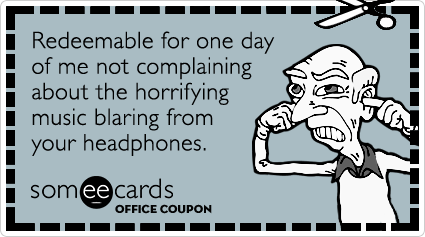 For the coworker trying to stay with it by pretending to like Skrillex.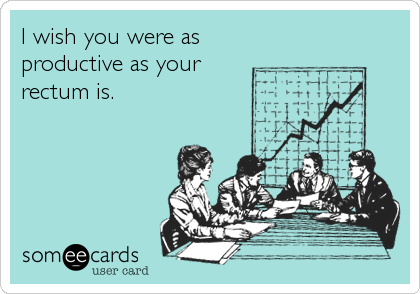 For the coworker who knows it's not about speed, it's about consistency.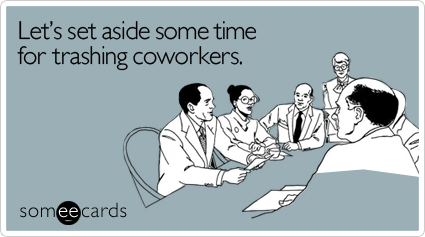 The only bonding activity everyone can agree on.