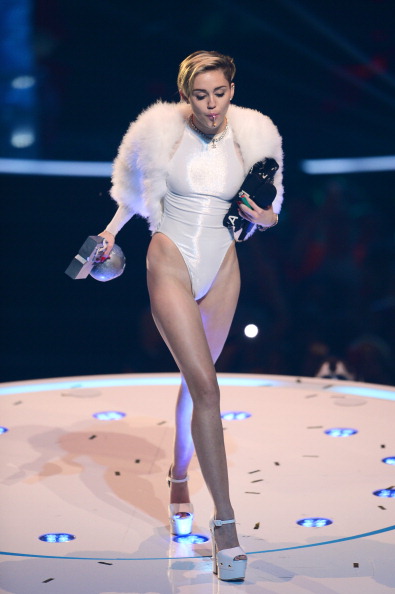 (Getty)
5. Miley Cyrus. Our national problem child has done it again. This time, she appeared on MTV's Europe Music Awards (the only awards less interesting than the VMAs!) and, as CBS put it so wonderfully: "gyrat[ed] her buttocks in the move known as twerking in the general direction of her smaller female dance partner." Then, as if that wasn't bad enough, Miley was so desperate for attention, she smoked a joint onstage. Sure, in Amsterdam, she technically can't be prosecuted for smoking it, but isn't she bad? Isn't she just awful? Don't you want to talk about her? Please say yes so she doesn't try anything else.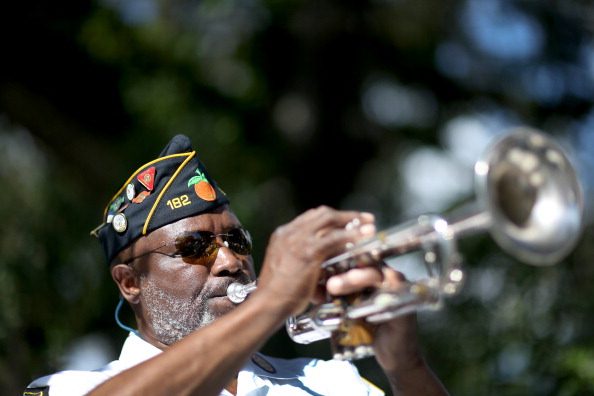 (Getty)
4. Our nation's veterans, because all we can offer them is a half-hearted national holiday hardly anyone observes. In case you forgot, it's Veterans Day! Our office is on the parade route in New York, so we certainly haven't forgotten. The people directly outside our office window haven't stopped marching, playing music, or cheering for the last. Five. Hours. Despite that, it's undeniable our veterans get the short end of the compensation stick. If you want evidence that Veterans Day barely counts as a reward for a life of service, most people don't even get the day off from work today. Like us. Which is why we're listening to this parade. All day. But seriously, veterans deserve better social services and much, much shorter parades.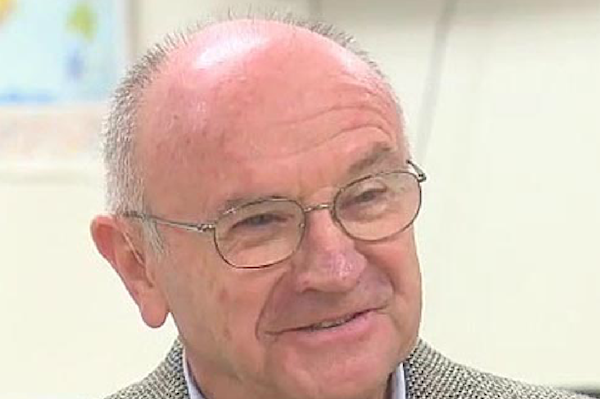 (screengrab via KHOU)
3. People who voted for old, white Dave Wilson, thinking he was a young African-American man. Using photos stolen from the Internet and a variety of misleading information on his pamphlets, Dave Wilson won a seat on the Houston Community College Board of Trustees by pretending to be black. In a predominately African-American district, Wilson managed to oust a 24-year African-American incumbent. Pamphlets distributed by Wilson's campaign depicted random, smiling black people, and one flyer even said Wilson was endorsed by Ron Wilson—the name of a black former state representative—with small type clarifying they meant Dave's cousin Ron. The incumbent, Bruce Austin, who lost by 26 votes, has asked for a recount and has reassured voters that he is really black.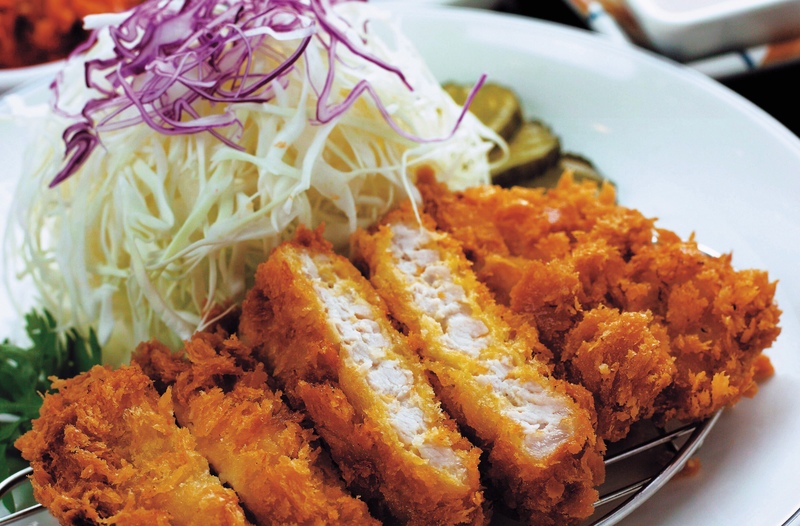 (file photo of some E. colilicious chicken)
2. People who enjoy grilled chicken sandwiches. Here's hoping you're reading this after lunch (sorry West Coast!). The Department of Agriculture reported that 90 tons of salads and wraps have been recalled after an E. coli outbreak in several western states. 26 cases of E. coli poisoning have been linked to Glass Onion Catering products featuring cooked chicken and ham, but no deaths have been reported. E. coli causes diarrhea and stomach cramps, though you also might develop these symptoms if you spend too much time thinking about the possibility that you ate an infected prepared grilled chicken wrap at some point in the last few days, which you almost certainly did.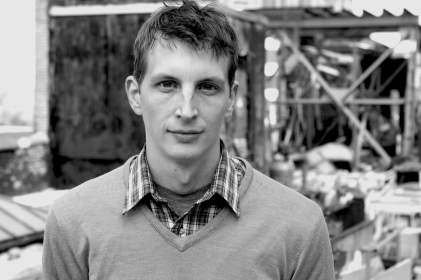 (image via Garth Risk Hallberg)
1. Aspiring novelists who aren't this guy. In honor of NaNoWriMo, debut novelist Garth Risk Hallberg has been given an advance so big it will remind you you're a talentless hack who might as well just give up now. Hallberg's nearly $2 million advance for his book City on Fire came after a two-day bidding war, with Knopf finally beating out competitors. On the one hand, it's reassuring that the written word is still so highly valued that a 900-page book that isn't even in listicle form can draw this much attention. On the other hand, it's super fucking depressing, right?
(by Shira Rachel Danan)