5. Columbia University's basketball team. It would have been a big upset if Columbia had beat #2 Michigan State Friday night, but they almost pulled it off. Until the Michigan State crowd started chanting the wrong shot clock countdown. By staying a couple of seconds behind the real shot clock time, the crowd psyched out Columbia's offense, who committed a shot clock violation and lost the ball. Then, on the very next play, the crowd did it again, and Columbia fell for it again. Personally, I've never been so proud of my alma mater. Roar, Lions, roar!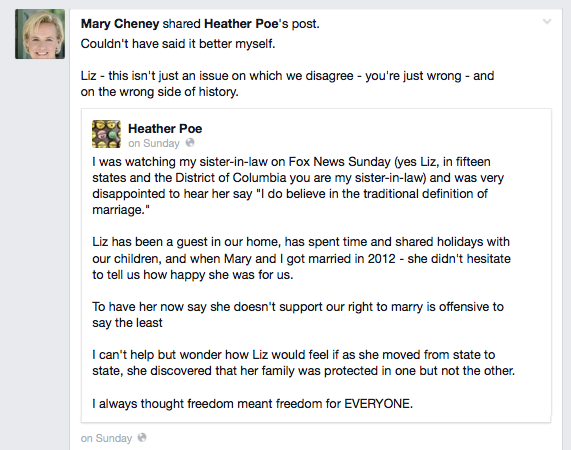 (screengrab via Facebook)
4. Liz Cheney, because even her own sister thinks she's on the wrong side of history. Sisters Mary and Liz Cheney have entered into an ugly public feud over the legalization of gay marriage. On Sunday, Liz appeared on Fox News to clarify her stance on gay marriage, saying "I do believe it's an issue that's got to be left up to states. I do believe in the traditional definition of marriage." Mary's spouse Heather Poe responded to Liz on Facebook, and Mary shared Poe's status with the comment "Liz - this isn't just an issue on which we disagree - you're just wrong - and on the wrong side of history." She might as well have added, "For f*ck's sake, even dad supports gay marriage now."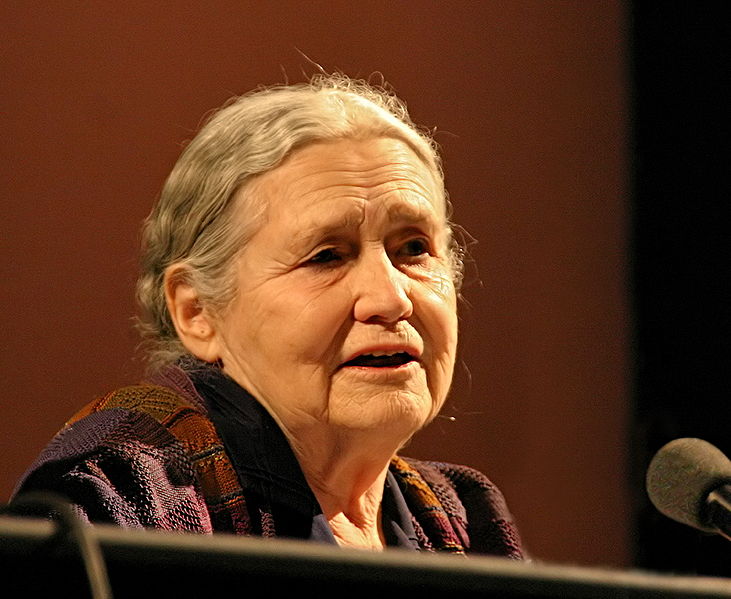 (photo via Wikipedia)
3. Fans of Doris Lessing. Though she lived to the ripe old age of 94, fans and the world at large are still experiencing a major loss today following the news that novelist and poet Doris Lessing died yesterday. Her award-winning works included everything from operas to short stories, but she is perhaps best known for 1962's The Golden Notebook. But most importantly, the world lost a hilariously crochety old lady writer, who wasn't afraid to tell off annoying journalists, as she did these poor dudes when they informed her she'd won the Nobel Prize for Literature.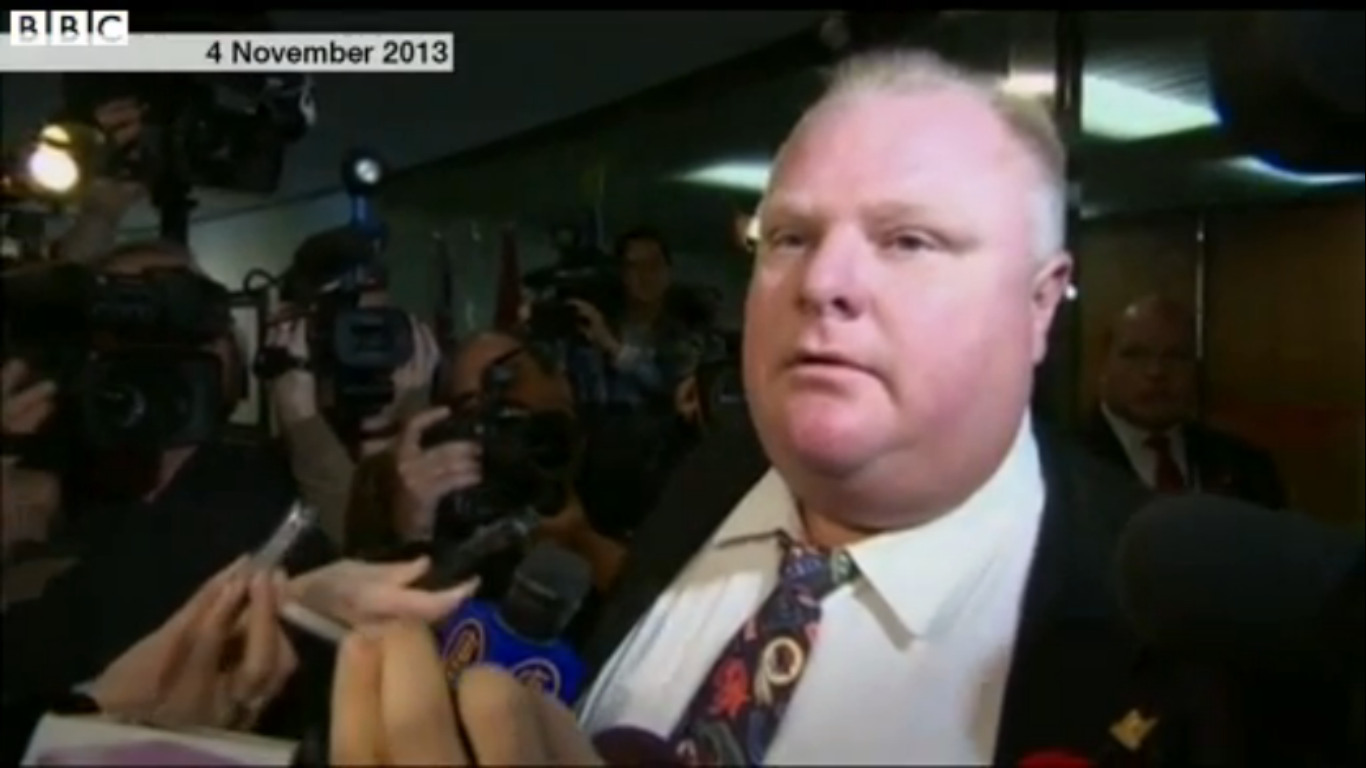 (screengrab via BBC)
2. Residents of Toronto, because they just can't seem to get rid of Rob Ford. The Toronto city council is doing their best to turn Rob Ford into just an embarrassing figurehead since no one can get the guy to resign. After admitting he smoked crack cocaine, Toronto natives hoped Ford would step down. But no, he was determined to first appear in a video where he's drunk and belligerent and then discuss his wife's plentiful pussy on live television. Now, Ford's budget is being reduced and his powers are being taken away, but we're sure that won't stop him from continuing to be the most entertaining show made by Canada since Degrassi.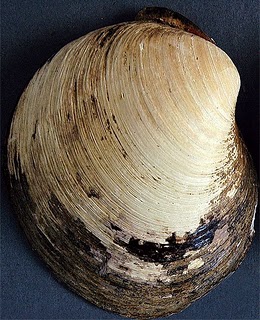 (photo via Wikipedia)
1. Scientists who accidentally killed the world's oldest living animal. In 2006, scientists from Bangor University dredged up an ancient clam off the coast of Iceland. They opened it to research it, killing it. At the time, they though the clam was about 400 years old when it died, but now they know the clam was actually 507—the oldest known living multicellular organism on earth (except, presumably, for Keith Richards—hey-o!). The clam is now nicknamed Ming, because it was born in 1499 during the Ming Dynasty. Having survived climate change, the elements, and predators, the clam met its downfall at the hands of scientists. The lesson here must be that all scientists are evil. Or maybe that the secret to living forever is eating a lot of clams. Unclear.
(by Shira Rachel Danan)