(Getty)
5. Wal-Mart execs. While it may not have attracted as much attention as a fake story about a woman stabbing three people for the last X-box in a Chicago Wal-Mart, workers and their supporters were striking outside over 1,000 Wal-Marts on Black Friday. They were sponsored by OUR Wal-Mart, an organization that is demanding more full-time jobs, higher wages, and respect from the higher-ups at Wal-Mart. The organization's protests seem to be slowly gathering momentum (the photo above is from a protest at the beginning of September), though Wal-Mart has been trying to downplay the strikes and up-play their low, low prices (this strategy has worked for them so far!). Plenty of people probably saw the strikers as the first obstacle on their quest for Black Friday dominance, but hopefully Wal-Mart will figure out some way to make more money by treating their workers well, and change their definition-of-evil-corporation ways. Even Ebeneezer Scrooge did.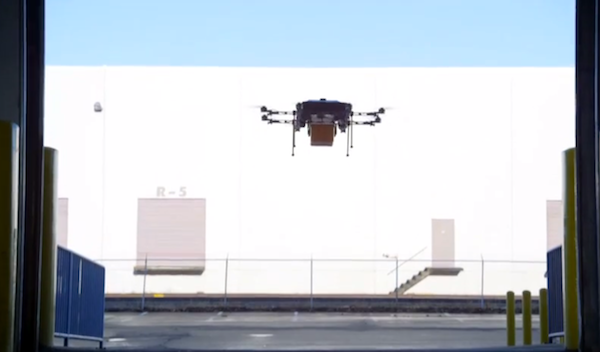 (screengrab via YouTube)
4. People whose minimum wage jobs are being replaced by drones. Meanwhile, other people are just trying to keep their jobs working for another giant corporation. Amazon announced today that as early as 2015 we're going to be getting our Amazon orders within 30 minutes via drone. While the video for Prime Air is certainly enticing, I'm guessing it's less thrilling to see for all the people who currently have the job of delivering that stuff. I'm also a little weirded out by all the free good press for drones. Drones aren't all off killing people in Pakistan. Drones are bringing you stuff you buy on the Internet! You love to order stuff on the Internet, therefore you love drones! And drones can be programmed to love you.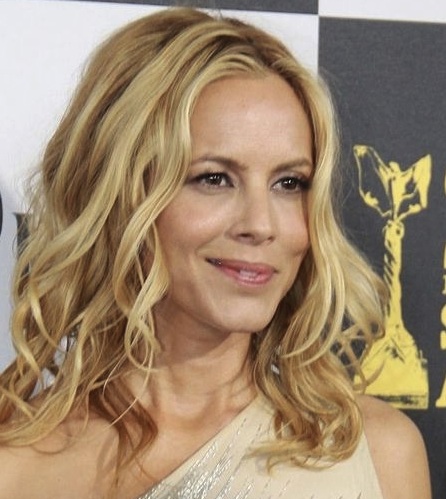 (via Wikipedia)
3. People who already came out of the closet without doing it in a super-cute way. You probably think your coming out story is sort of cute. You were nervous; you told your best friend. You made your parents a cake. Well, you've been seriously outdone this weekend. Both British Olympic swimmer Tom Daley and actress Maria Bello publicly affirmed their homosexuality, and they did it better than you. Daley opted for the classic YouTube confessional, admitting that he still likes girls but has been in a relationship with a guy since the spring. Bello went the stylish route with a "Modern Love" personal essay in the New York freaking Times about telling her 12-year-old son she is in a relationship with a woman, and at the same time redefining what being in a relationship even means. No, I'm sorry, but you have been outclassed.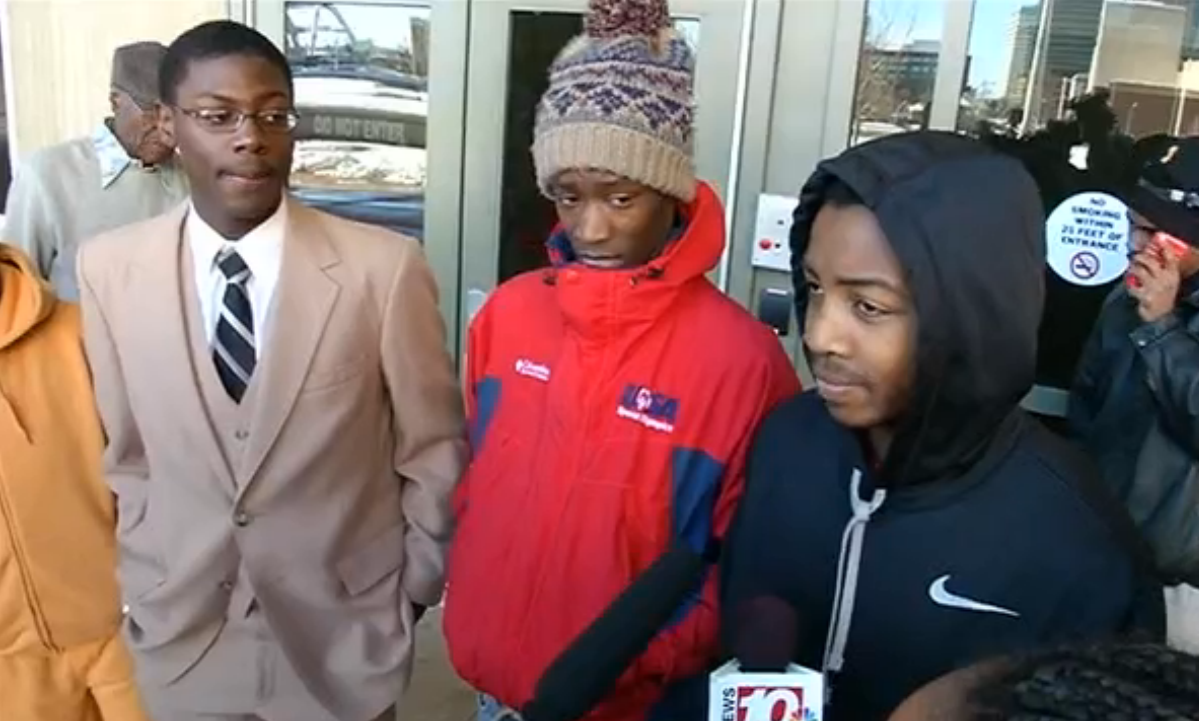 (screengrab via WHEC.com)
2. People who are black in America today. You're not going to believe how badly these three teenage boys screwed up: they were black and stood somewhere. I know, right? Raliek Redd, Deaquon Carelock, and Wan'Tauhjs Weathers are members of the Edison Tech High School varsity basketball team. They were waiting on Main Street in Rochester, NY, to be picked up by their coach, but before he arrived, the three teens were arrested for loitering. They tried to explain to police that they were just waiting to be picked up, but police claimed they were blocking the entrance to a local business (the business owner had complained before about loitering). Even the arrival of the students' coach, who told police the kids were telling the truth, didn't deter police from charging the students with disorderly conduct. Now, even a school board member has taken the boys' side, saying racial profiling is an increasingly common problem in Rochester. Not so fast, school board member. Standing around is the increasingly common problem. We need to take a stand against standing, by arresting everyone who isn't walking at a pace of at least 2 miles per hour, including pigeons. Our safety is at stake!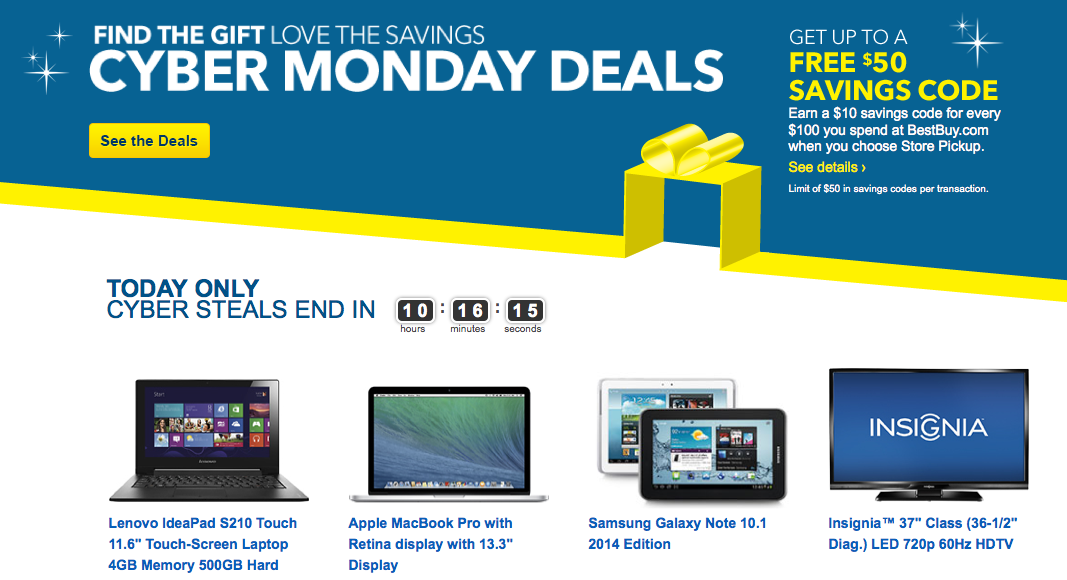 (screengrab via BestBuy.com)
1. People who made the mistake of leaving their homes on Black Friday when they could have just waited for Cyber Monday. The other day I bought a book at full price in a real, live store. It was very exciting, so I guess I understand the appeal of buying things IRL every few years. But why would anyone venture out of the safety of their living rooms on Black Friday, the day most reminiscent of a horror movie on the holiday calendar? Can the deals possibly be that good? Accounting for all the gas used driving there, time spent waiting in line, and the cost of treating your injuries afterward, surely Cyber Monday is a wiser fiscal choice. Plus, there are so fewer people involved. The much more pressing question: when are they going to make the Cyber Monday version of Thanksgiving itself?
(by Shira Rachel Danan)