5. Miley Cyrus and Katy Perry. Saturday night at the Staples Center, Miley Cyrus climbed offstage and kissed Katy Perry on the mouth. It wasn't hot, or funny, or startling. It was just the latest in a string of failed attempts by Ms. Cyrus to do something shocking. Come on, we all know Katy Perry's kissed a girl before! Most people went home unimpressed, but on the plus side, the kiss did inspire this important and poignant YouTube comment from user heatwave59: "man that shit was wack that was like a 1 second kiss hope there is some nipple licking next time." Word, heatwave59.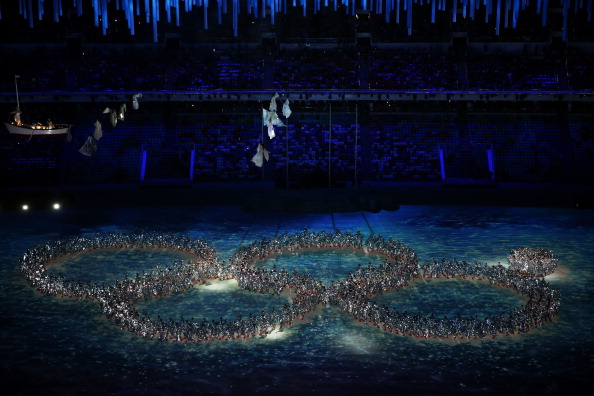 (Getty)
4. Anyone who was hoping the Sochi Olympics would be more hilariously disastrous. Look, obviously we're happy for the Olympians involved that the Sochi Olympics seem to have gone off without a hitch (well, besides weird bathrooms, this Opening Ceremony fail, and whatever was going on with the snowboarding halfpipe). Russia even had the good humor to mock the Olympic ring that failed to open by mimicking their own gaffe (above) during the Closing Ceremony! Of course, we weren't hoping someone would get hurt or anything like that. But couldn't there have been a few more curling stones flying into the stands? Couldn't the Olympic Village really have been a non-stop two-week orgy? Couldn't Vladimir Putin have stepped onto the ice to intervene during a particularly flamboyant ice dancing performance and then been so moved by the grace of the performers that he repealed oppressive anti-gay legislation then and there? No? Alright, Rio 2016 it is.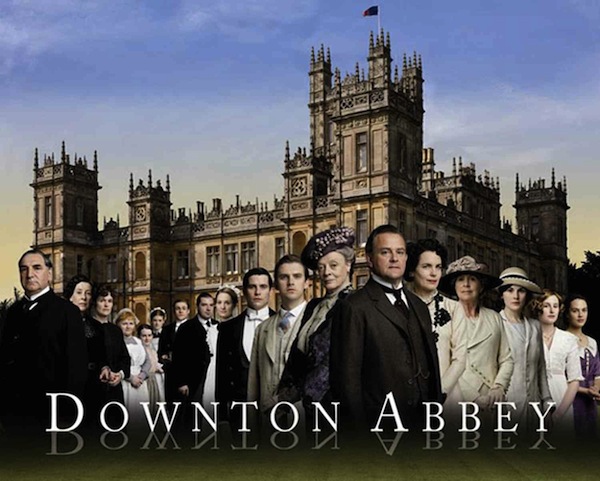 3. Downton Abbey fans. Another season of Downton Abbey has come and gone. Now we have to wait a whole year to see if this season was an anomaly or if the show will simply never be that good again. Yes, that's right, I'm not afraid to say it: this season wasn't quite as entertaining as past seasons! Harsh, but true. Maybe this season would have sucked less if one of the characters wantonly killed off last season was Mr. Bates. Is anyone else totally sick of him? The Dowager Countess had some good zingers, of course, but Thomas didn't so much as get someone unjustly fired, and Cora's character was even more dull than usual. Here's hoping next January brings better love stories, a handsome new footman, and Matthew back from the dead. Meanwhile, relive this season more enjoyably with our Downton Abbey on Facebook recaps.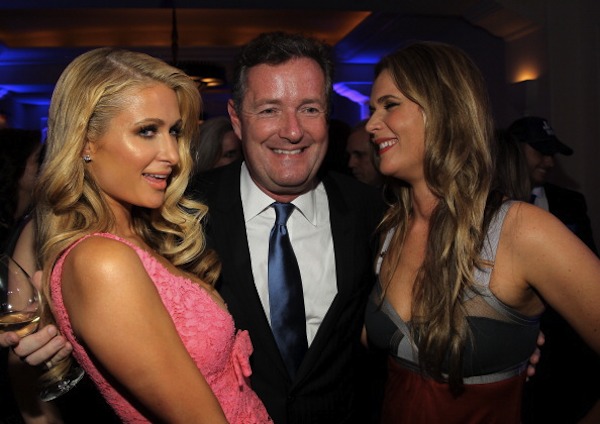 (Getty)
2. Piers Morgan. CNN has canceled Piers Morgan Live after three years on the air due to extremely low ratings. The former tabloid editor told the New York Times, "Look, I am a British guy debating American cultural issues, including guns, which has been very polarizing, and there is no doubt that there are many in the audience who are tired of me banging on about it." That's one way to look at it. Another way to look at it would be that his show had extremely low ratings. It's been a tough year for Morgan, who also recently came under fire for interview questions some perceived as transphobic and was investigated in the British phone hacking scandal. Frankly, he's no Larry King.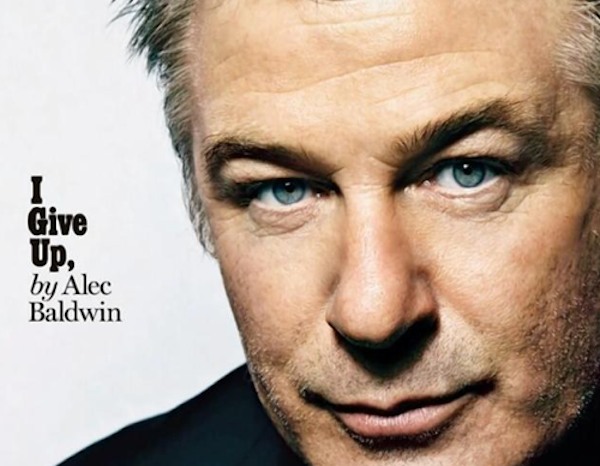 (via New York Magazine)
1. Los Angeles paparazzi who just found out they're about to get their asses kicked by Alec Baldwin. In today's New York Magazine, Alec Baldwin says "Good-Bye, Public Life" and he also says goodbye to New York City. After decades of (he believes) being villified by the paparazzi and having his words distorted , Baldwin says, "I loathe and despise the media in a way I did not think possible." Now, he wants to leave the public eye, and the place he thinks he can do this best is Los Angeles, "a place where you live behind a gate, you get in a car, your interaction with the public is minimal." We could suggest some cities where he may find it even easier to avoid public life—Topeka, Kansas springs to mind—but nobody asked us. Sorry, Baldwin, but it's hard to take seriously your claim that you're done with public life when you're withdrawing to the very place where people go to get famous.
(by Shira Rachel Danan)