5. Anne Hathaway. This was supposed to be Anne's big night. After cleaning up at a string of awards ceremonies, with each acceptance speech inspiring more "I hated a girl like her in high school" internet fury than the last, Hathaway was the only nominee in the actress/actor categories who everyone knew was a shoo-in, so she had more than enough time to make this the most memorable attention-gobbling awards appearance of them all. Sadly, whatever insufferable crap she pulled last night was completely obliterated from everyone's memory when Jennifer Lawrence fell flat on her face on her way to win Best Actress, and then proved herself to be a sweet, unassuming, non-infuriating antidote to Hathaway's theater camp attention hog.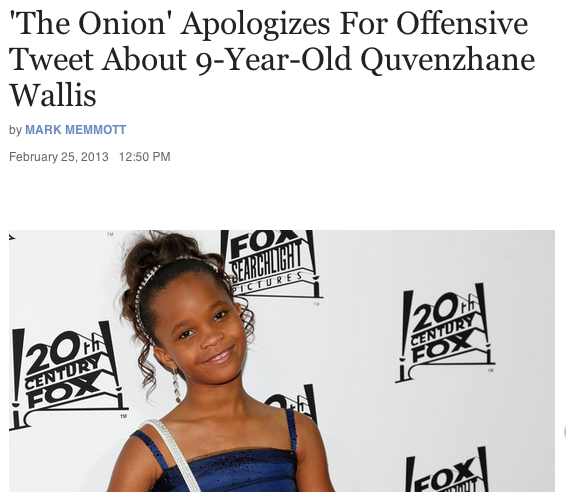 4. The Onion. A lot of people got real cranky last night because The Onion called a 9-year-old a "cunt" in a tweet intended to be ironic, just like everything ever written by the fake news site over the past couple decades. Personally, we didn't really feel strongly about it either way — after all, we've never met Quvenzhané Wallis. Then the people who weren't cranky got cranky today because The Onion took the pretty unprecedented step of actually apologizing. They have pretty much never done that for reasons that are now obvious: offended people don't care, and people who weren't offended are now pissed The Onion backed down. Moral of the story: If you're going to call a 9-year-old a c*nt, make sure you really, really mean it.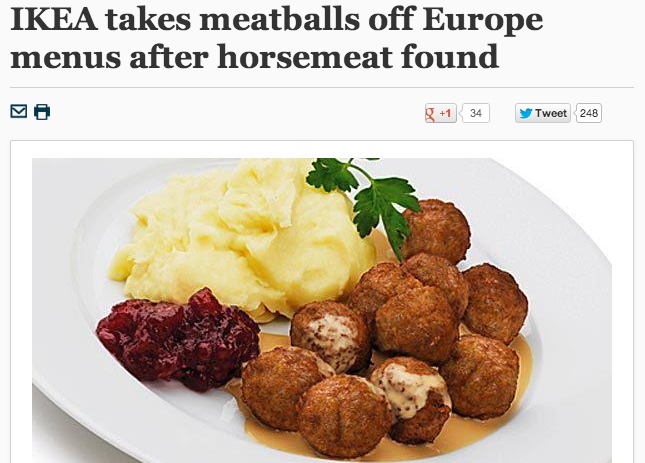 3. IKEA. Of all the places for horsemeat to be found, the Swedish meatballs in the IKEA cafeteria would have to be, well, the most obvious. Not that IKEA is known for cutting corners — except when it comes to assembly instructions that can be comprehended by educated adults, furniture that can withstand more than twelve sits, and their woeful lack of relationship counselors on-site — but we didn't exactly think we were getting prime rib for that $2.35 meal. Those meatballs were made of horse? We're just happy we were getting some member of the animal kingdom.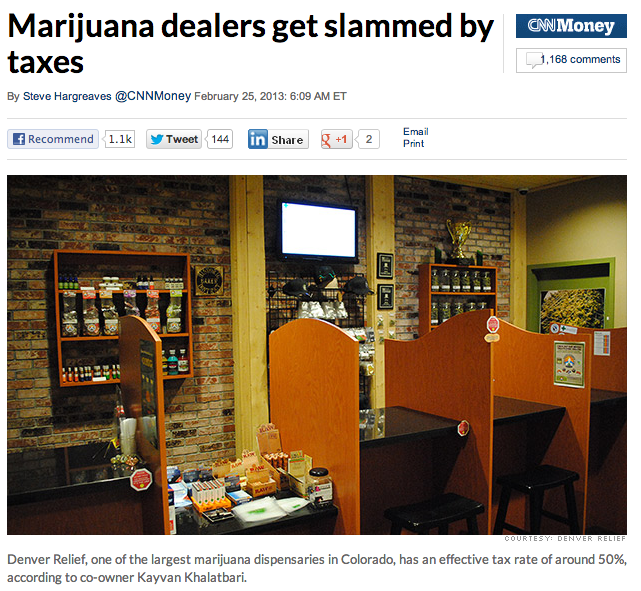 2. Pot Dealers. That mellow got harshed fast. Though the November elections made historically "kind" gains in the fight to legalize marijuana, with both Colorado and Washington making weed legal, pot-sellers are discovering that being a legal drug dealer isn't all brownies and beanbag chairs. It's also about the government taking every last dime they make. Thanks to an old law, people who sell illegal substances (weed's still illegal under federal law) can't claim the typical federal tax write-offs that people who sell legal stuff (like boner pills, anti-depressants, and assault weapons) can claim. So pot dealers might find themselves being taxed as much as 75%. Which means every time you get high you're paying a congressman's salary. If that doesn't get you off drugs, what will?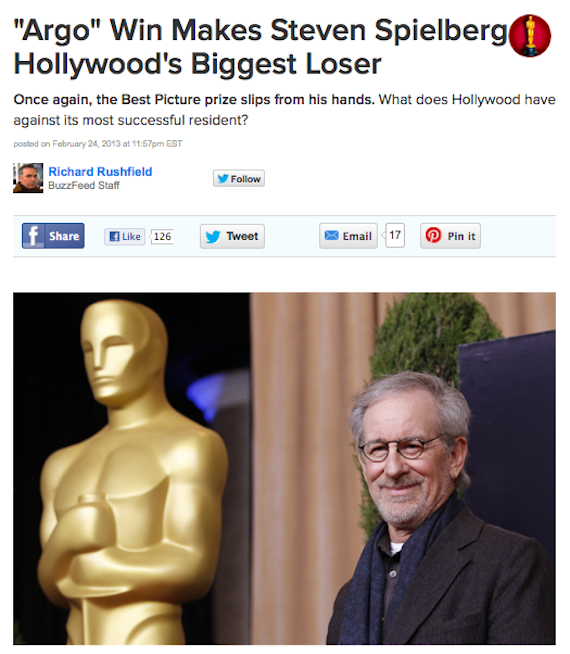 1. Steven Spielberg. When will quiet genius Steven Spielberg finally be recognized by mainstream Hollywood for his work? This was supposed to be the Oscars that snubbed Ben Affleck. Instead, Argo won a respectable three Academy Awards, including Best Picture. And yes, it meant they brought George Clooney back onscreen for several transcendent minutes, but poor, misunderstood Spielberg lost for both Best Director and Best Picture for Lincoln. Will the world ever be ready for his big-budget, celebrity-laden films on familiar topics?