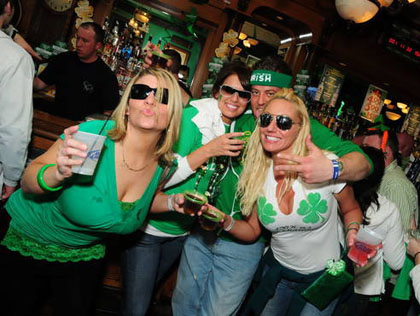 5. Binge Drinkers. Bottom of the mornin' to ye'. It's the day after Saint Patrick's Day, the quietest day of the year if you happen to work with a lot of alcoholics and/or people who still can't let go of their college years. They might wander into your cube to try to convince you—in whispered tones—that their "epic" barhopping was actually fun and not the worst night you could possibly imagine. But then they'll most likely retreat to their own cube, wait for the Advil to kick in, and hope no one really engages them because they're hungover enough to feel their own heartbeats in their brain stems today. In short, your most obnoxious coworkers are too sick to be obnoxious at their usual volume. Relish it.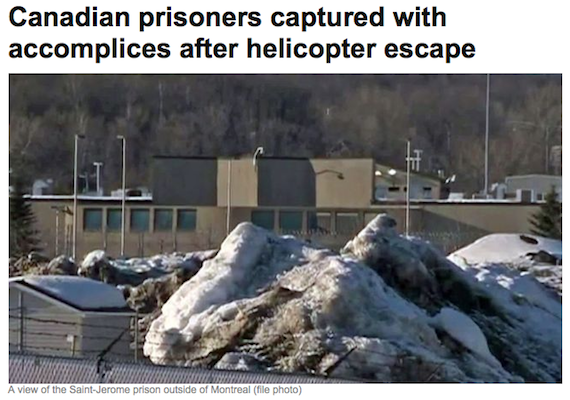 4. These escaped Canadian prisoners. After being plucked off the roof of their prison by accomplices who had hijacked a helicopter, two Canadian escapees probably had a brief moment where they thought they were the coolest dudes in the world (or at least Canada). But just like everything badass that happens in Canada, this story had a polite ending, and all were quickly captured. Just for the record, in the American version of this breakout, the helicopter would have exploded over the U.S. Capitol, and one of the inmates would have survived by landing on a Harley behind a woman in a leather bikini and driving off into the sunset. You'll get there, Canada. You'll get there.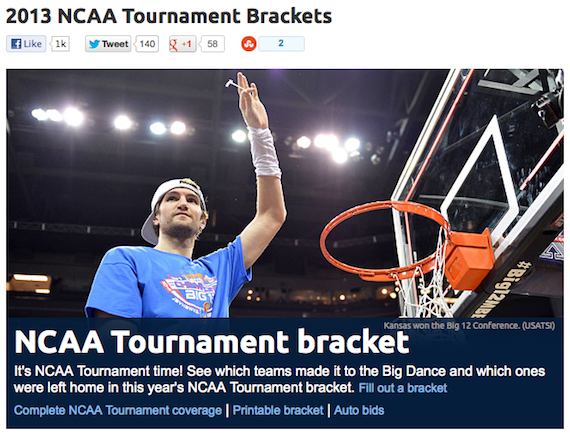 3. Anyone who doesn't care about college basketball. Time for some April Craziness! The NAACP national foosball (?) awards tournament is happening. We can't wait to watch all the matches! Okay fine, we don't really understand or care about what's happening. It's just that everyone in the office chattering away excitedly about their brackets makes us feel left out and vaguely irritated. And the worst part is, it will be weeks before we can start not caring at all about baseball.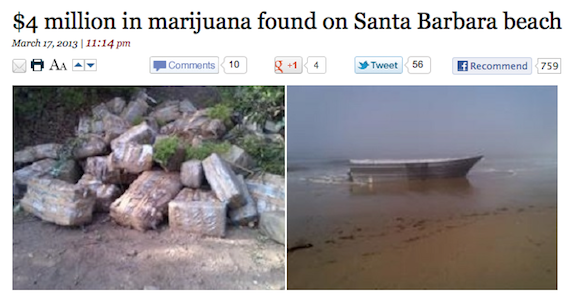 2. Whoever lost $4 million worth of pot on a California beach. The problem with having $4 million worth of pot is that eventually you're going to get high and forget where you left it. An estimated 2,000 pounds of plastic-wrapped marijuana has been found abandoned on a beach in Santa Barbara, which is slightly more pot than is usually found on the beach in Santa Barbara. The sad thing is, nobody gets that marijuana now. The police aren't going to release it back into the pot economy. It's going to go on some evidence shelf in a basement until it's dusty and useless. And frankly, that's just irresponsible smuggling.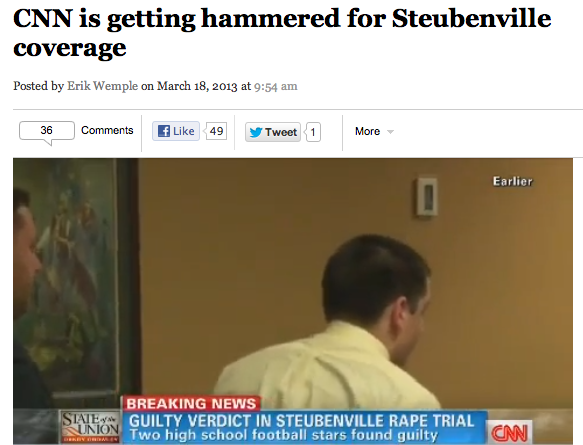 1. Everyone at CNN. Yesterday a guilty verdict was handed down for two high school teens who raped and urinated on an unconscious teenage girl, then bragged about it in tweets and videos shared online. How's a news outlet supposed to find an angle for a story like this? "The Triumph Of Justice?" "The Callousness Of Our Youth?" They could even have grabbed the Twitter angle, as the press is so often excited to do. "Has Social Media Made It Harder To Be A Rapist D-Bag Piece Of Shit?" Never one to take the easy way out, CNN's Poppy Harlow chose to focus her coverage on the rapists' "promising futures," how they were "star football players" and "very good students" who just watched as their lives "fell apart," because of that whole raping-a-girl thing that they did willingly and proudly. It really screwed things up for these nice kids, and for CNN, since siding with convicted rapists in a rape trial tends to draw criticism of the "you guys are just the worst at this shit" variety.