5. Indigenous Peoples/Italians/Anyone who has to work today.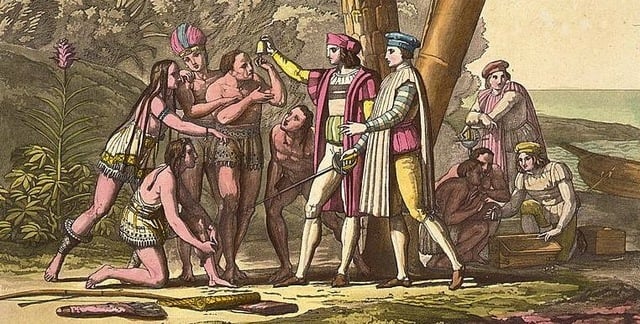 Who has it worse today? Italians, whose only holiday is being eroded by pesky people learning pesky history, or indigenous peoples? Well, with some cities starting to celebrate Indigenous People's Day, you can argue that today is slightly less terrible for Native Americans than every other day since Columbus arrived. So, the answer is clear: the real victims here are me and everyone else who is at work right now because previous generations didn't think this holiday through, and it never really stuck.
.
4. America's health care workers, because they're all about to get Ebola.
Turns out, trying to help people survive Ebola is a great way to get Ebola. Although officials still insist the disease is relatively hard to catch, there was still an unspecified "breach of protocol" that resulted in infection for a Dallas nurse who was treating the late Thomas Eric Duncan while wearing all the protective gear you can have short of a Hazmat suit. Despite the fact that this is the second Ebola infection within the US, Center for Disease Control officials emphasized how quickly the infection was discovered as proof that the overall system for fighting Ebola is working. Especially if you're not a nurse.
.
3. The girl who tweeted this insult about Seth Rogen that he then retweeted.
honestly why is seth rogen so gross he just looks like an old banana

— kait idk (@kaitxburton) October 11, 2014
— kait idk (@kaitxburton) October 11, 2014
Twitter user kaitxburton made a mistake this weekend. She said Seth Rogen looks like an old banana. Seth Rogen then retweeted this to his 2.3 million followers, and it got retweeted hundreds more times. Kaitxburton quickly realized she was screwed, and tried to walk back her statement and insist she was still a fan, but by the time Rogen tweeted out a picture of his face next to an old banana for comparison, it was far too late. Besieged by irate fans and amused jokesters a lot, Ms. Burton learned an important rule of the Internet: it's best to make fun of celebrities who aren't better at using social media than you are.
.
2. The rest of the cast of 7th Heaven, who won't be making money on reruns anymore.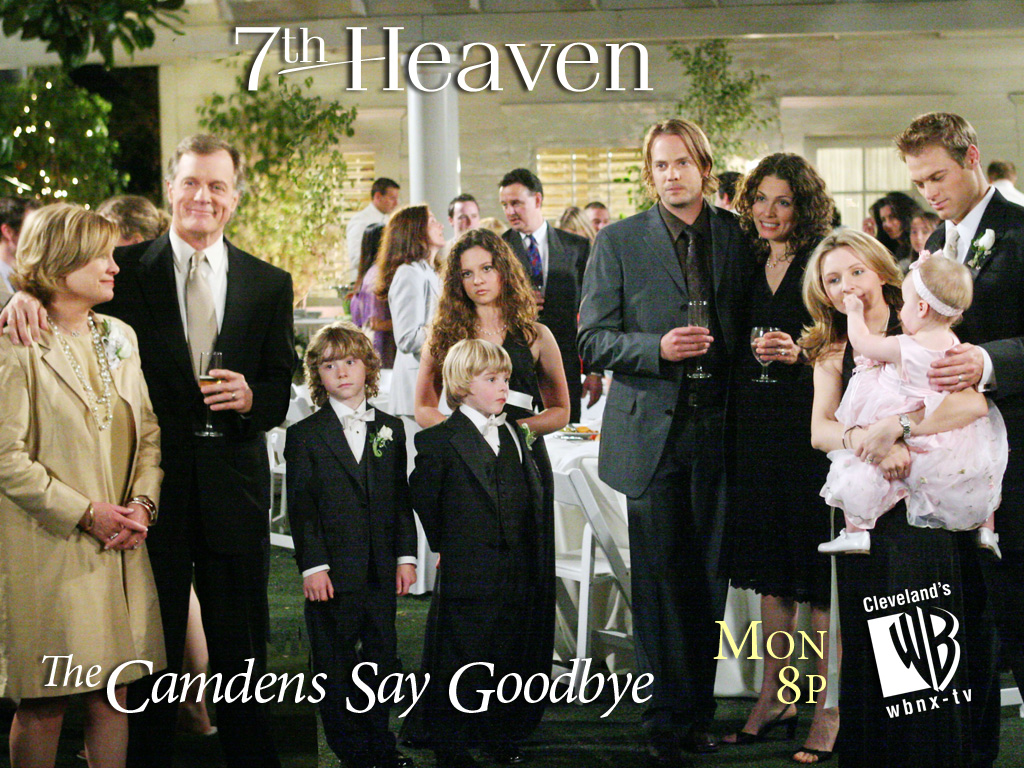 With 10 seasons, 7th Heaven should have been headed to the kind of syndicated rerun afterlife that would guarantee its cast members residual checks from here until Judgment Day. Unfortunately, the show's patriarch, Stephen Collins, turned out to be too much like a real-world clergyman and confessed (in a therapy session with his ex-wife) to being a kiddy diddler. So far, only two relatively-unknown former child actors (who didn't play main characters) have complained publicly about the financial ramifications of Collins' pedophilia, but let's face it: this was something every single person who was on the show thought about within the first 10 minutes of hearing the news.
.
1. This woman who found a three-inch leech living inside her nose.
Here's a little pre-Halloween horror story: Daniela Liverani, a 24-year-old Scottish woman, went backpacking through Vietnam when she picked up a disgusting leech hitchhiker. She started getting weird nosebleeds, which she attributed to a recent motorcycle crash. Until, that is, the secret leech grew big enough over the course of a month that it started to droop out of her nose, especially when she was in the shower. "He would come right out as far as my bottom lip...last Thursday, I jumped out of the shower to really look closely in the mirror and I saw ridges on him. That's when I realized he was an animal." Let this be a lesson, people: if you have a booger that seems sentient and crawls in and out of your nose, get it checked out. If Liverani had let the leech keep growing, it would apparently have found its way to her brain, according to doctors.
(by Johnny McNulty)