5. Honey Boo Boo.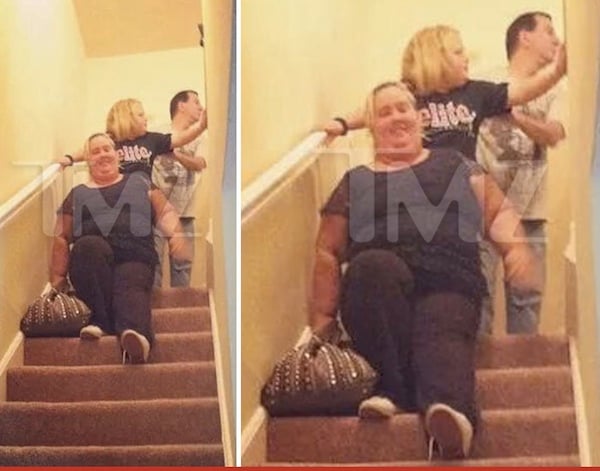 (via TMZ)
We've all had a good time laughing at Honey Boo Boo's unintentionally hilarious family over the last few years, but the family has become much less funny in the past week. TLC recently canceled the new season of "Here Comes Honey Boo Boo" after news came out that mom June Shannon is dating her ex-boyfriend Mark McDaniel, a convicted child sex offender who allegedly molested her older daughter Anna Marie several years ago. In addition to the show being canceled, Mama June may face a visit from Georgia's Child Protective Services—all because of information discovered by TMZ. Mama June denies reuniting with McDaniel, but TMZ's photos suggest otherwise, and they even show Honey Boo Boo spending time with him. As these disturbing family problems unfold on a national stage, fans of the show are questioning whether networks spend enough time vetting the people they put on our televisions or work hard enough to protect vulnerable children they put in the spotlight. Just kidding, we're obvs ready for the next set of weirdos! —SRD
.
4. Health care workers returning from West Africa.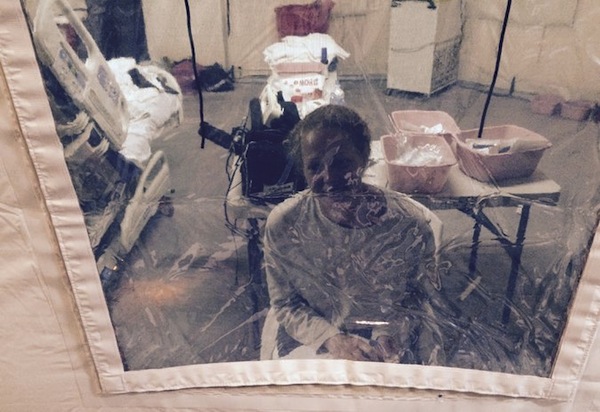 (via Steven Hyman, Hickox's lawyer)
A nurse returning from treating Ebola patients in Sierra Leone through Newark, New Jersey, has spoken out about her treatment by public health officials. After being detained for 7 hours—only slightly longer than a normal Newark Airport delay—Kaci Hickox was involuntarily quarantined at a New Jersey hospital despite being asymptomatic. While not everyone thinks that's such a bad thing—Chris Christie was like whatevs—her description of her experience reveals how disorganized and fear-driven our response to Ebola has the potential to be. On Sunday, New York Governor Andrew Cuomo changed the terms of the state's new 21-day mandatory quarantine, saying healthcare workers could be at home and would be compensated for the time they missed at work. The good news is: you're way too selfish to consider going to West Africa anyway, so aside from the fact that a stymied response to Ebola abroad means it will probably get worse here, this doesn't really affect you! —SRD
.
3. Oprah, because her driver rolled over someone's foot.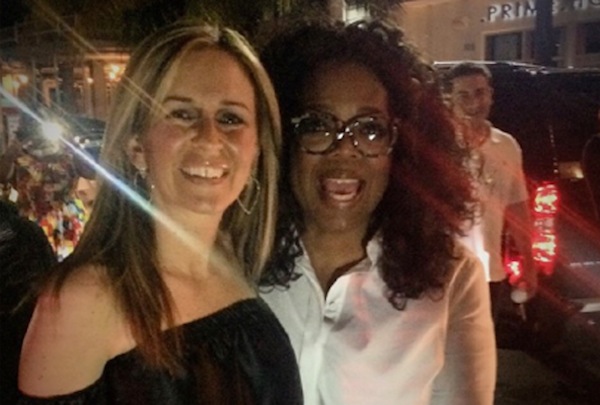 (Facebook via Page Six)
It must be hard to be Oprah. You're so beloved that the standards you're held to are completely unreasonable. Your hair has to be perfect. Your words carefully chosen. Your driver can never roll over someone's foot. Yes, that's exactly what happened to Oprah Saturday night, and she handled it with class. The Queen of Talk was visiting Miami restaurant Prime 112 when her SUV's driver rolled over Miami woman Lori Geller Bender's toes. Bender's husband banged on the window to get the driver to reverse, and she escaped with minimal injuries. Oprah jumped out of the car to apologize, offering to take some photos together, which is the going compensation for toe-crushing. Bender told Page Six she "wasn't hurt," but that seems hard to believe. Maybe she was just distracted by being so close to Oprah's glow. —SRD
.
2. Anyone hoping to see Ariana Grande out in public while Ebola's still a thing.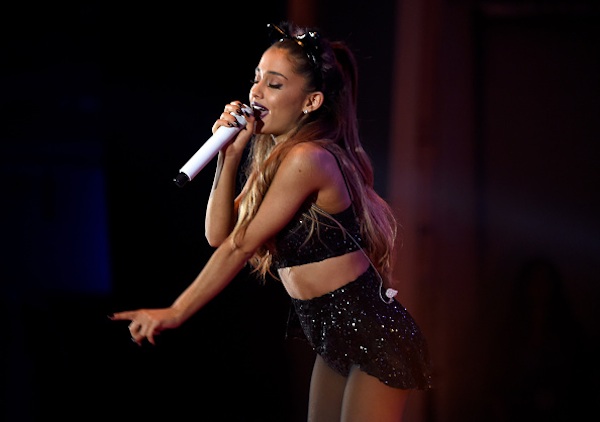 (Getty)
A whole bunch of people were disappointed last Wednesday when Ariana Grande was a no-show for a charity gala for Pencils of Promise, a foundation that donates educational supplies to children in developing countries. Why did she bail on the downtown Manhattan event? According to insider sources, it was the tiny diva's petrifying fear of catching Ebola on an airplane or in New York. According to event organizers, she was absent due to scheduling issues, although a cursory search of the star's social media showed she wasn't doing something else, and her manager Scooter Braun was at the event. So basically, if you ever want to see Arianna Grande in public again, you'll have to wait until the whole Ebola situation gets resolved enough that she'll come out of her underground bunker. —JMC
.
1. Anyone hoping to see a new last name in the White House in 2016.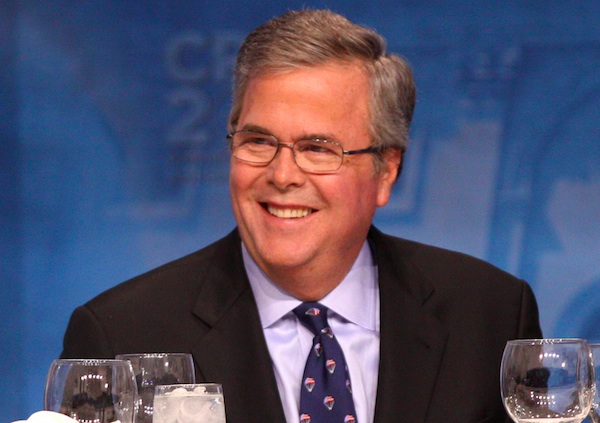 (via Flickr)
Speaking in that characteristic, somewhat nonsensical Bush fashion, Jeb Bush's son George P. told ABC yesterday regarding his dad's potential run for president: "I think it's more than likely that he's giving this a serious thought in moving forward." So let's get real here: we're looking at a Clinton-Bush match-up in two years. Though it's a little depressing that our plutocracy continues to masquerade as a democracy, in all honesty, this should make things a lot simpler. No getting to know a new family or learning what we hate about each candidate—we've got two devils we know, and all we have to do is be too apathetic to vote. —SRD