5. Anyone planning a wedding, because Solange Knowles has outdone you in every way.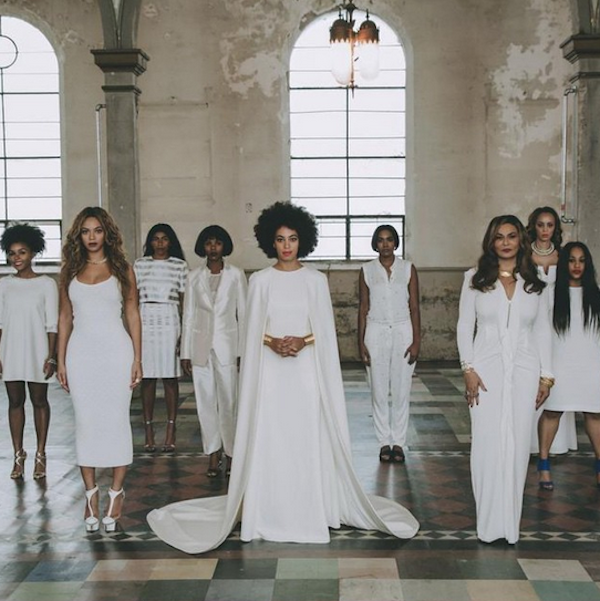 (via Beyonce on Instagram)
Might as well delete your Pinterest accounts, brides to be, because newlywed Solange Knowles has outclassed you in every possible way. This weekend, the 28-year-old singer-sister-to-Beyonce married second husband Alan Ferguson, 51, in New Orleans. Today, it's time to start calling your guests and letting them know your wedding has been called off, because Solange's entire bridal party wore white and had their photographs taken in the classiest wedding photos ever. Maybe you and your fiance should just get a civil union since you'll never think of a more adorable way to arrive at your ceremony than by bicycle.