5. Maria Shriver, because Miley Cyrus is dating her son.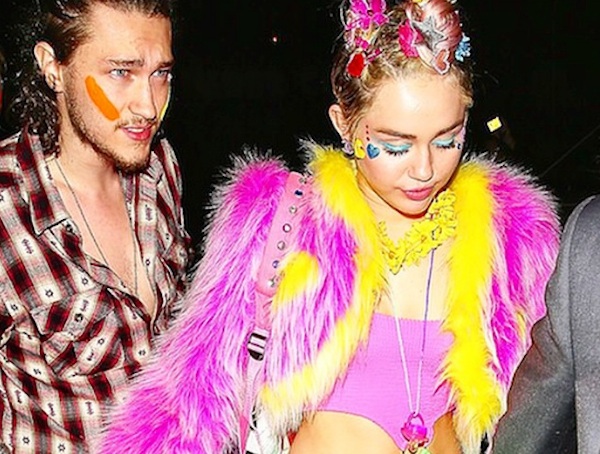 (via Instagram)

All of us are a little overwhelmed by the news that Miley Cyrus is dating Arnold Schwarzenegger's son, Patrick. But most of us are just grossed out by their long, public make-out sessions. Only Maria Shriver feels the acute distress of a mother whose son is dating a woman best known for posting photographs of herself with penises of various shapes and sizes on Instagram. According to HollywoodLife.com, Shriver is "very, very worried" about her son's taste in women. "The birthday party with all the penis pictures disgusted her," said a source, referring to Miley's 22nd birthday bash. Hey, what was she supposed to have—hearts and stars and Barbie dolls? Miley is 22—a grown-up!—and a penis party is what she understands grown-ups to do.
4. Kirk Douglas, because People thinks he's dead already.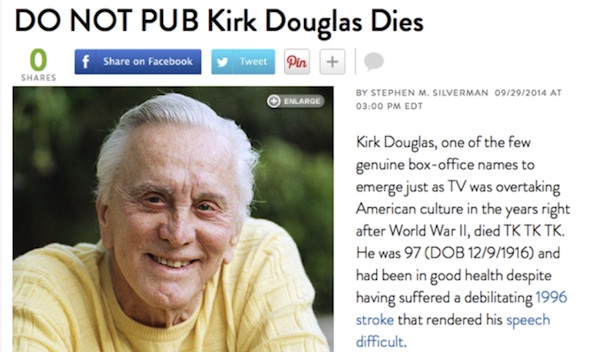 (via Gawker)

People accidentally published the nearly complete obituary of aging Hollywood star Kirk Douglas on their website this weekend. It's not clear when exactly they put up the post, but it was taken down by today. That's got to hurt Kirk's feelings, since as far as he knows, he's totally alive. It's one thing when a magazine decides someone young has died, but when it's someone elderly, the mistake feels more pointed. Hopefully, People learned their lesson. Instead of just putting "DO NOT PUB" at the beginning of the title, the author should have made the title more clear: "SRSLY GUYS DO NOT PUB THIS KIRK DOUGLAS STILL KICKING IT Kirk Douglas Dies.
3. Former Girl Scouts who marched through the freezing rain to sell cookies because now girls can sell them online.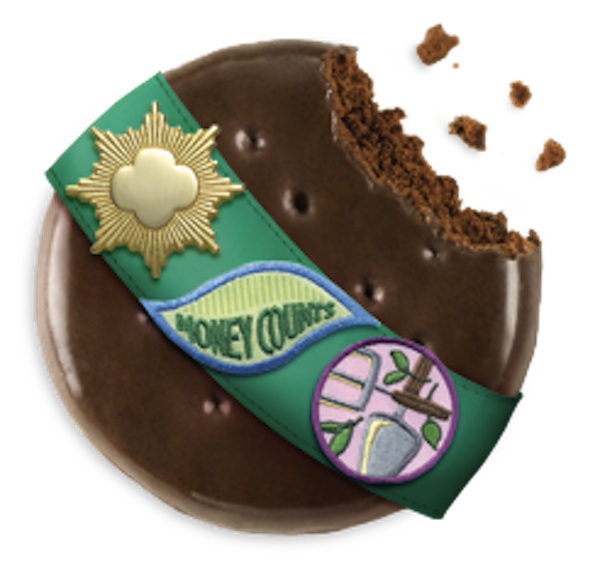 (via GirlScouts.org)
In keeping with the theme of kids today not having to work nearly as hard as you did, Girl Scouts will now be able to sell cookies online. Instead of trudging through the snow uphill both ways just to get Old Mr. Cameron to buy a single box of Tagalongs, your daughters are going to have yet another excuse to steal your phone and sit on their asses. At this point, there's pretty much zero chance of your kids learning the important lesson that hard work pays, so you might as well cozy up on the couch, re-watch Frozen with them, and let the dollars roll in.

2. Corporations that are people, because Black Friday sales were down 11% this year.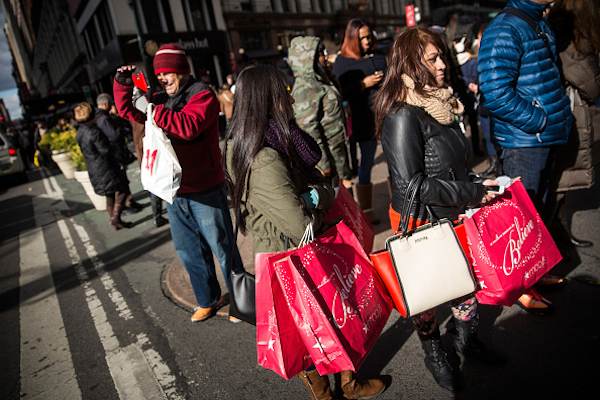 (Getty)

If you're a person who is also a corporation, you're probably feeling pretty bummed out today. Black Friday sales were down 11% this year, with consumers spending just $9.1 billion in stores on Friday this year. Sure, it's possible consumers were doing more of their spending on Thanksgiving Day itself and online over the weekend, but those Black Friday numbers still sting your living, beating corporate heart. You're probably wondering what you did wrong—did you push the Keurigs enough? Do people even realize next month is Christmas? You may never know. That kind of internal regret and uncertainty is just the tipping point of why it's hard to be a human individual who is also a corporation.
1. Elizabeth Lauten, the GOP staffer forced to resign over her comments about the Obama girls.

(Getty)

GOP staffer Elizabeth Lauten resigned today after controversial remarks she made about the Obama girls on Facebook were widely condemned. Lauten was the communications director for Republican Tennessee State Representative Steve Fincher. "Try showing a little class," Lauten wrote on Facebook, criticizing the girls' choice of outfits at the annual turkey pardoning. "Then again," she went on, "your mother and father don't respect their positions very much or the nation for that matter, so I'm guessing you're coming up a little short in the good role model department." Oh snap. Sick "you don't have any positive role models" burn. Lauten later apologized on Facebook, saying "many hours of prayer" had helped her realize her words were "hurtful." For the record, the appropriate outfit for a turkey pardoning is full American Indian headdress, a sequined bikini, and a wishbone-shaped necklace.
(by Shira Rachel Danan)