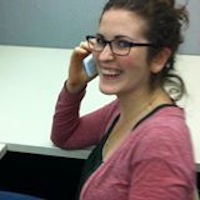 Filed by Shira Danan

|

Dec 08, 2014 @ 12:28pm
5. Naturalist Paul Rosolie, who couldn't even get himself eaten by an anaconda.

(via @PaulRosolie)

Can you believe an outrageous-sounding TV stunt didn't deliver? Naturalist Paul Rosolie appeared on the Discovery Channel's Eaten Alive last night, with promises that he would get eaten alive by a 25-foot anaconda. He donned a special snake-proof suit, and searched for the perfect anaconda. But then the guy gets a tiny bit eaten—down to the shoulder—freaks out, and calls the whole thing off. What a snooze fest. Even the anaconda looked bored. More like #NotEatenAliveCauseHeChickenedOut, amirite? The Internet is not amused with Mr. Rosolie today.