5. Chelsea Handler and Miley Cyrus, who both posted topless photos to Instagram Saturday and had them taken down.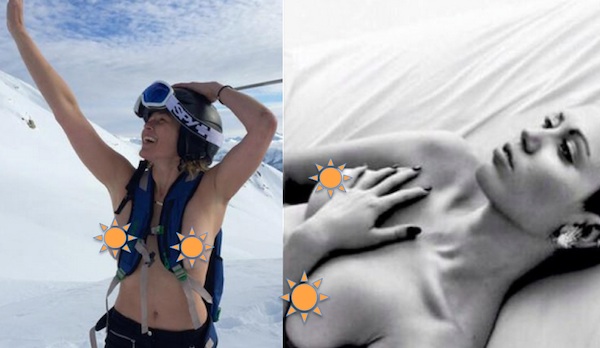 (via Instagram/Twitter)
How embarrassing! Nipple activists Chelsea Handler and Miley Cyrus both showed up to Instagram on Saturday not wearing the same shirt. Handler posted a photo of herself skiing topless to Instagram with the caption "I lost chunk [her dog] on the mountain." She later posted a similar photo to Twitter when those tyrants at Instagram upheld their stated policies and took the first topless photo down. Miley posted hers to Instagram on Saturday night with #FreeTheNipple. You can see the uncensored photos—and I guess feel good about women's empowerment? Not quite clear on how this works—pretty much anywhere because this is the Internet.