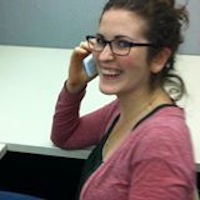 Filed by Shira Danan

|

Feb 02, 2015 @ 11:54am
5. Taylor Swift, because Katy Perry threw some (very) subtle shade last night.
I might be reading to much into this #HalftimeShowKatyPerry pic.twitter.com/0K38kM4BYZ
— Smiler For Life (@mileyfan2014) February 2, 2015
Did Katy Perry get in a (almost imperceptible) dig at Taylor Swift last night? Among other creatures that danced behind Katy Perry during the Super Bowl halftime show were women in vintage-looking polka dot bikinis. Polka dot bikinis that looked SHOCKINGLY similar to what T. Swift was wearing during her 2012 Cape Cod summer romance with Conor Kennedy. Coincidence??? I don't think so! And neither do the folks at Hollywood Life, who also claim a "source" told them Taylor's reaction to the halftime show was: "Missy Elliot had a great Super Bowl performance. That's it!" Oh snap, Katy Perry! The gals' original feud was over backup dancers who ditched Taylor for Katy's tour, so it all makes sense if you squint a little. We can't wait to see how this blood feud continues to play out in the fevered imaginations of Hollywood reporters.