5. Kanye, because Beyoncé got robbed yet again.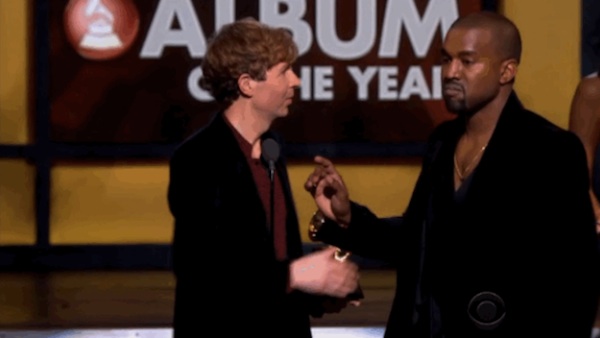 (screengrab via CBS)
Kanye takes it personally when albums that he really liked don't win Grammys. So today, after watching Beck rob Beyoncé of the Album of the Year award she deserved (according to Kanye logic), Kanye is probably feeling pretty outraged. At first it seemed like his little stage-rushing gimmick was just a joke. But an interview with E! after the show revealed Kanye was dead serious about his complaint. "You all know what it meant when 'Ye walks on the stage,'" he said. Well, we thought we did, anyway.

4. People who are gluten-free and lactose intolerant, because it's National Pizza Day.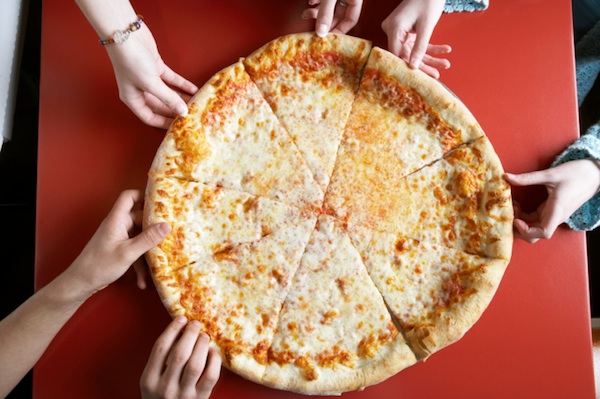 (Thinkstock)
It's the most important holiday of the year: National Pizza Day! Break out the wood-burning oven, because today is all about chewy crusts, crispy cheese, and juicy—oh I'm sorry. I'm so sorry. I didn't realize you were gluten-free. No, I'm sure quinoa crust is just as good. And yes, that shredded cauliflower totally resembles cheese, Mr. Lactose Intolerant (I don't know why your parents named you that). Oh god, please stop crying. Come on, it's National Pizza Day!
3. Charles Manson, cause it turns out his fiancee was planning to use his corpse to make money.
Poor Charles Manson. (I can't believe I just said that, either.) It turns out the old man's young fiancee was scamming him for all he's worth (his dead body). They just got their union approved not too long ago, and now the wedding has been called off. 80-year-old Manson found out his 27-year-old fiancee Afton Elaine Burton wanted to marry him for his corpse. She planned to display his body in a glass coffin after he died and then charge people to see it. Kind of romantic, but Manson isn't into that (he thinks he's going to live forever, anyway), so he broke things off. Which means somebody is single again, ladies!
2. This woman who didn't know she was pregnant and then delivered a 14-pound baby naturally.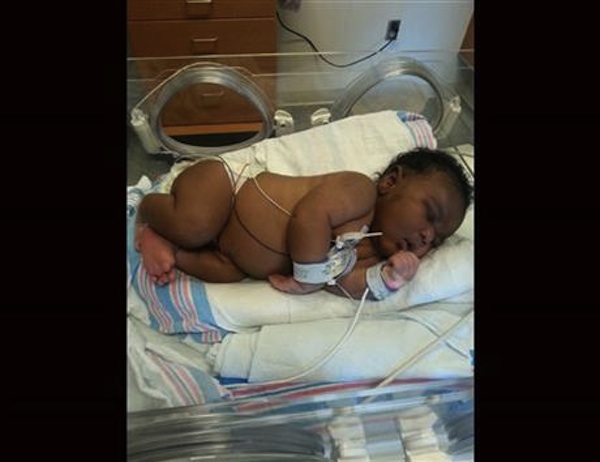 (via St. Joseph's Women's Hospital)
Maxxzandra Ford, a Florida mom of two, didn't know she was pregnant with a third baby until she was already 35 weeks along. She initially thought she was pregnant with twins because she had gained so much weight (but otherwise felt good, which is why she didn't suspect she was pregnant). Cut to the delivery room, where Ford was pushing and "cussing up a storm," when she discovered her new baby was exceptionally massive as he started to emerge. Her other two kids were 9 and 10 pounds, respectively, so she knows what a big baby feels like. This was something different. This baby, Avery, was 14.1 pounds. Luckily for Avery, his mom is extremely forgiving. She told the AP that the first she held him, she "loved it" and "just melted."
1. Native Americans trying to use Facebook, because Facebook think their names are fake.
Try again @Creepingbear apparently my family name does not meet @facebook standards. Way to go #ColumbusDay #facebook pic.twitter.com/HYiu55DYgh

— Shane Creepingbear (@Creepingbear) October 14, 2014
Apparently, Facebook's rules about what names people can use have made it extremely difficult for some Native Americans to use their real given names. Back in 2009, Parmelee Kills the Enemy (which, side note, is a fucking badass name) had to submit government documents so she could continue to use her name on Facebook. Shane Creepingbear, who had his account deactivated back in October (on Columbus Day!) told Colorlines that he thinks Facebook declaring certain names fake "can come off a tad racist." No kidding. Others have had to submit credit cards, Social Security numbers, and more. Over 10,000 people have signed a Change.org petition to try to get Facebook to recognize and allow Native names.