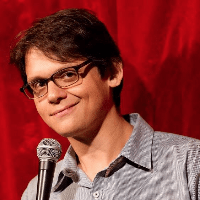 Filed by Matt Nedostup

|

Mar 23, 2015 @ 3:45pm
5. Bradley Cooper, because he broke up with his 23-year-old model girlfriend.

The body language says it all. (Getty)
Being Bradley Cooper must be awesome. He's a movie star, he's a sex symbol, he's a millionaire, he's the voice of a raccoon… you probably think his life is perfect, and on any other Monday, you'd be right. But this weekend, Cooper broke things off with his girlfriend of two years, Suki Waterhouse. Waterhouse, a 23-year-old English model and actress, apparently wasn't ready to settle down with the 40-year-old Cooper. In case you're not savvy, "not ready to settle down" is showbiz-speak for "holding out for Zack Galifianakis." Now, Waterhouse is celebrating her single life with a Clueless-themed girls' night out, while Cooper is being forced to deny having sex with Jennifer Lawrence. I have a tip for him though: have sex with Jennifer Lawrence.