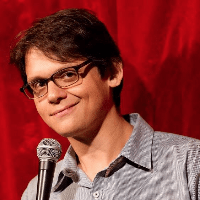 Filed by Matt Nedostup

|

Apr 06, 2015 @ 4:30pm
5. Jeb Bush, because it turns out he described himself as Hispanic on a voter registration form.

Hola. (Getty)
Jeb Bush is well-known as a lover of Hispanic culture. He speaks fluent Spanish and lived in Venezuela for two years. His wife, Columba, was born in Mexico. Univision even described him as a "Hispanic candidate." But none of that makes him a Hispanic person. At all. He's as white as they come, which is why it came as such a surprise when The New York Times dug up his Florida voter registration form from 2009 and found that he had checked the box for Hispanic. Come on, Jeb. If America won't really even let Ted Cruz get away with that, did you think you'd get a pass?