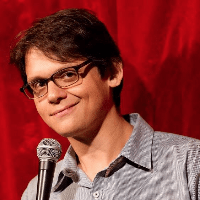 Filed by Matt Nedostup

|

Apr 13, 2015 @ 5:31pm
5. TV pitchman Dell Schanze, who's under investigation for kicking an owl from a paraglider and filming it.

The name "Dell Schanze" is an infamous one in Utah, as well as in the world of paragliding. Neither of those communities is normally a hotbed of controversy, but he's just that big of a dick. "Super Dell" Schanze is the former owner of Totally Awesome Computers, a retail chain that was based out of Salt Lake City until it shut down in 2006. Schanze is still well-known in Utah for his frenetic, high-energy commercials, and for his run-ins with the police, which include previous paramotor antics, as well as gun charges. (A paramotor is a paraglider with a small propeller.) When Totally Awesome Computers went totally bankrupt, he blamed it on the Utah media, calling everyone involved " liars and murderers."