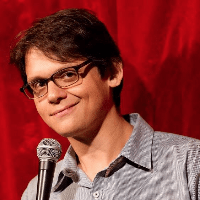 Filed by Matt Nedostup

|

Apr 20, 2015 @ 4:15pm
5. Jon Stewart, because he doesn't enjoy 'The Daily Show' anymore.

Eviscerating has lost its charm. (Getty)
If you aren't as into The Daily Show as you were 5 or 10 years ago, guess what? Jon Stewart agrees with you. In a new profile in The Guardian, Stewart explained his reasons for retiring from the show after 16 years, saying:
"It's not like I thought the show wasn't working any more, or that I didn't know how to do it. It was more, 'Yup, it's working. But I'm not getting the same satisfaction.'"
The sentiment is very similar to David Letterman's announcement of his own retirement, when he explained how he spent a whole work day caring more about identifying a bird than anything to do with his TV show. I guess it's just a reality of being a talk show host: no matter how well-respected you are or how much you love it, after a certain point it becomes routine. That's when it's time to hand the reins to a new generation so they can get sick of it.