5. Mother Earth. Time to dedicate one whole day to seeing how much we screwed up our planet in the last 364. This year's tally is not especially promising. Carbon dioxide concentrations are nearly 50% higher than they were in preindustrial times. Sidenote: If someone could figure out how to get carbon dioxide molecules to stop destroying the planet and start competing against each other in a televised dance off, they'd be a billionaire. On the plus side, scientists have discovered several planets that may have similar atmospheric conditions to earth, so we can always jump ship if need be. Happy Earth Day, indeed.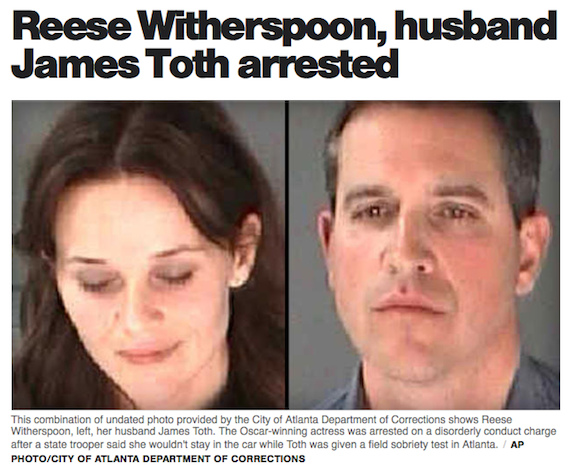 4. Reese Witherspoon. Although she does look terrific in this mug shot, we're still disappointed to learn that Reese Witherspoon isn't the perfect, blonde girl-next-door that we love to love. She isn't even blonde right now! The mug shot was taken after she and her husband James Toth were arrested over the weekend. Toth was pulled over and given a DUI, while Witherspoon—in typical sassy, Southern gal fashion—refused to remain in the car and demanded to know if police knew who she was or how much trouble they'd be in for arresting her. Apparently, they had not seen Walk the Line as they arrested her anyway for disorderly conduct. This is definitely the part in the movie where Reese eats a box of chocolates and turns her life around, montage-style.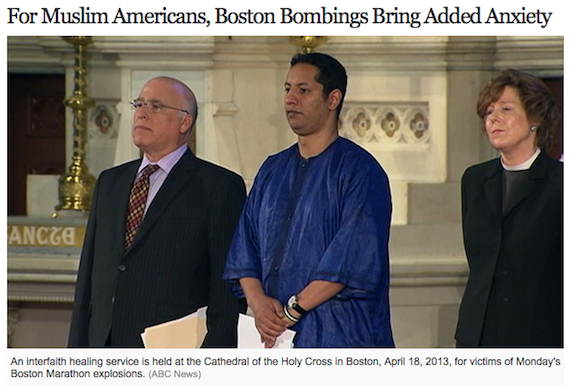 3. Muslim Americans. Man, terrorists ruin everything. As evidence comes to light that one or both of the Tsarnaev brothers may have been radical Islamists, Muslim Americans—who had their fingers crossed for days that the Boston Bombing culprits would be the Japanese mob or something—are undoubtedly disappointed. We finally have some very white villains to hate for terrorism, and they have to go and be Muslims. While everyone else is given the benefit of the doubt, Muslims now actually have to make public statements that they don't condone terrorism. Let's make Christians do that every time there's a mass shooting by a Christian and see how long it takes for gun control laws to pass.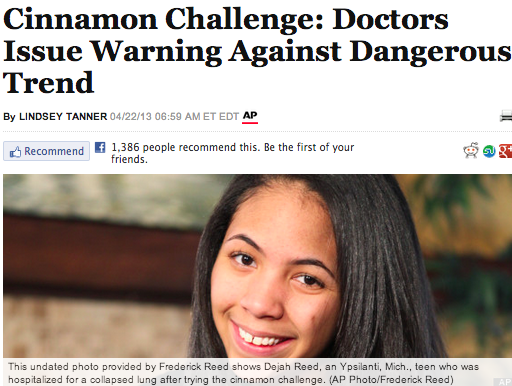 2. Teens who do whatever the Internet tells them to do. Doctors have issued an official warning to the more suggestible members of our population: stop eating spoonfuls of cinnamon! While this seems far more innocent than when we were kids and were told to quit huffing paint, apparently "the cinnamon challenge," a YouTube trend, has resulted in a lot of kids ending up in the hospital after trying to ingest a spoonful of cinnamon without water (spoiler: it can eff you up). For kids who log on to the Internet to be told what the next stupid thing they're supposed to do is, they're faced with a dilemma. The Internet told them to eat cinnamon, but doctors on the Internet are telling them to stop eating cinnamon. Hopefully they'll split the difference and just go back to planking.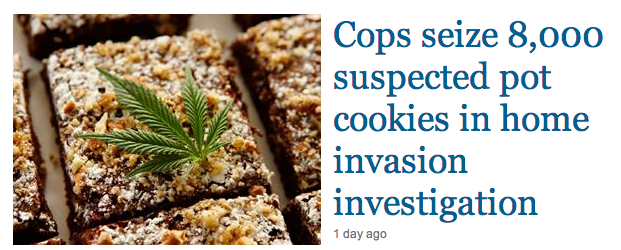 1. Whoever spent the last month baking these cookies. Last Thursday, while police in British Columbia were investigating a home invasion, they ended up at a house that was getting ready for the biggest 4/20 party in history (or they were, you know, just selling pot). This is why we never bake more pot cookies than we know we can eat in one sitting, which keeps us at around two or three thousand per day, depending on how hungry we are/what's on TV.