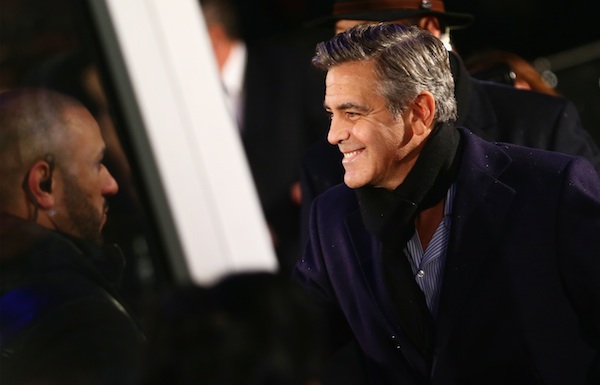 (Getty)
5. Every woman who ever imagined she and George Clooney might someday make it work. Bad news. It appears that confirmed bachelor and sexy smirker George Clooney, 52, has finally found someone worthy of his good looks, charm, and commitment to social justice. Her name is Amal Alamuddin, 36, and you are jealous of her. Secretly, you always thought the reason Clooney refused to settle down was because he'd never met you, but it turns out Clooney just needed to meet a woman as gorgeous, brilliant, and compassionate as Amal. It's actually hard to hate her, because she seems pretty awesome.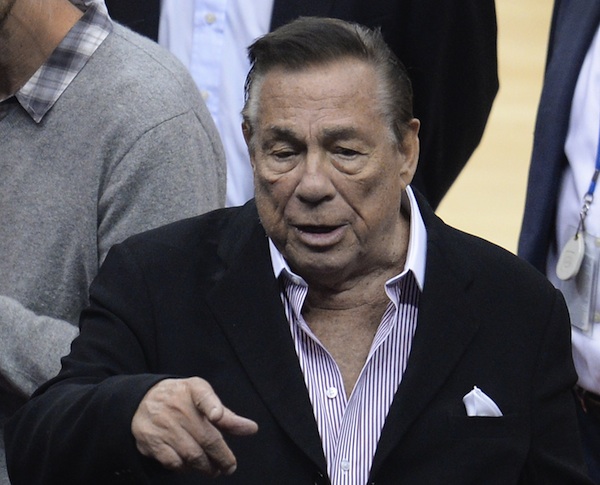 (Getty)
4. Donald Sterling. You may not exactly pity the guy, but it's hard to deny Los Angeles Clippers owner Donald Sterling is having a pretty bad Monday. On Saturday, TMZ released audio of Sterling talking to his girlfriend, V. Stiviano, about how he doesn't want her posting photos to Instagram that show her with black people or bringing black people—specifically Magic Johnson—to his games. Sterling doesn't exactly have a great reputation when it comes to minorities; he settled a lawsuit out of court in 2005 that alleged discrimination against black and Hispanic tenants in properties he owns. Players are pissed about the audio, fans are pissed, and many are hoping Sterling will face some serious penalties for his out-of-line comments or even get fired. 
3. A family who painted their house to look like the one in the movie "Up." Because their daughters were such big fans of the movie, Hosam Haggog and Fatima Rahman decided to paint their Santa Clara home to make it look like the pastel-toned house from the film Up. "We just thought we'd give them something fun to be proud of," the clearly well-meaning couple said. Even though neighborhood kids seem to love the new look of the old Victorian house, adult neighbors are less enthralled and are demanding the family repaint. Sounds like those crotchety old neighbors need to watch a Pixar movie about accepting change. Wish I could think of a good one.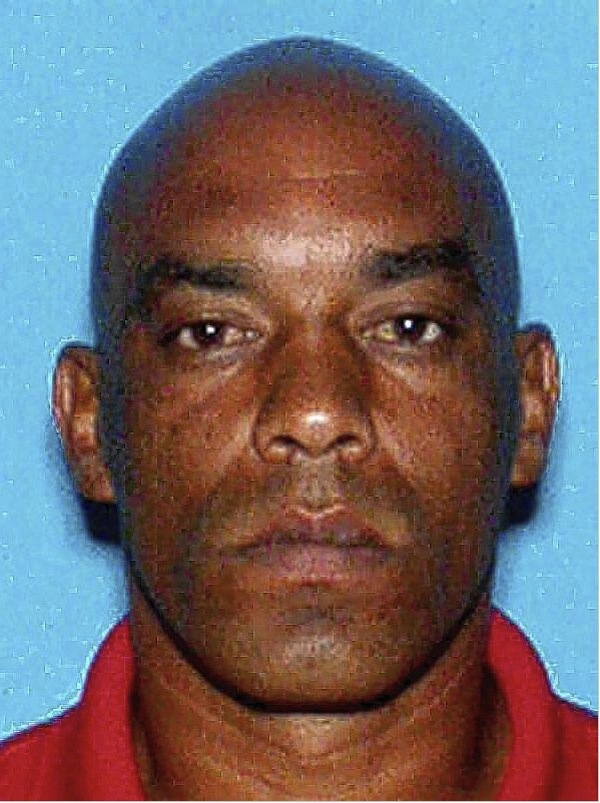 (FBI via Metro)
2. This super-dumb bank robber. This guy is super dumb, even for a Florida criminal. Felipe Cruz tried to rob a Chase Bank in Pompano Beach by walking in and presenting a teller with a note that read "Give me the 100s 50s 20s now. Do not set the alarm. Hurry!!!" Despite the three exclamation points, the teller, who was behind bulletproof glass, did not comply. Cruz made a run for it, but left the note behind. For some reason, perhaps a finely tuned sense of irony, he had chosen to write the note on the back of an online job application with his username and password on it. An FBI spokesperson said, "The robber has given us a clue. He probably should have continued looking for honest work." Then the FBI spokesperson high-fived all his buddies, presumably.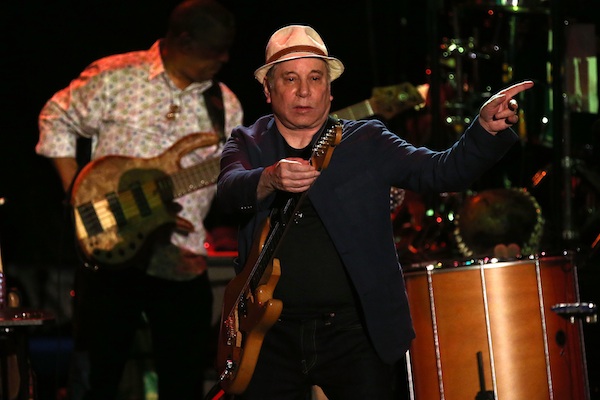 (Getty)
1. Paul Simon. Everything put together falls apart, y'know? Paul Simon and his wife Edie Brickell were arrested on Saturday for disorderly conduct after someone called in about a domestic dispute that may have been violent. A 911 call was made from their residence in New Canaan, Connecticut but the caller hung up, leaving only the sound of silence. When police responded, they found signs of injuries (but won't say who was injured) and arrested the pair, which is way #33 of the 50 ways to leave your lover. Today, old friends Simon and Brickell, who have three children together, appeared in court holding hands (though they might've been fakin' it) and insisted the problem was nothing but an out-of-character argument. Also, flowers never bend with the rainfall.
(by Shira Rachel Danan)