5. Nick Cannon. While trying to film a promo for America's Got Talent in the middle of a Knicks game, Nick Cannon was booed off the court at Madison Square Garden. He was supposed to pretend to sink an impossible trick shot, but he could barely get his set-up line out before spectators began to (loudly) protest being forced to be part of an ad for the show. Three minutes of booing later, and Cannon was forced to give up. It could have been worse. If this was in Philly, everyone involved would be dead by now.
What an honor! Thanks for the #selfie, @BarackObama pic.twitter.com/y5Ww74sEID

— David Ortiz (@davidortiz) April 1, 2014
4. Anyone hoping to take a selfie with Obama. Way to ruin everyone's fun, Big Papi. The White House is considering a ban on selfies with President Obama after Red Sox player David Ortiz took a selfie that was secretly destined to become an ad for Samsung. After Ortiz posted the photo to Twitter, Samsung put out a statement saying they were happy to be part of the historic moment. The White House was pretty pissed that the President's face was being used to sell a cell phone, though they have yet to sue the company. (Perhaps they're planning a drone attack?) Hilariously, Ortiz had the gall to claim the selfie was just a spontaneous, in-the-moment kind of thing, despite his corporate sponsorship deal with Samsung.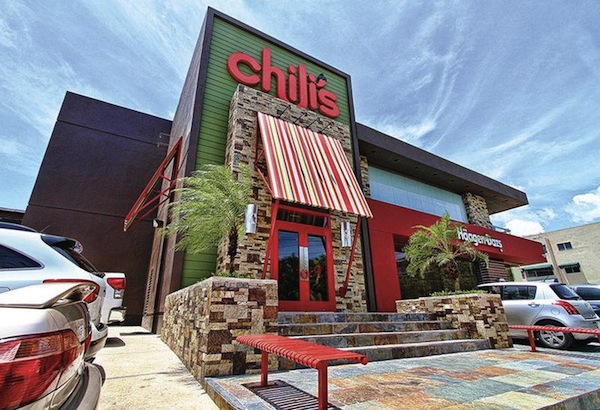 (via Wikipedia)
3. People in charge of fundraising for the National Autism Association. It's safe to order your Chipotle Chicken Flatbread again. Chili's has canceled today's scheduled Give Back Event, which would have allowed customers at over 1,200 participating franchises to donate 10% of their check to the National Autism Association. The restaurant was forced to call off the fundraiser after widespread backlash due to the NAA's perceived stance on vaccines. On the NAA's website, it states, "Vaccinations can trigger or exacerbate autism in some, if not many, children, especially those who are genetically predisposed to immune, autoimmune or inflammatory conditions." (That's not true, by the way.) Despite this, the NAA claims not to be officially anti-vaccination. We're just glad we don't have to boycott Chili's. Between boycotting Barilla, Mozilla Firefox, and Chick-Fil-A, we can hardly enjoy anything anymore! Being a consumer is exhausting.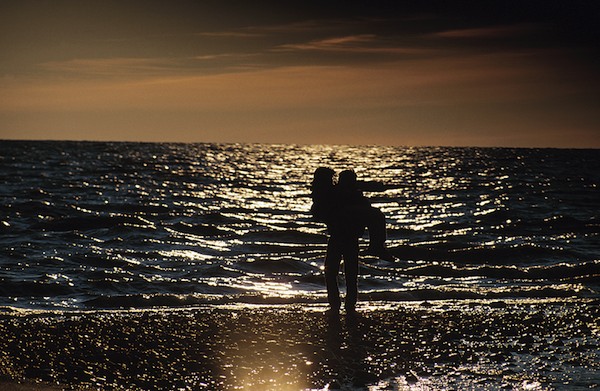 (file photo)
2. Old-fashioned Japanese romantics. Get the government into my bedroom! It used to be that Japanese men and women wooed each other the old-fashioned way, with candles and subtle perfumes and long walks on the beach. Now they can just fill out a government form to declare they're in love. It's not a national program (yet), but in the town of Nagareyama, residents have the option of making their love publicly known the bureaucratic way. With birth rates down, the program seems intended to help young Japanese couples along in the process of growing a family. The "love declaration form" has a space for your name, the name of the object of your affection, where you met, and even whether your feelings are reciprocated or not. It is sort of romantic but also slightly dystopian in a way that makes it feel a bit like a Gabriel Garcia Marquez novel. Hopefully, Nagareyama has a well-oiled local government. If love-declaring runs like most municipal programs, expect delays.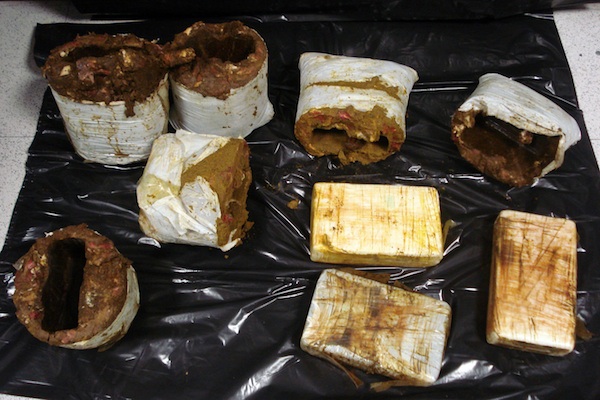 (via U.S. Customs & Border Protection)
1. Vegetarian cokeheads. It's difficult enough trying to justify their lifestyle of eating cleanly and partying hard, but now vegetarian cokeheads have to worry their drug of choice may be tainted with animal matter. A Trinidadian man named Yudistir Maharaj was arrested late last month after arriving in New York's JFK Airport with three packages of goat meat. An x-ray scan revealed the packets contained square objects within that turned out to be blocks of cocaine. Maharaj claimed not to know where the cocaine came from—he was just innocently transporting some goat meat across international borders!—but he was still arrested. The lesson? Vigilant vegetarians should always confirm with their dealer that their coke was smuggled in a soy-based meat substitute.
(by Shira Rachel Danan)