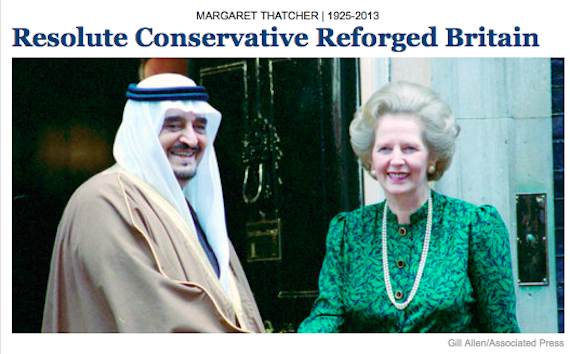 5. Anyone who hadn't finished writing their Margaret Thatcher obituary yet. The BBC took about fifteen seconds to roll out their pre-written obituary of the Iron Lady this morning. But some news sites had probably procrastinated preparing their obits, crossing their fingers that the former British PM would live another year or ten. "Well, no time for research now. Let's get this done...Margaret Thatcher died today at the age of 87. She had extremely large hair and even larger conservative values. Meryl Streep played her in a movie once. It's all very sad."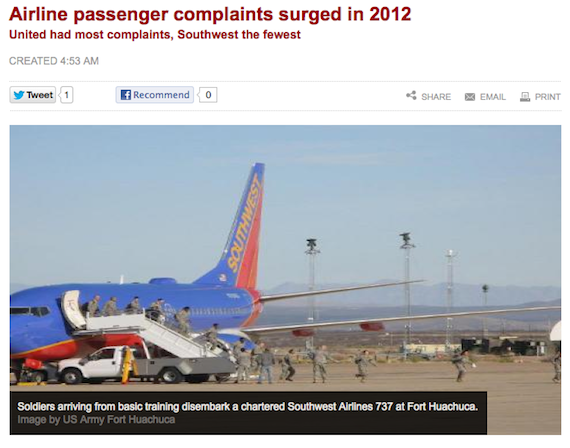 4. Customer service representatives at airlines. According to a new report, passenger complaints to the Transportation Department were up 20% in 2012, despite airlines improving in several areas, like taking off and landing on time and not losing people's baggage. Sure, those may seem like things you should be able to take for granted, but you have to remember that the air travel industry is still young. Give it another century and we're sure it will run as smoothly and efficiently as train travel does now. Our biggest air travel complaint so far this year was discovering that we have to wait 4-6 weeks for the arrival of our SkyMall order: a giant globe that opens up to reveal a full bar. Counting down the days!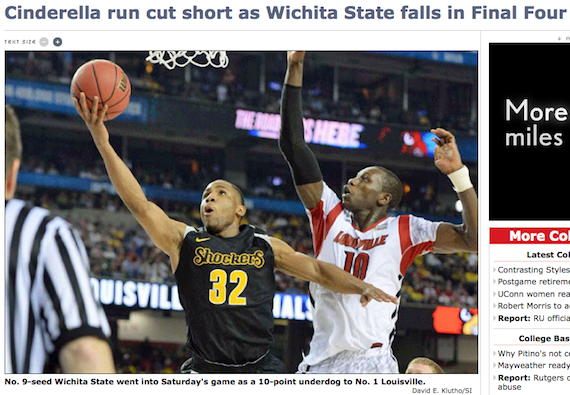 3. Wichita State fans. They went in as the underdog, hoping for their Cinderella moment. And after losing to No. 1-seed Louisville and discovering that statistics do hold up sometimes, Wichita State also left as the underdog. But Wichita State fans will have to deal with more than just their talented team losing this week. They have to once again reconcile themselves to the fact that they live in Wichita, Kansas, home to the pretty-good Wichita State Shockers and not a whole lot else.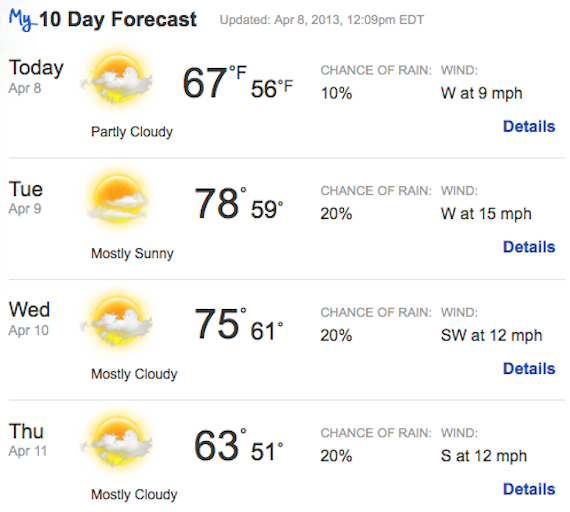 2. People who hate shaving their legs. The one downside to warmer temperatures is that skimpier clothing requires so much more attention to one's physical appearance. Instead of just covering up your patchy, inch-long armpit hair with a nice, wooly sweater, you have to shave it. You can't count on your boots to hide your overgrown toenails and hideous feet. And the extra weight you gained from a steady winter diet of "Would bacon be good on this?" means you're unlikely to fit into any of your clothes from last year. The good news is your office is going to start blasting the a/c any minute now, so you'll have an excuse to bundle up.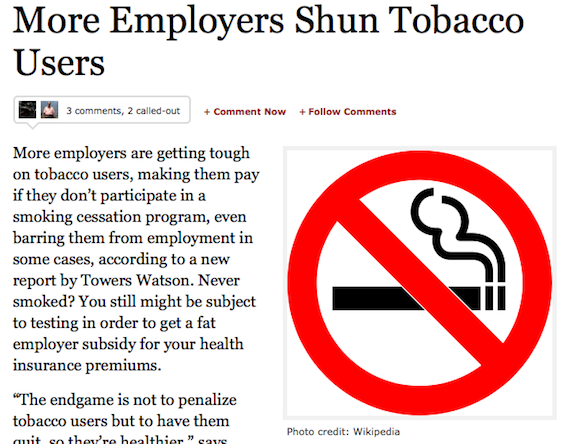 1. People who still smoke. Legally speaking, it's getting harder and harder in this country to destroy your body through decades of regular tobacco use. In fact, it's now legal in 21 states to refuse to hire someone for being a smoker. That means it's more difficult than ever before to get a job while continuing to slowly ravage your internal organs. Those implementing the policies claim they want to help people stop smoking, though some critics of the bans doubt that employers have such altruistic motivations; they may just not want to pay smokers' high health insurance costs. Either way, not being able to get a job is almost as good of a reason to stop smoking as the unbelievable havoc smoking wreaks on a person's body.