5. Justin Bieber. The Biebs was forced to apologize today after a video emerged from five years ago where the Canadian pop star tells a really dumb racist joke. The joke certainly doesn't make Bieber more endearing, but for the most part, it seems to come from a place of being a stupid 15 year old. The American people appear ready to forgive and forget. A highly scientific poll on TMZ asks whether we should "forgive Justin"; as of press time, 54% of readers said "yes." Bieber told TMZ, "As a kid, I didn't understand the power of certain words and how they can hurt." Let's just hope someone teaches him the power of certain substances in your bloodstream when you're driving. That can hurt, too.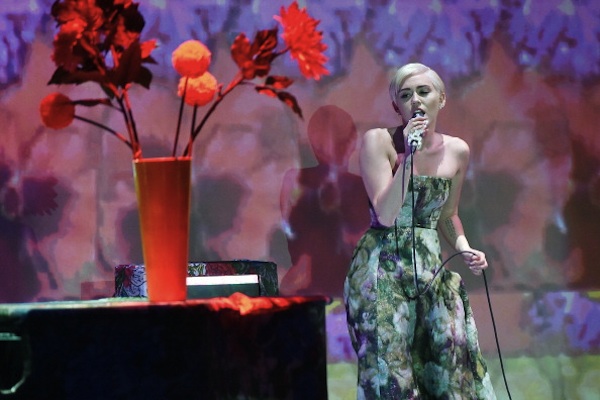 (Getty)
4. Miley Cyrus. Yesterday, an unidentified woman and man broke into Miley Cyrus's North Hollywood home. They managed to steal jewelry as well as the singer's 2014 Maserati Quattroporte. The singer was away at the time, and apparently her army of oversized stuffed animals was powerless to stop the invasion. It remains to be seen if the thieves found anything of real value, such as Cyrus's ten-step plan for dismantling our society's social mores. Should turn up on TMZ within the week.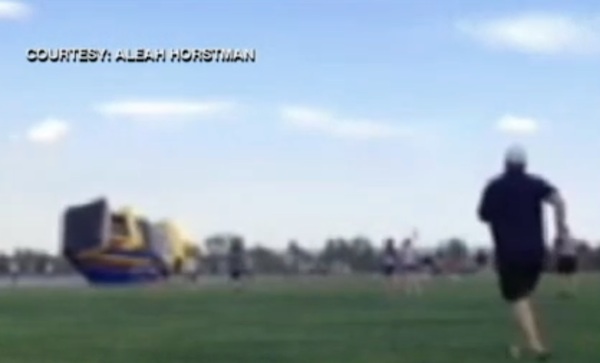 (via ABCNews)
3. Kids who wanted to bounce in bouncy castles this summer. If you needed another way your kid can seriously injure himself to worry about this summer, we've got you covered. The bouncy castle backlash has officially begun. On Saturday, at a park in Littleton, Colorado, a bounce house became airborne, injuring two children. Last month, it was a bounce house in New York, and two of the three kids inside had to be hospitalized for their injuries. When will the madness end? Is anything safe anymore? Should you lock your kid in the house for the summer? Yes, or at least send them to summer camp so you're not liable.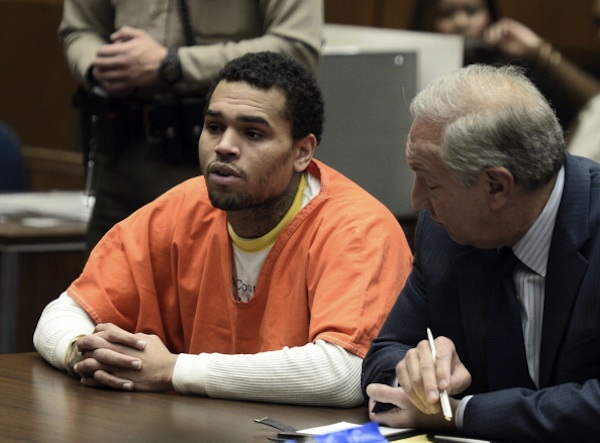 (Getty)
2. Anyone who enjoyed the brief respite from Chris Brown being free to be Chris Brown. Remember this guy? He used to be in the news a lot for punching people and throwing stuff and generally being an unapologetic dickwad. We enjoyed 108 days without him in our lives—the sun shone brighter, the birds chirped louder, the air itself tasted sweeter—but now, he's back. Despite being sentenced to 131 days in jail, Chris Brown has been released after just 108. That's 23 Chris Brown-free days we're owed by the criminal justice system! Brown was serving time for a parole violation in the Rihanna domestic abuse case. He's already tweeting. 

(via Greg Anderson)
1. This college professor, who lost his job when his beard appeared on a beer. This is Paul Roof, formerly an associate professor at Charleston Southern University. He was fired after the image above, taken at a New Orleans beard contest, turned up on a beer label used by Holy City Brewing. The university fired Roof because they said appearing on the label of a beer was not "representative of a Christian environment." Roof claims the image is being used without his permission, but we all know this isn't about the beer. Clearly, CSU is terrified that Roof would inspire good Christian students to start doing up their facial hair in wild and, dare I say, satanic new ways. Someone get that man some pomade and a comb and see if he can't make his beard look more Jesus-like. 
(by Shira Rachel Danan)