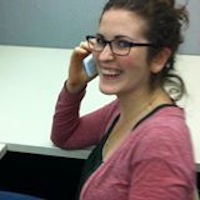 Filed by Shira Danan

|

Jun 02, 2014 @ 12:08pm
5. Justin Bieber. The Biebs was forced to apologize today after a video emerged from five years ago where the Canadian pop star tells a really dumb racist joke. The joke certainly doesn't make Bieber more endearing, but for the most part, it seems to come from a place of being a stupid 15 year old. The American people appear ready to forgive and forget. A highly scientific poll on TMZ asks whether we should "forgive Justin"; as of press time, 54% of readers said "yes." Bieber told TMZ, "As a kid, I didn't understand the power of certain words and how they can hurt." Let's just hope someone teaches him the power of certain substances in your bloodstream when you're driving. That can hurt, too.