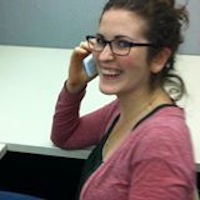 Filed by Shira Danan

|

May 12, 2014 @ 1:06pm
5. Jay-Z. It's been a long time since Jay-Z had a worse Monday than you. The guy has had a pretty awesome string of Mondays. I mean for god's sake, he's married to Beyonce. I have to imagine the glow of her presence keeps away the Monday blues. But apparently Beyonce's sister Solange isn't quite so enamored of Jay-Z. In the elevator security footage above, from a Met Gala after-party, you can see her responding to something he said by lunging at him with kicks and punches until she has to be physically restrained. What did he say to provoke such a violent response? Was it something as simple as "can you hit 12 for me?"? Was it a less-than laudatory comment about Beyonce's last album? Was it a pun on "Solange"? Perhaps we'll never know.