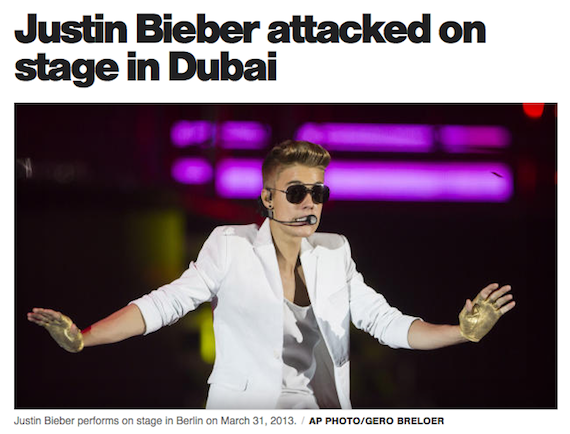 5. Justin Bieber. Justin Bieber nearly died this weekend after being attacked by a male fan while performing in Dubai. The fan took time out from his busy schedule of helping build a mall in the middle of the ocean (that's the kind of job people have in Dubai) to attempt to hug—sorry, we mean kill—the young star. Luckily, Bieber's insanely strong bodyguard was there in seconds, knocking over a grand piano in his haste to save those winning pipes and the body surrounding them. Will this hilariously disastrous concert tour ever end? God, we hope not.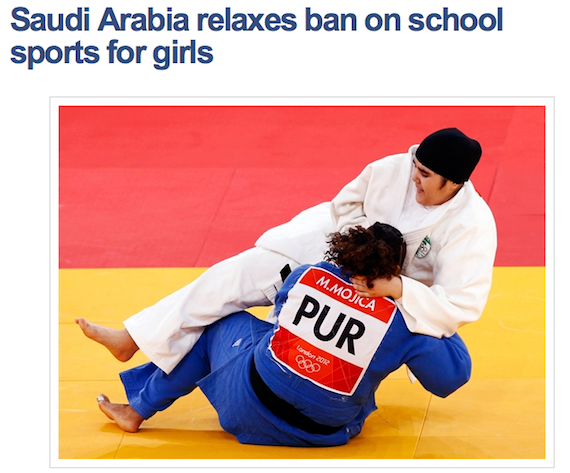 4. Unathletic Saudi girls. The news that Saudi Arabian officials have relaxed restrictions on girls playing sports at some private schools is totally unfair. Isn't in-school physical education just another form of oppression? When we were in middle school and high school and also now, we dreamed of being a Saudi girl who never had to pretend to sprain her ankle to get out of Mile Day. Please, won't somebody think of the chubby, bookish children?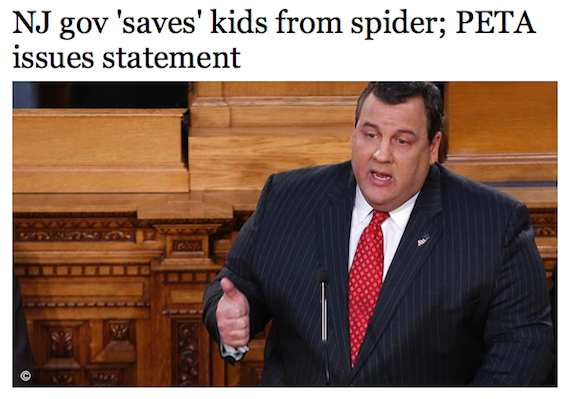 3. Chris Christie. After casually killing an innocent spider who was a living, breathing (maybe? Do spiders breathe?) being with feelings with his meaty, 30-pound hand of death, Christie was slammed by the People for the Ethical Treatment Of Animals, Even The Small Ones That You Thought Didn't Count. Christie claimed to be saving the schoolchildren whose classroom he was visiting, but PETA wasn't buying it. He stood up to Hurricane Sandy. But can the New Jersey governor withstand the storm of PETA's wrath?