5. Kanye West. At a concert in Sydney Saturday night, Kanye refused to perform unless everyone in the arena stood up. He ended up calling out a couple of people in the audience who were resisting...because they happened to be in wheelchairs. Now Kanye is the subject of a lot of idiotic speculation about whether he hates people in wheelchairs, when we should actually be taking him to task for forced audience interaction. Seriously, is there anything more annoying than performers who demand that their audiences stand/dance/clap? The real victims here are people who just like sitting quietly. 
.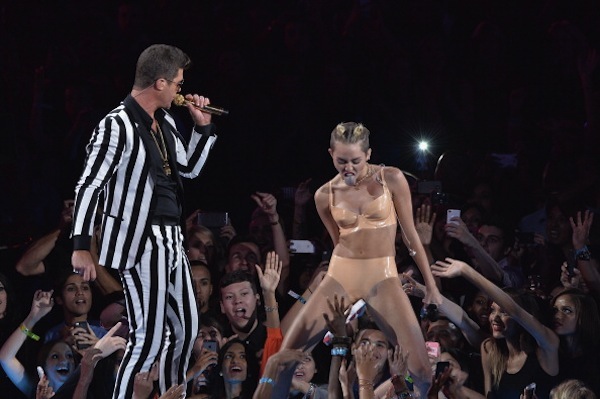 (Getty)
4. Robin Thicke. Kanye isn't the only misunderstood male performer on our radar today. You may have believed Robin Thicke was a talentless jerk whose hit song "Blurred Lines" seemed to condone date rape. But in testimony that was part of a pre-emptive lawsuit against Marvin Gaye's family, Thicke admitted he was "high on Vicodin and alcohol" when he showed up to record the song, which was actually written almost entirely by Pharrell Williams. So, in fact, Thicke is a talentless jerk who didn't even write a terrible hit song. 
.
3. Runner-Up Miss Virginia. Last night, Courtney Paige Garrett, aka Miss Virginia, competed to be the biggest anti-feminist icon in America. To make things even worse, she came in second. Miss New York Kira Kazantsev was named Miss America, while Runner Up Miss Virginia smiled like she was being forced to at gunpoint while watching her dog get run over by a train. Since it's unclear if anyone watches it anymore, I won't even bother enumerating the reasons the Miss America pageant is offensive and culturally toxic. At this point, it's sort of quaint in its ability to damage youngsters, like riding a bike without a helmet or drinking regular Coke. Still, if you're going to participate in such a ridiculous competition, you should at least win.
.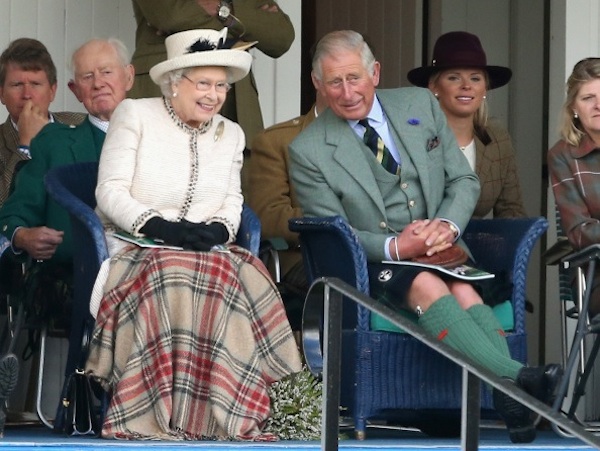 (Getty)
2. The Queen. Scotland is gearing up to vote on independence, and it seems possible that this is the end of Great Britain as we know it. The Queen, officially, is not allowed to say anything about it since there's a constitution and she's just a figurehead and blah blah blah. Unofficially, she thinks it's a very poor idea indeed. On Sunday, Queen Elizabeth allegedly told a well-wisher at a church service near Balmoral Castle, "I hope people will think very carefully about the future." And we all know what that means! This is the queen, after all! For Her Royally Reserved Highness, that's the equivalent of stomping her feet and cutting off heads. Lizzie isn't keen on seeing her kingdom divided. What will be left for George's little brother or sister to inherit? The crap part of Ireland and a sliver of Wales? Pathetic. 
.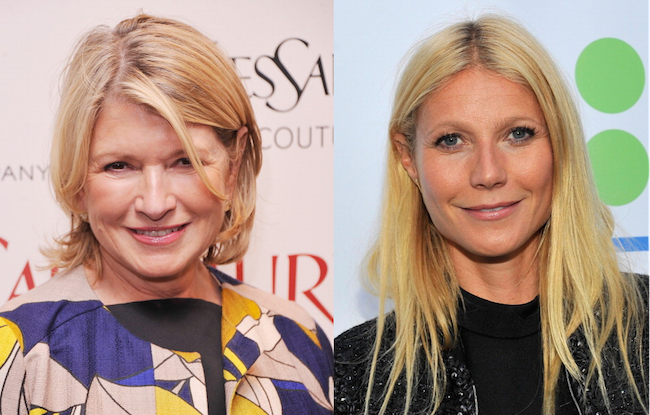 (Getty)
1. Gwyneth Paltrow. Martha Stewart has had it up to here with Gwyneth's attempts at being a crafting and homemaking diva. In a recent interview with Net-a-Porter, she said Gwyneth "just needs to be quiet. She's a movie star. If she were confident in her acting, she wouldn't be trying to be Martha Stewart." You tell her, Martha! If you can't stand the thought of her encroaching on your crafting empire, imagine how we Jews feel about her announcement that she's converting to Judaism after years of practicing Kabbalah (the Goop to our Martha Stewart Living). Just do your acting thing, Gwyneth! If you were confident about your acting, you wouldn't feel the need to remind us Jewesses that being frizzy-haired, chubby brunettes is our lot in life.
(by Shira Rachel Danan)